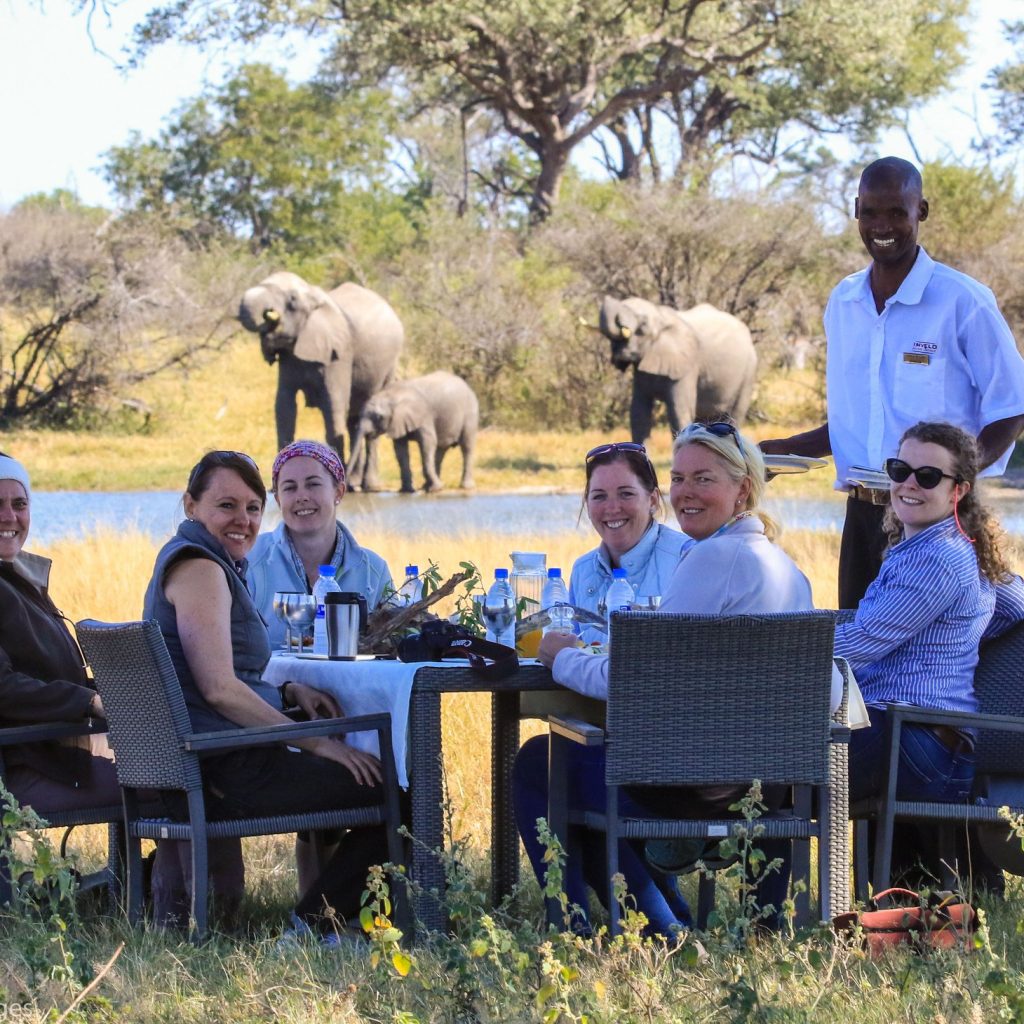 Imvelo Safari Lodges is excited to offer an exceptional special for travel professionals wishing to visit Hwange National Park in Zimbabwe. All travel professionals and their travel partner can spend 5 nights at two Imvelo camps absolutely free of cost between November 1, 2021 and June 30, 2022 when bringing 4 paying family, friends or guests! Absolutely free means everything – all transfers to and from Victoria Falls airport, an experiential ride down to camp on the Elephant Express open-air safari railcar, all other road transfers, accommodation, national park fees, all meals, drinks, laundry, wifi and 2 activities per paying night at each camp – a savings worth USD $6,920! The 5-night deal for accompanying guests (all-inclusive including transfers and NP fees) is USD $3,460 per person sharing, nett and non-commissionable. Travel professionals can find 4 family or friends that have the Africa travel bug and then enjoy a safari on Imvelo!
This special is for 3 nights at the superlative Bomani Tented Camp located on the game rich Ngamo Plains and 2 nights at the extraordinary Nehimba Lodge which ensures incredible diversity of wildlife concentrations, activities and scenery as travelers move through the iconic Hwange National Park. Both camps are situated on private concessions, allowing for an extremely exclusive experience.
The focus at Imvelo Safari Lodges is on the luxury of exclusivity and experiential safaris. Both Bomani Tented Lodge and Nehimba Lodge offer exceptional experiential safaris that include activities such as game viewing from Imvelo's lovingly restored vintage rail car, the Elephant Express and authentic and enriching cultural encounters in nearby villages. This special allows travel professionals to experience the magic of an Imvelo safari at no cost!
Don't miss out on this mega deal to reconnect with nature and come explore one of the most exclusive parks in Africa on one of the most experiential safaris on the continent!
This special is valid from November 1, 2021 – June 30, 2022, is subject to availability and full payment must be received by February 28, 2022. Other terms & conditions apply – this special cannot be used in conjunction with any other special running. If children are in the traveling party, they will be required to pay the full nett rate if there are fewer than 4 full paying passengers. The traveling party of 6 (4 paying and 2 FOC) must travel at the same time to qualify for the special. For further information contact res1@imvelosafarilodges.com or res2@imvelosafarilodges.com.
Imvelo Safari Lodges operates four lodges and camps in and adjacent to Hwange National Park in Zimbabwe – Bomani Tented Lodge, Camelthorn Lodge, Nehimba Lodge and Jozibanini Camp. One of Imvelo's lodges is built on a community conservancy bordering the national park on land belonging to local villages. This leads to a smaller environmental footprint in the park and provides a powerful economic benefit for local communities as well as an incentive to protect wildlife.  Guests who stay at these unique, owner-run lodges enjoy incomparable wildlife and photographic safaris with highly experienced guides, guided game walks, spectacular views and surroundings, adrenaline packed activities, luxurious accommodation, and thoughtful and attentive staff.