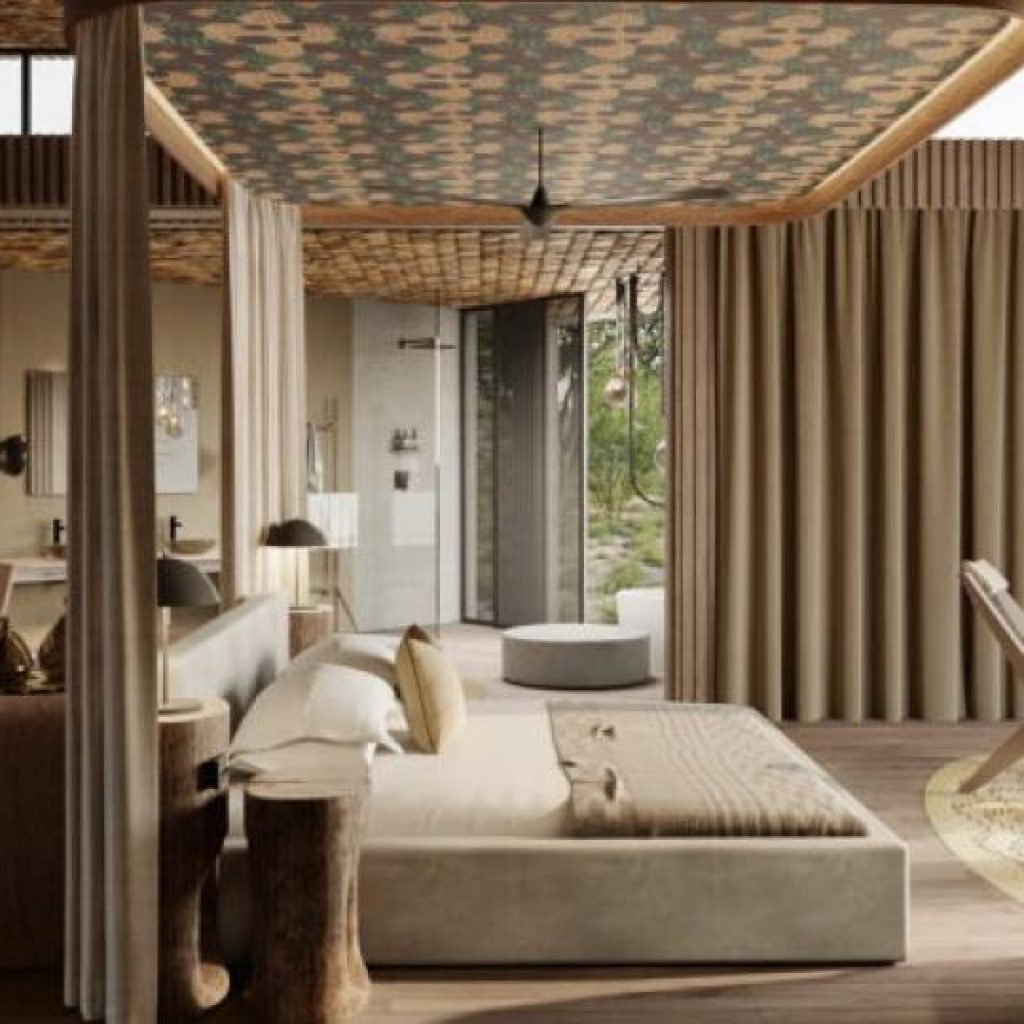 Grumeti Serengeti River Lodge, in the &Beyond portfolio, lies on the banks of a tributary of the Grumeti River in the remote western reaches of the Serengeti, is to reopen on June 6. There are very few lodges in this section of the park, and guests can expect the ultimate in exclusivity, says &Beyond.
There are 10 large guest suites, each with a large bed, bath, indoor/outdoor shower, and private plunge pool. A new family suite has been incorporated, featuring a small additional bedroom. There is a gym on the premises, and in-room spa treatments are available.
The lodge boasts spacious decks overlooking the river and the camp's rim-flow swimming pool provides a view of the seasonal hippo pools below. The proximity to water allows guests views of a variety of wildlife throughout the day and night.
For complete cuisine immersion, guests can expect menus that are uncomplicated, easy to eat, fresh, healthy and wholesome. The traditional boma will still be the centre of night-time dining, and artisanal pizzas as well as salt-crusted, whole baked fish will be served in this unique space.
An interactive kitchen creates a space for guests to work alongside chefs and plan their menus for the day. Guests can enjoy afternoons and evenings around the central circular bar.
Twice-daily game drives from the lodge often encounter large lion prides and clans of hyena, plus herds of resident plains game, as well as the arboreal black-and-white colobus monkeys, which are found nowhere else in the Serengeti. There are very few vehicles in the area, which makes for an exceptional game viewing experience.