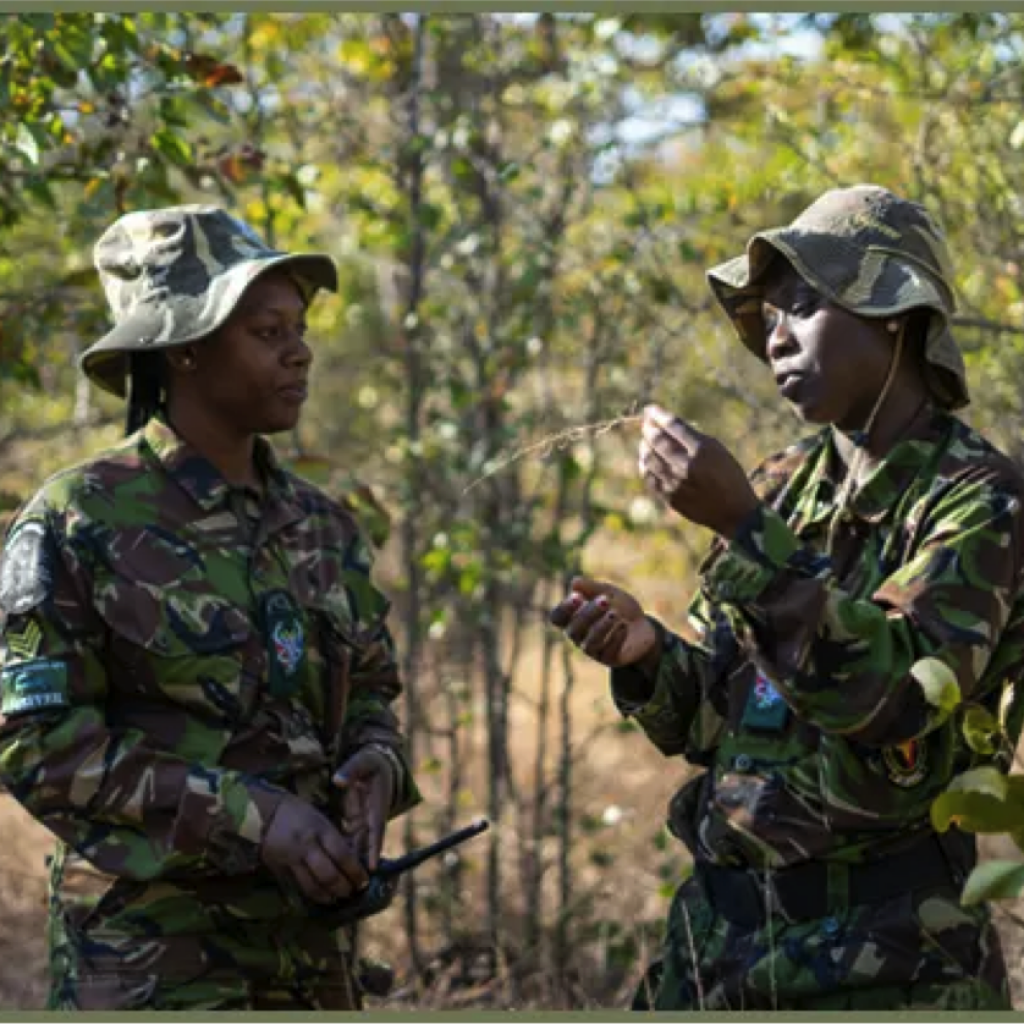 On World Female Ranger Day, EcoTraining would like to introduce you to some of the strong and inspiring women who risk their lives daily to protect African wildlife.
Black Mambas (South Africa)
The only group of female rangers in South Africa protect rhinos in the private Nature Reserve Balule on the outskirts of Kruger National Park. The 30 rangers call themselves "the eyes and ears" of the weak-sighted and easily targeted rhinos. They cover nearly 12 km (eight miles) on foot along fence lines to guarantee the safety of the 80 rhinos. Just with their presence, they protect and don´t even carry guns.
Team Lioness (Kenya)
As one of the first all-women-ranger units in Kenya, Team Lioness was founded in 2019 by eight brave Maasai women who are now the first line of defense against poaching around Amboseli National Park. They also collect data on wildlife activity and look for injured animals. Team Lioness also puts much effort into educating the villagers on dealing with dangerous animals without killing them.
Akashinga Anti-Poaching Unit (Zimbabwe)
Akashinga means "the brave one" and these women definitely are. Damien Mander, an Australian conservationist with military sniper training, started this female ranger group in 2017 with 16 women to protect wildlife in the Lower Zambezi area. Nowadays, almost 500 recruits come to see if they're cut out to be a ranger and carry a gun. Eighty will make it. They don´t mind the risk involved. Most poachers are men, and they tend to underestimate these rangers. But boy, are they wrong.