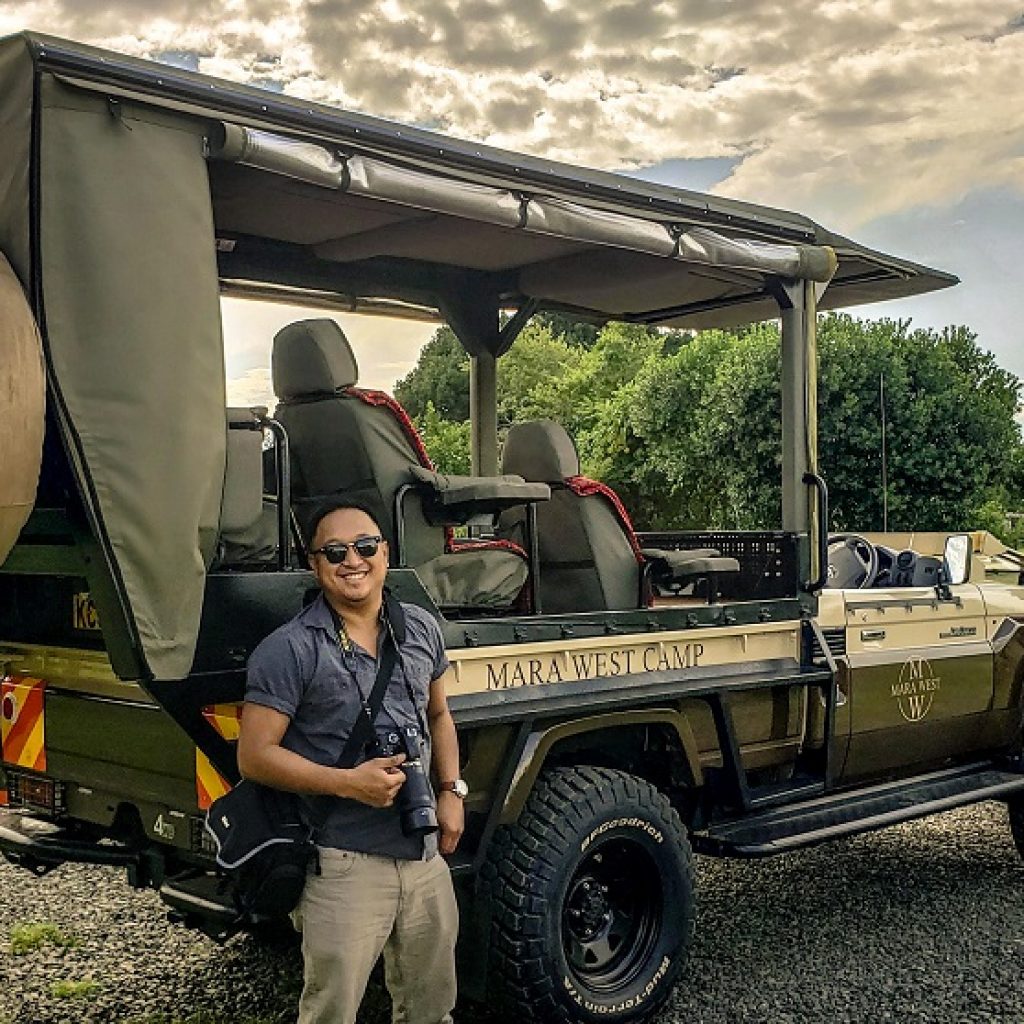 The Kusini Collection (www.kusinicollection.com)  is pleased to announce that Marc Sison  has joined our team as Business Development Director. Marc brings over ten years of travel industry experience, extensive product knowledge in Africa and a personal passion for intrepid explorations.
Born in the Philippines, raised in the Middle East and now living in Toronto, Canada, travel has always been a big part of Marc's life. On his first trip to Africa in 2013, Marc caught the 'Africa bug' and has spent the majority of his tourism career developing product within Africa.
During his tenure as the Product Director at Kensington Tours, Marc visited more than one hundred safari camps, lodges and hotels, and he still gets excited whenever he's on a site inspection. The strong supplier relationships he has developed during his years in the industry help him to influence decision makers to put their product top of mind.
"I've been fortunate to work with Marc for many years in various roles during his time at Kensington Tours and I'm honored and thrilled to have him join us at Kusini," says Tad Bradley, Principal at the Kusini Collection. "Marc is highly knowledgeable about nearly every corner of Africa. His deep product knowledge and strong relationships with suppliers both in Africa and Latin America will be a huge asset to Kusini and to our North American trade partners."
In his previous role as a tour operator, Marc worked closely with a number of Kusini's partners. "I've always been a loyal supporter of the Kusini Collection in my previous role," says Marc. "I strongly believe that the collection is composed of some of the most innovative and forward thinking companies in the travel industry. Having worked first hand with Kusini partners, I'm excited to represent them  and share my amazing experiences."
Marc is based in Toronto, Canada and can be reached at marc@kusinicollection.com.  
The Kusini Collection are the North American marketing and sales representatives for a hand-picked portfolio of sustainable, owner/founder-operated properties & tour operators in Africa, the Americas and Asia. We strive to keep our trade partners in North America updated and ahead of the game, as well as confident and efficient in their product training and knowledge in the destinations where we work. For more information on our portfolio, please visit our website on www.KusiniCollection.com