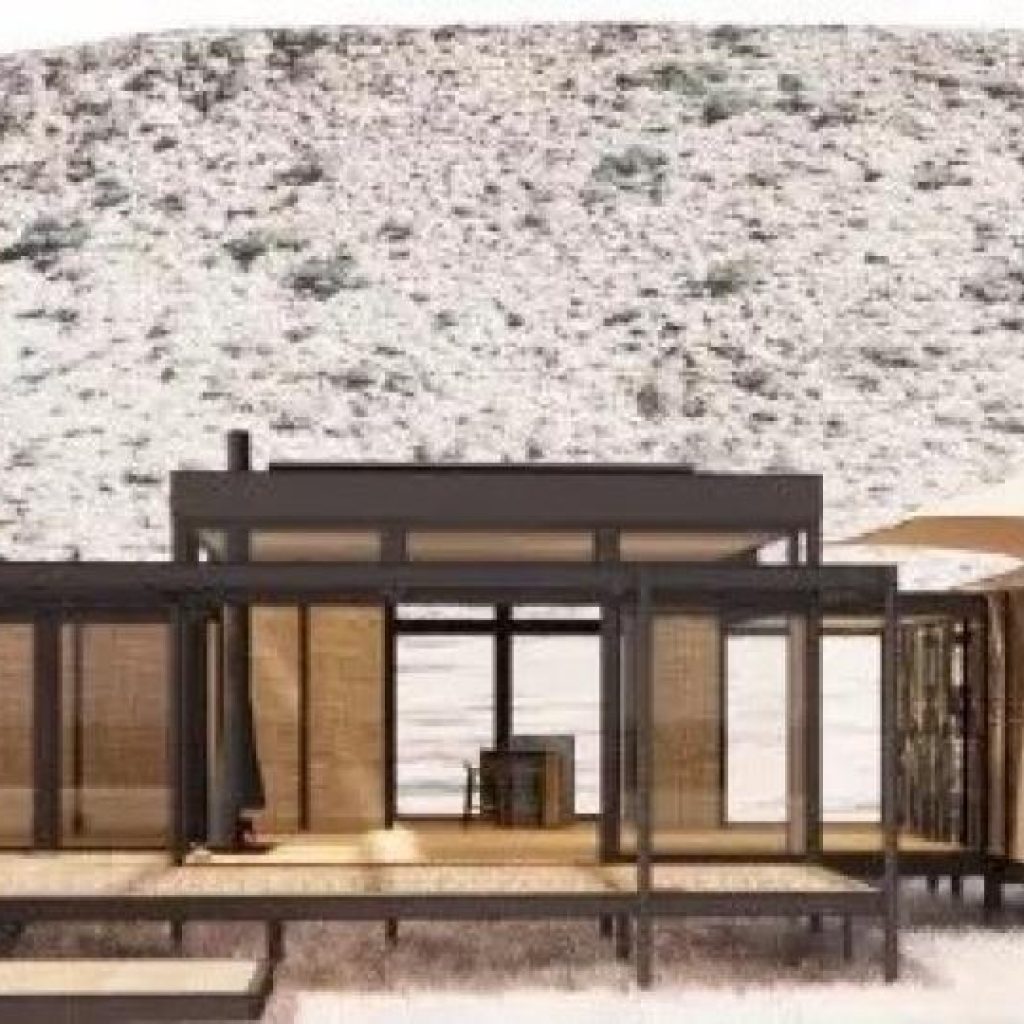 Loapi Camp, a new camp in Tswalu Kalahari, is currently under construction and is set to open in 2023.
The camp's six individual tented safari homes, each functioning as a stand-alone, independently run minicamp. There will be four one-bedroom homes and two two-bedroom homes, spanning over 300sqm and over 400sqm respectively.
With at least 100m between each home, guests will be assured of privacy and seclusion throughout their stay. Personal service will be provided by a dedicated butler and all meals will be prepared by a private chef in the interactive kitchen of each safari home.
The bedrooms will connect guests to the sights and sounds of nature while providing comfort and insulation from the Kalahari's extreme temperatures. Designed as contemporary glass and steel pavilions, the living and dining areas will form the heart of the home together with the kitchen and fully stocked pantry and bar. Shaded decks will have daybeds, a plunge pool and a fire pit.
At the entrance to each home will be an outpost from which guests will set off on all activities, including day and night game drives, guided walks, a morning with meerkats, field trips with scientific researchers, a dune picnic, or dinner at Restaurant Klein JAN.
As with Tswalu's other camps, guests will have private use of a safari vehicle with a dedicated guide and tracker.
The camp will feature numerous sustainable design solutions, from energy-saving air-conditioning and solar-powered pool pumps to shade-creating overhangs. Insulated walls, double roofs, and cross-ventilation will naturally assist in temperature regulation. To encourage responsible water consumption, bathrooms will have indoor and outdoor showers but no baths, and the plunge pools will be designed to be water-wise to reduce evaporation.