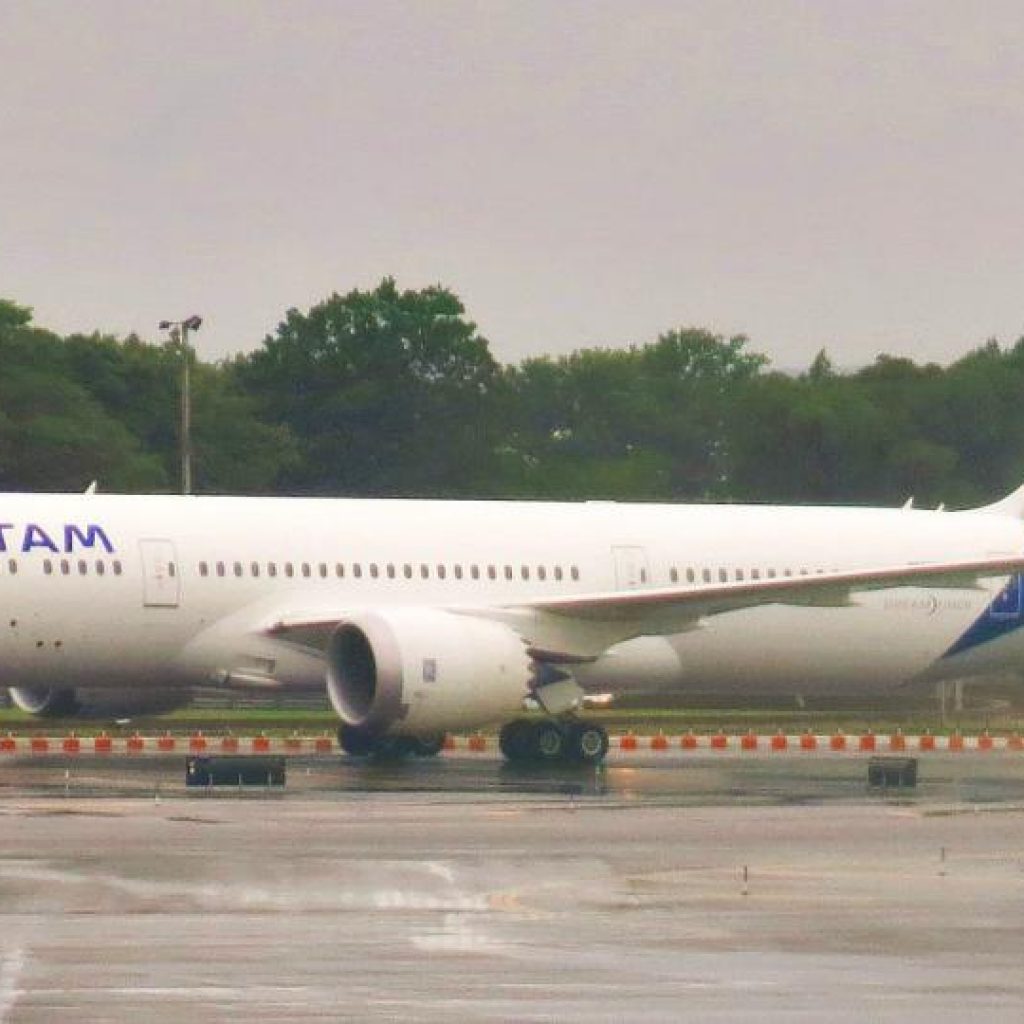 Industry has widely welcome the announcement by South American carrier, LATAM Airlines, that it will resume its commercial route between São Paulo (GRU), Brazil, and Johannesburg, South Africa.
The airline said in a statement over the weekend that the route would resume in July 2023, with three weekly frequencies using the airline's Boeing 787-9 Dreamliner.
This is after a three-year hiatus due to the COVID pandemic, amongst others.
"Johannesburg is another milestone in our international resumption movement, which is being carried out strategically, expanding supply where there is passenger demand. 
"This flight will serve a corporate demand that has always been relevant between the countries, in addition to the tourism potential of the destination. A direct operation between the countries will undoubtedly be a differentiated product in the airline market," said Aline Mafra, LATAM Brazil's Sales and Marketing Director.
She pointed out that the addition of 22 new international destinations – which come on the heels of a major domestic route restructuring – brings LATAM to 72% of its pre-COVID routes.
"By December 2022, LATAM's international routes will be up to 82% of those recorded in December 2019," noted Mafra.
Tshifhiwa Tshivhengwa, CEO of the Tourism Business Council of South Africa, told Tourism Update: "Brazil and Argentina are key source markets for South Africa and this will go a long way towards boosting tourism recovery."
He said the move by the carrier signalled confidence in South Africa as a tourism destination and would be a massive boost for the tourism industry, which had been hard hit by the pandemic.
"Euromic is absolutely thrilled to learn of the return of LATAM Airlines to the South African market. The MICE trade has been holding on with bated breath for direct access to the enchanting continent of South America once again," said Kathy Lavery, Business Development Manager, South Africa for DMC, Euromic.
"With a frequency of three times a week and our established relationship with them (the carrier), we expect the growth of the route to be quite rapid and exponential thanks to the support of MICE, corporate and leisure business."
Lavery added that from Euromic's Latin American members' perspective, this opened up access and exciting incentive opportunities to some of South Africa's best-loved destinations, such as Argentina, Brazil, Costa Rica and Cuba.
"We are also delighted for our local member, Walthers DMC South Africa to have more opportunity to receive incoming South American groups, noting how important the Latin American market is to South Africa," she highlighted.
South African Tourism, including Acting CEO Themba Khumalo, has also been in discussions with key aviation decision-makers to highlight the demand for a direct flight between SA and Brazil.
"Direct airlift is key to growing tourism," Khumalo said.
LATAM Airlines is represented by Rogers Aviation.