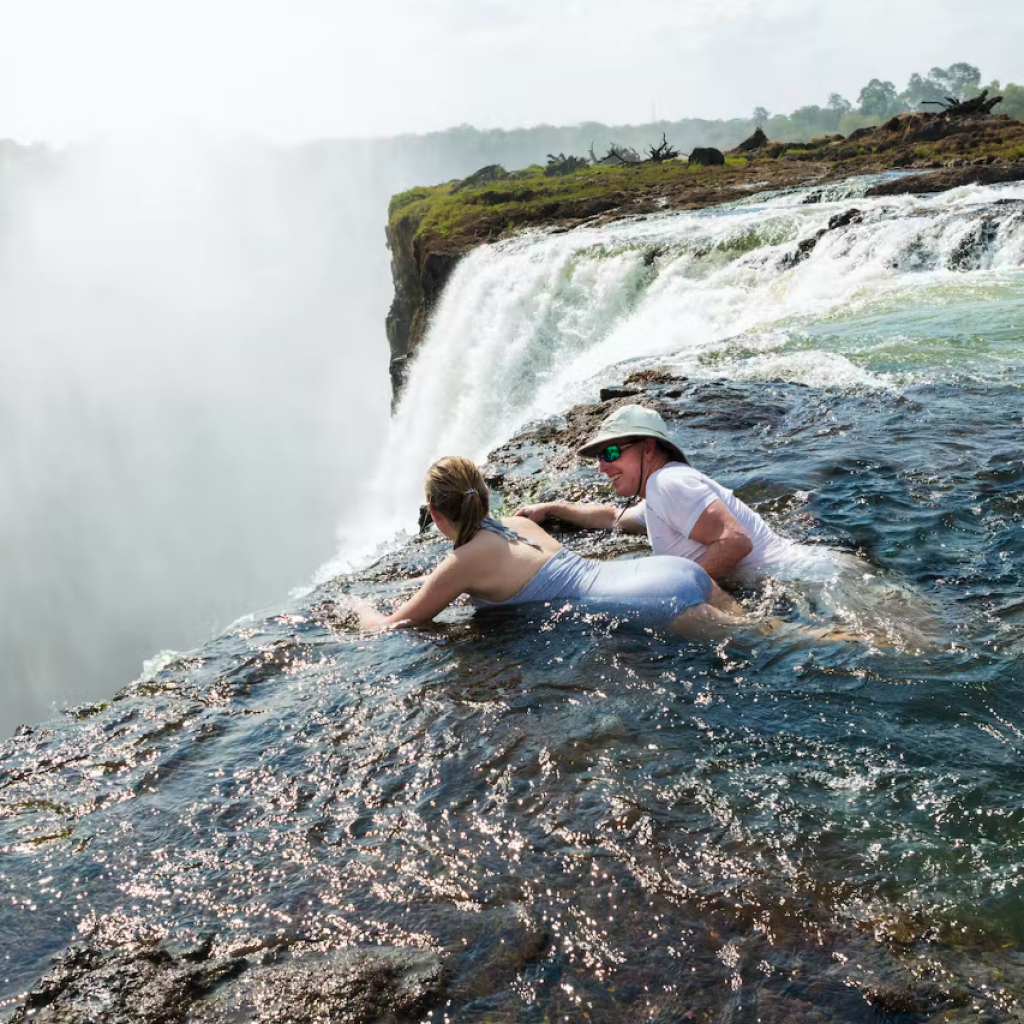 Taking its name from the Zambezi River that flows through it, Zambia is a landlocked country in Southern Africa. Its 73 ethnic groups highlight the country's diverse cultures which are showcased through vibrant traditional festivals throughout the year.
On a trip to Zambia, you'll spend your days ticking off "the Big Five" on safari in one or more of the country's 20 national parks. You'll never have to worry about long queues to take a picture of a lion as is the case in other parks in Africa, as Zambia's parks are still the continent's best secret, offering near solitude.
Swim at the edge of the world's most impressive waterfall or snorkel in clear waters in one of the world's deepest lakes. Dance the night away in the capital city or discover Zambia's next Picasso at a gallery. Here are the top eight things to do in Zambia to get to know Southern Africa a little better.