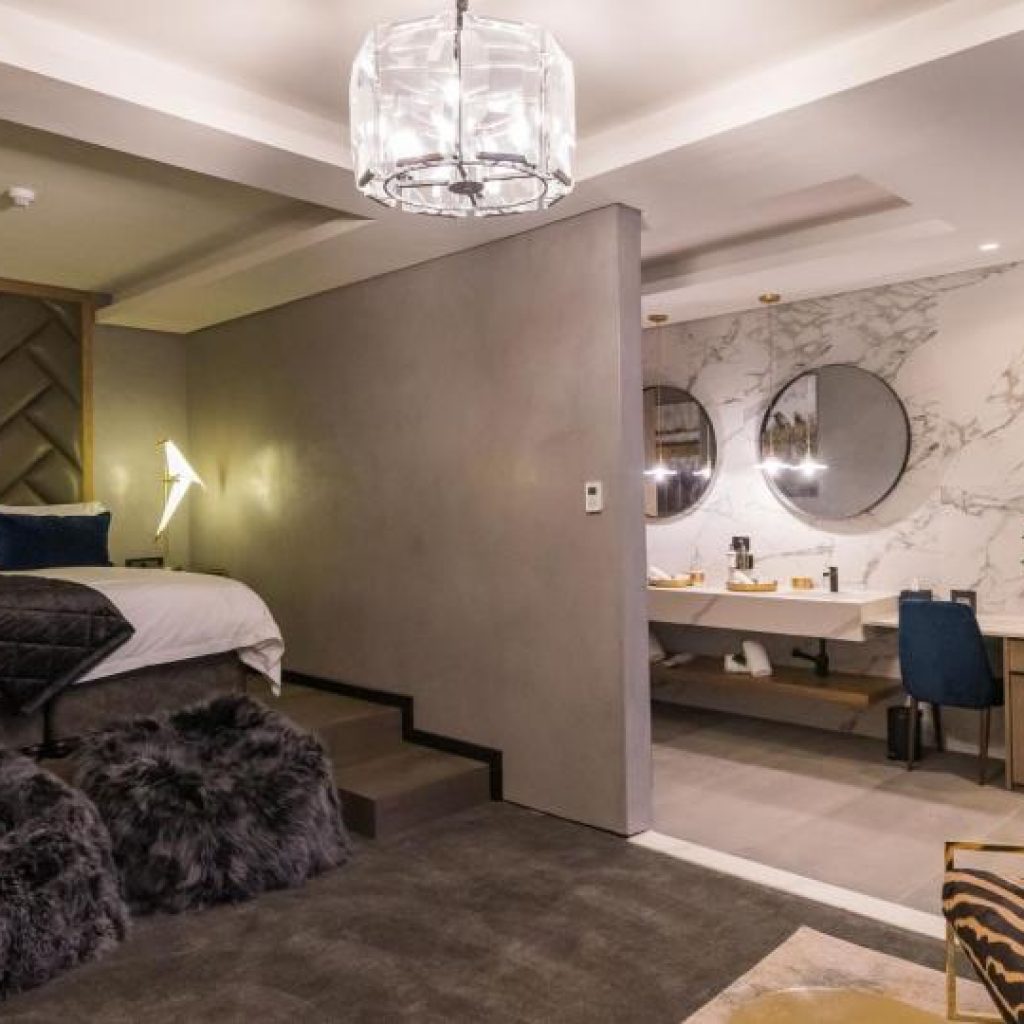 The 48-room Vivari Hotel & Spa by Mantis is now welcoming guests to its tranquil setting at Featherbrooke Estates, close to the Cradle of Humankind, north of Johannesburg.
Vivari – a Sanskrit word that loosely translated means 'uncovered' – is the first hotel of its kind in Africa, encompassing the hotel and spa along with an aesthetic clinic and state-of-the-art hospital accredited by the Department of Health and focusing on cosmetic surgery.
The brainchild of Dr. Anushka Reddy, a respected and award-winning female doctor in the speciality of aesthetic medicine, the hotel and its day hospital aim to put South Africa on the map as an international destination of choice for discerning patients who seek privacy for their medical procedures.
"We saw the need for medical tourism to be developed in South Africa and noticed it was particularly lacking in Johannesburg," said Reddy.
"We strongly believed that we could convince international medical tourists to visit our facility for cosmetic or weight-loss surgery, which would pique interest in the area as well as inject much-needed revenue into our economy through tourism and health."
The spa promotes Kneipp therapy, which treats the body, mind, and soul. Facilities include a hydrotherapy suite with a steam room, an ice fountain, a heated vitality pool, and an infrared sauna cabin. Guests also have access to a mineral swimming pool, yoga studio and gym.
The Vivari Hotel & Spa by Mantis also has three modern, well-equipped conference rooms, each accommodating between 120 and 150 people as well as Jala, a glass-enclosed wedding venue on the banks of the Crocodile River for bespoke weddings and celebrations.
Vivari Aesthetics Institute for Surgical Excellence is a modern, accredited hospital equipped with Vaser for body sculpting and liposuction and Renuvion for skin tightening.
The facility primarily caters for cosmetic surgery with a well-known team of plastic surgeons. It is also the only facility in South Africa that offers the Weight Doctors sleeve, a German non-surgical treatment for obesity.
To speed up the healing process, Vivari Aftercare provides hyperbaric oxygen therapy, IV nutritional therapy with high doses of vitamin C, and crucial lymphatic drainage massage.
Hotel guests also have the option of non-surgical cosmetic procedures such as fillers and Botox with Dr Reddy, who has two decades of experience in aesthetic medicine.
Craig Erasmus, Vice President of South Saharan Africa for Accor, noted: "Johannesburg is a rich melting pot of culture, intriguing history, and incredible landmarks, and the hotel is the perfect base from which to explore the city. In addition, this boutique hotel provides guests with a unique blend of wellness, holistic health and aesthetic beauty. We look forward to welcoming guests to Vivari Hotel and Spa by Mantis."
 As part of the Accor family, Vivari has partnered with the Mantis Community Conservation Fund Africa (CCFA), which allows guests to donate their Rewards Points to support projects that help preserve Africa's endangered wildlife and wilderness areas through sustainable community upliftment initiatives.