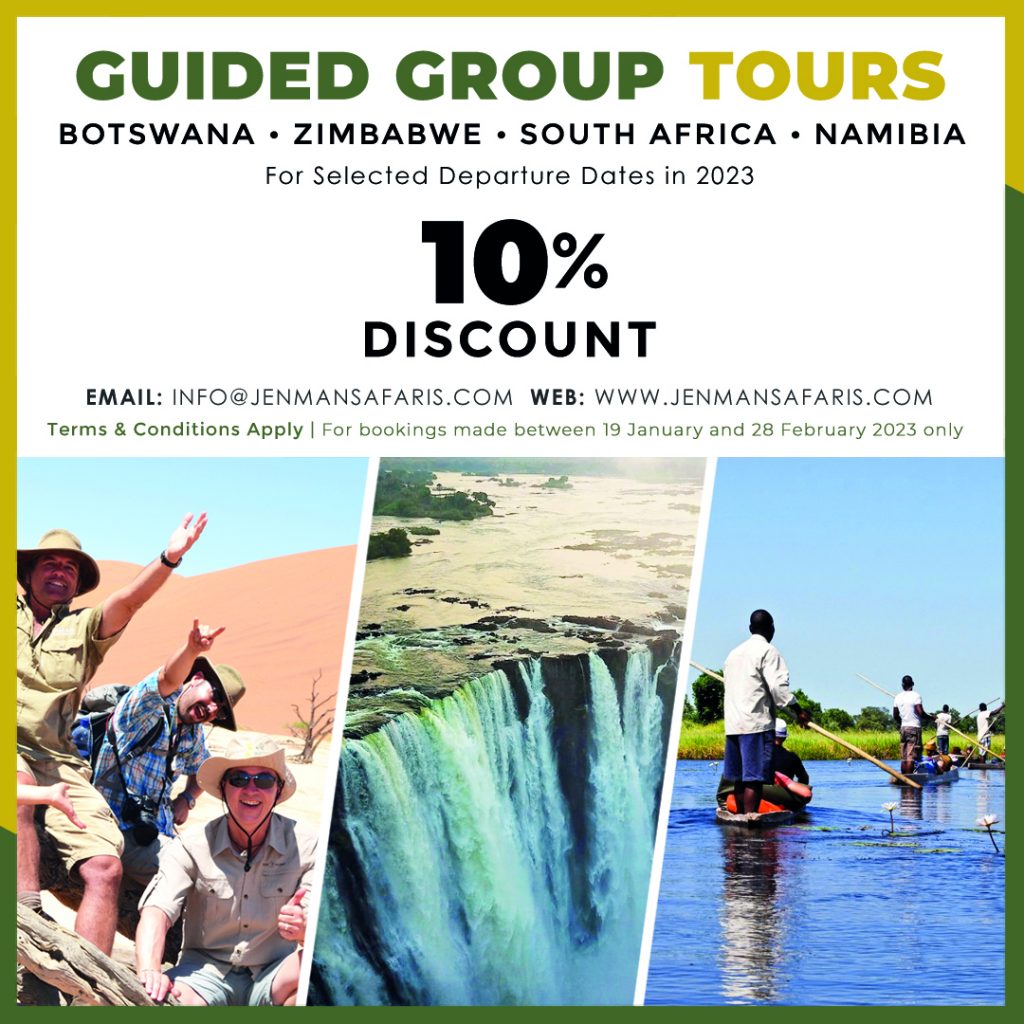 10% Discount on selected guided group tours from JENMAN African Safaris
JENMAN African Safaris have made planning your next adventure to Africa an exciting endeavor with a 10% discount on a choice selection of some of our most popular guided group tours!
Experience Africa at its finest as you criss-cross this alluring continent, taking in the breathtaking magnitude of all it has to offer. From South Africa, through Namibia, over to Botswana and Zimbabwe and north towards Kenya, the most memorable of travel excursions are guaranteed on the selected guided group tours.
Book any of the tours below, all filled by a myriad of cultural wonders, endless landscapes and wildlife highlights including the Kruger National Park, Etosha National Park, Okavango Delta, Victoria Falls and the Masai Mara.
Discover the magic of Africa at a 10% discounted rate on the:
This appealing travel offering is valid for bookings confirmed until 28 February 2023 and for selected departure dates. Terms and conditions apply.
Get in touch now and embark on the trip of a lifetime!
Email: info@jenmansafaris.com
Call: +27 21 683 7826