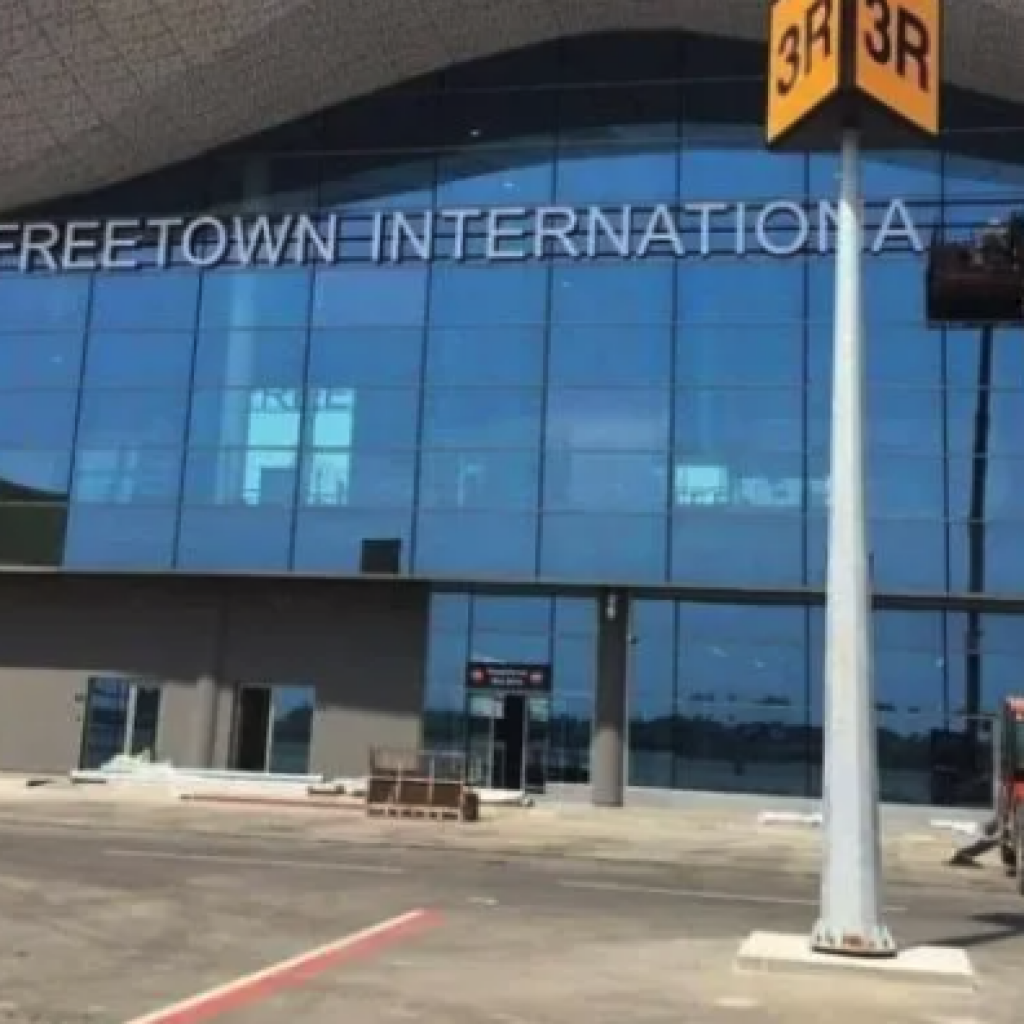 The airport is a New Brand Airport constructed in a different location in Lungi from scratch. The entrance to the new airport is from the Port Loko Road away from where the old one is. The newly constructed airport will host up to ten (10) planes at every given point in time with a capacity of 50,000 passengers monthly compared to 10,000 monthly using the old airport. The reason for such massive construction is to make Sierra Leone a hub for international travels in the sub region.
The New Airport is a smart city airport commonly known as a "Green Airport" (solar energy) that supports terminal buildings and runway. The new airport now provides cargo shell that meets international standards that was never there. In addition to that, there is a duty free with wide range of goods order that just cigarette and Drinks that will be functional 24/7. A new Tower with an elevator constructed with a diamond at the top, symbolising one of our treasures as a nation. A recreational centre adjacent to the new airport to attract tourism adds to the ambience of this new facility.
A five-star hotel is going to be part of this new creation. A new runway constructed that accommodates any flight irrespective of size or volume.