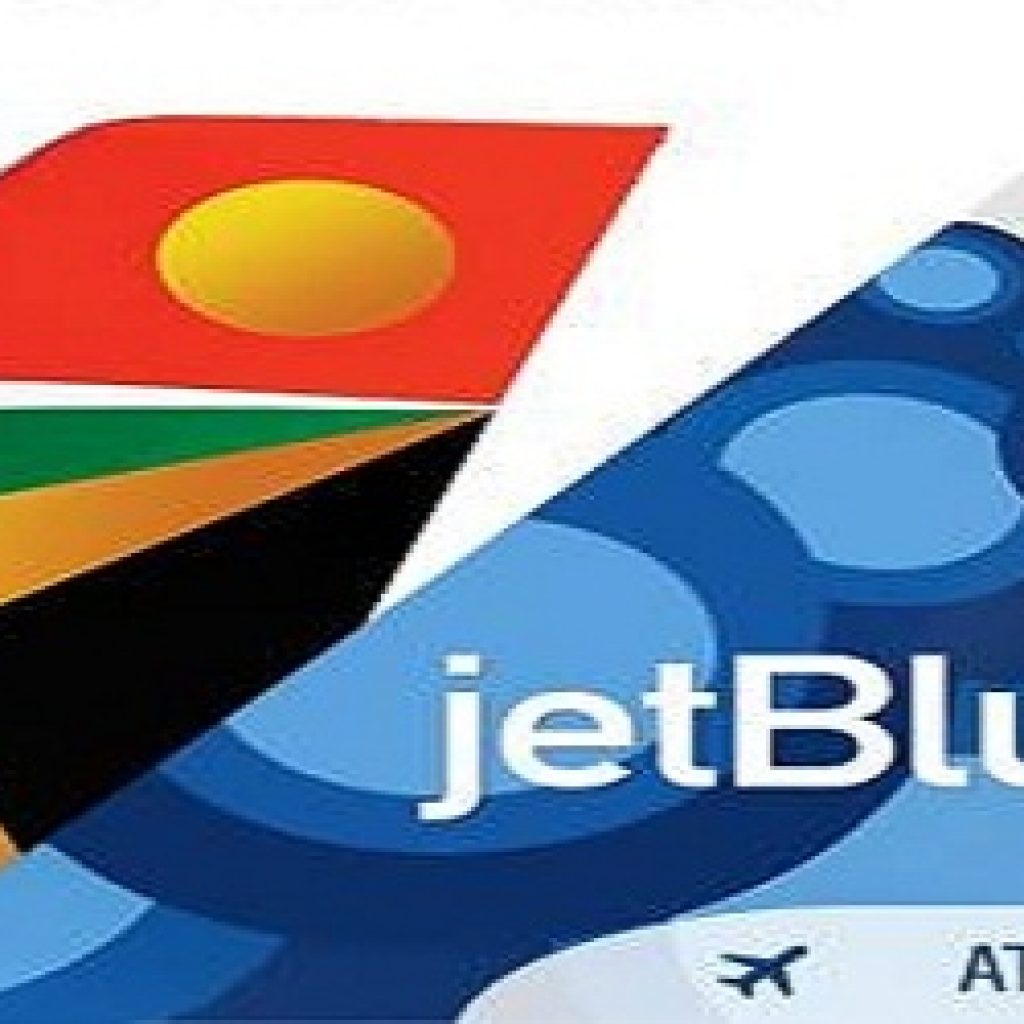 South African Airways (SAA), Africa's most awarded airline, has launched a new frequent flyer partnership with JetBlue Airways in North America, providing expanded mileage earning opportunities for SAA's Voyager members. Effective immediately, Voyager members will be able to earn mileage credits on flights across JetBlue's expansive network of destinations in the U.S., Caribbean, and Latin America, while JetBlue's TrueBlue members can earn TrueBlue points on SAA's network throughout Africa. The two airlines plan to introduce a redemption program for award travel for members of their respective frequent flyer during the first quarter of 2015.
"South African Airways is delighted to build upon the successful commercial partnership that we established with JetBlue over five years ago, by offering enhanced benefits for both our customers through our respective frequent flyer programs," said Suretha Cruse, SAA Executive, Customer Loyalty. We are pleased to be able to offer our valued Voyager members with new mileage earning opportunities when they fly SAA to New York or Washington, DC, and onto JetBlue destinations throughout their network and welcome JetBlue's TrueBlue members on the award-winning services of SAA."
SAA operates the most flights between South Africa and the U.S.A, with daily service from its Johannesburg hub to New York-JFK International Airport and Washington, DC-Dulles International Airport. Convenient onward connections are offered with JetBlue between New York and Washington, DC, and 86 destinations throughout their route network in the Americas. In Africa, SAA flights between Johannesburg and, New York and Washington, DC connect with over 40 cities throughout the continent.
As code share partners, SAA's "SA" code is on JetBlue operated flights between New York and Washington, DC and 18 other cities in the U.S., including popular destinations such as, Boston, Los Angeles, San Francisco, Orlando, Fort Lauderdale and Denver. Customers purchasing a code share itinerary will benefit from having a single ticket combining SAA and JetBlue operated flights, as well as the convenience of competitive pricing, one-stop check-in and through baggage transfer