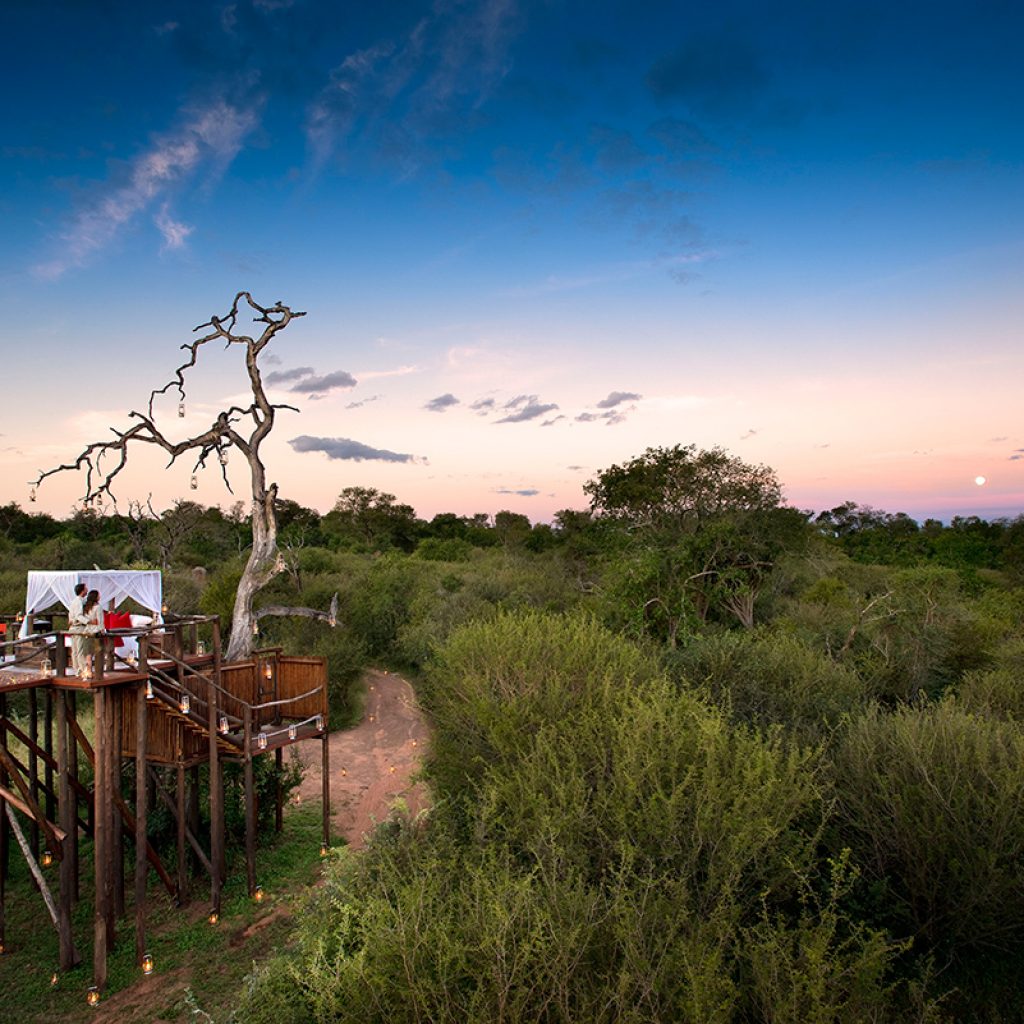 Guy Aubrey Chalkley once set up camp in a majestic centuries-old Leadwood Tree to escape the predators roaming the plains below. We decided that this would be the ideal place to build the ultimate bush bedroom, and so came to be The Chalkley Treehouse.
A secure and lavish platform under the stars, the treehouse has all the 5-star comforts, but affords an experience as wild as the animals that roam beneath it. Guests are taken to the treehouse at sunset, where drinks and a scrumptious picnic dinner await.
The MORE Treehouse Experiences are a standalone and unique way of experiencing the African bush, and we bring to life the MORE Treehouse Experience in this video link.
Watch this space for the next MORE Treehouse coming soon to Marataba South Africa