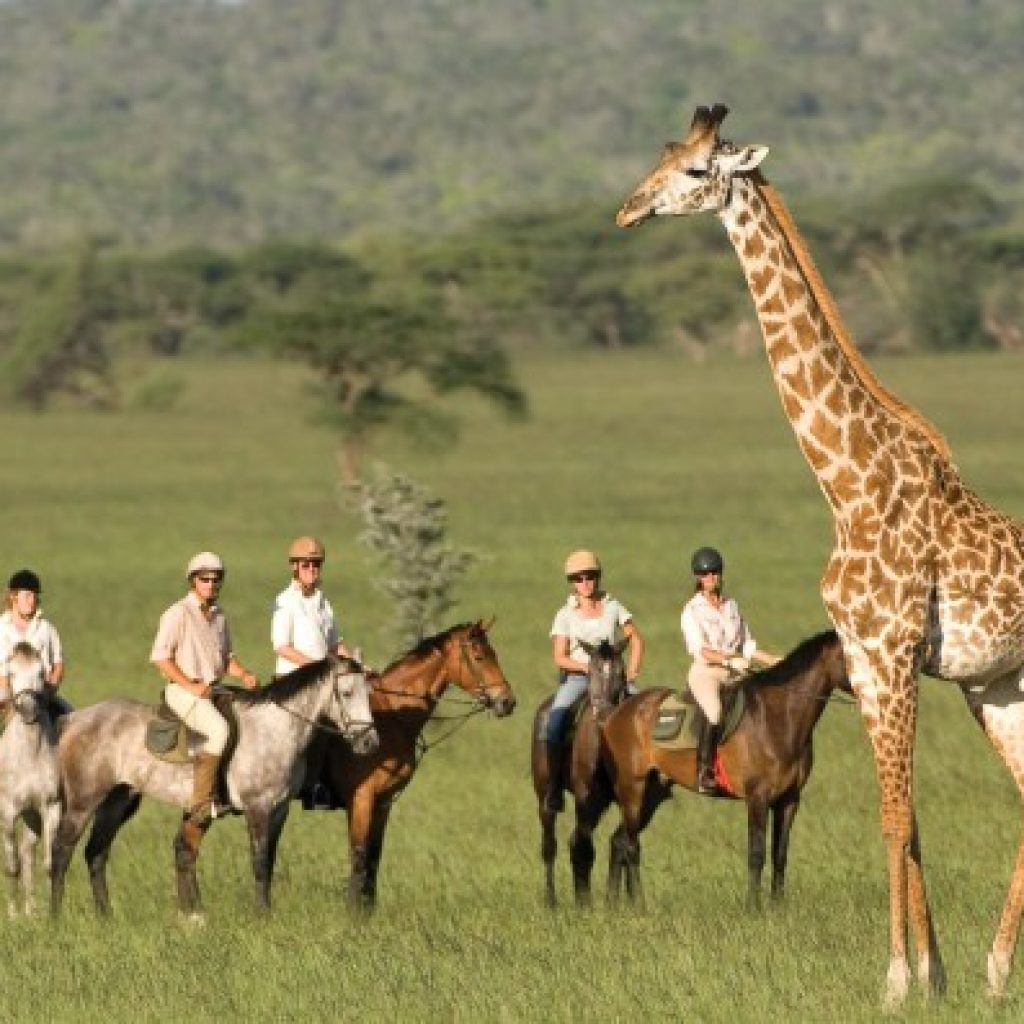 Kenya's horseback heritage dates back to the first European explorers who ventured into the vast interior of East Africa. Nowadays equine safaris are a unique way to experience nature — enabling riders to get up close and personal with the wildlife without affecting behavior or intruding on their space. Imagine the exhilaration of riding alongside a herd of zebra on the open plains or quietly strolling past a family of grazing elephant.
Whether guests choose to ride for just one morning (as an alternative activity to a game drive) or set off on a week-long mobile equestrian safari, Cheli & Peacock can customize your ideal horseback experience using Kenya's most experienced riding outfits. Our horseback safaris are supported by a team of grooms, chefs, waiters — and well-schooled horses — to ensure your maximum safety and comfort.
Morning rides generally begin at dawn, returning to the lodge or camp in time for a delicious breakfast. On our longer mobile horseback safaris (recommended for experienced riders only), guests are in the saddle between four to seven hours each day, covering distances of up to 30 miles depending on terrain, weather, and wildlife.