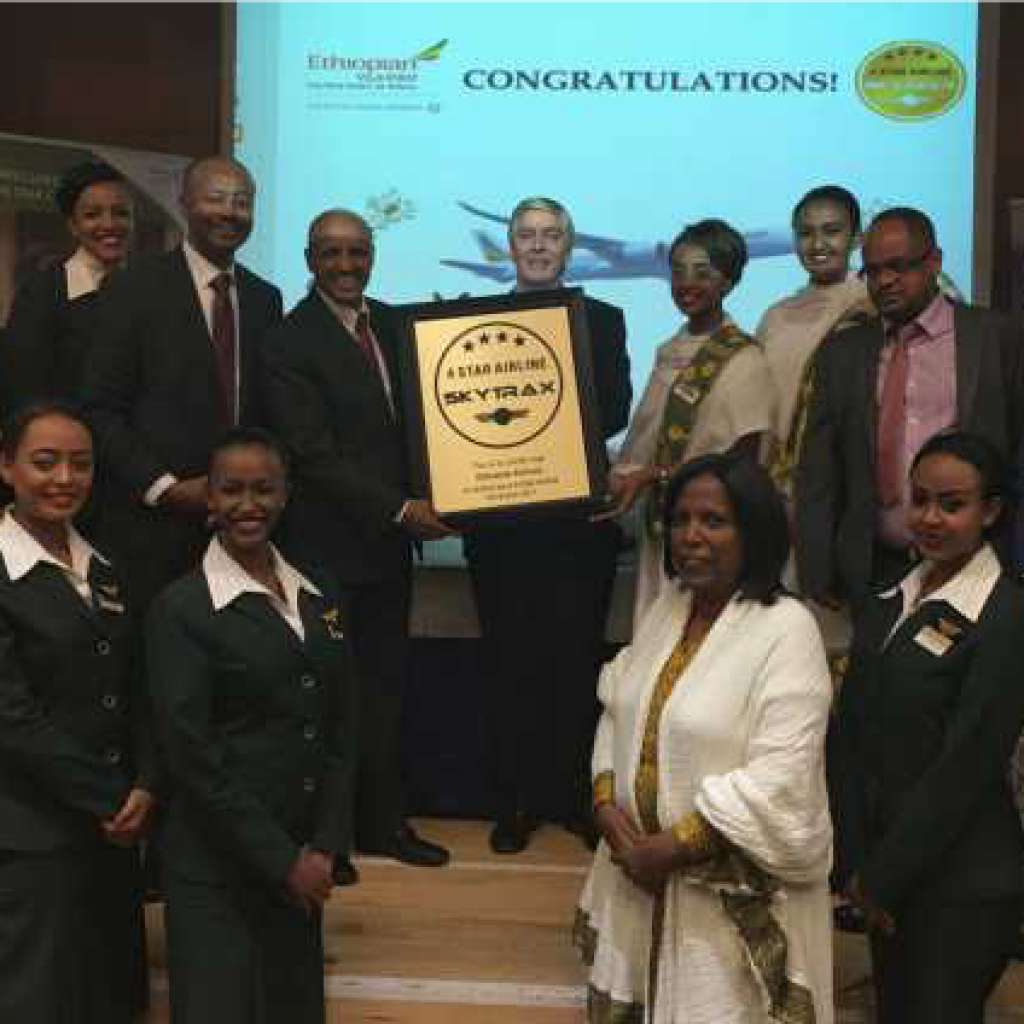 Africa's largest airline group, Ethiopian Airlines, is pleased to announce that it has been awarded SKYTRAX 4-Star certification at a special ceremony held in London on November 8, 2017.
SKYTRAX, the most prestigious international air transport standards and quality rating organization, operates certified airline rating, a global airline standards ranking program. Ratings are determined through direct and professional auditing and analysis of quality of service standards.
While receiving the certificate, Group CEO Ethiopian Airlines, Mr. Tewolde GebreMariam, remarked, "The 4-Star recognition by SKYTRAX is a significant milestone in the long history of Ethiopian Airlines. As a customer focused airline, it is extremely gratifying that our hard work to ensure high level of customer satisfaction at all times through a consistent delivery of global standard product and superior level of service has borne fruit.
4-Star Airline certification is one of the overarching goals and a critical successor factor of our 15 years strategic road map, Vision 2025. Although we have been receiving many prestigious awards from all corners of the world for our superior customer services on the ground and in the air, this rating certifies the global standards of our products and service delivery through professional audits. I wish to thank all the hardworking 12,000+ members of the Ethiopian
family for this great success.
At the same time, this prestigious rating reminds us all that SKYTRAX 4-Star Rating is a great honor and also a great responsibility to always meet the high expectations of our esteemed customers."
Ethiopian Airlines is a multi-award winning airline and has previously received SKYTRAX World Airline Award for Best Airline Staff in Africa, two times and earlier in 2017 Ethiopian received SKYTRAX World Airline Award for Best Airline in Africa.