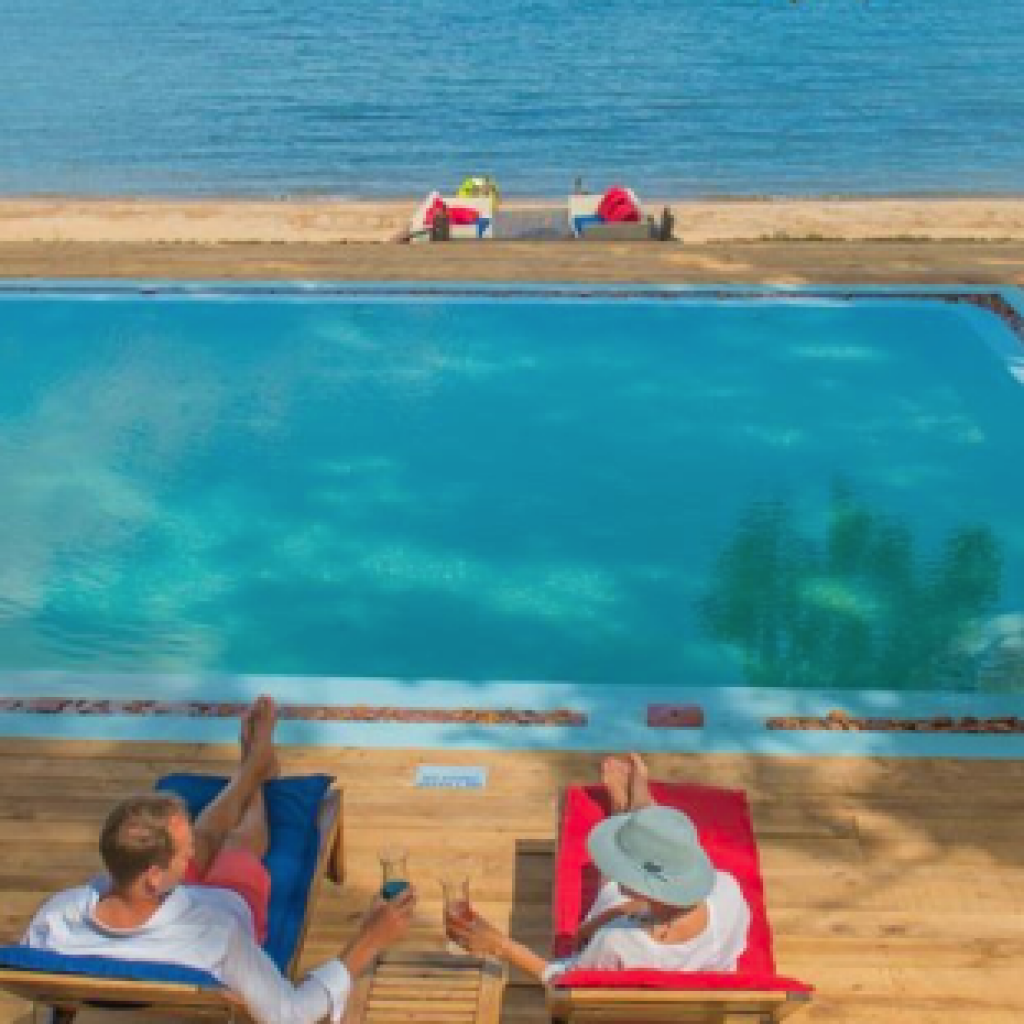 This year marks Pumulani Lodge's 10th anniversary in Malawi! And what a wonderful ten years it has been. As Pumulani enters the double digits, we look back at a few fond memories and interesting facts over the decade.
• Approximately 21,600 bed nights occupied since opening.
• The 'world' has been to stay – hosted guests from over 60 different countries.
• Added a state of the art Star Gazer, the only one of its kind in Malawi – the milky way has never looked this good…
• Added another pool, right on the beach front; adding to the variety of areas to enjoy lounging at the lodge.
• Romance galore! Hosted three glorious weddings and hundreds of romantic honeymoons.
• Witnessed thousands of the most spectacular sunsets over Lake.
• Consumed copious amounts of gin & tonics!
Community work
Since opening, Pumulani's community projects have been growing thanks in part to the kind donations from their guests. Recently they have been able to supply sunscreen to 18 children with Albinism between Cape Maclear and the Nkopi areas. Pumulani are also very proud to be part of the "Pack for a Purpose" organization enabling guests to regularly bring useful items to be donated in the village.
This month in particular the team have been really busy with quite a lot of community work and altogether nine football teams within the surrounding communities of Nankhwali, Kasankha, Cape Maclear, Msaka and Monkey Bay were made very happy and joyful after receiving new football jerseys donated by Molecaten / PEC Zwolle. The Pumulani staff delivered these to the various different teams, as well as sun lotions and sunglasses for the albino communities in Cape Maclear, Kasankha and Nkope and toys and books for Nankhwali and Cape Maclear clinics.