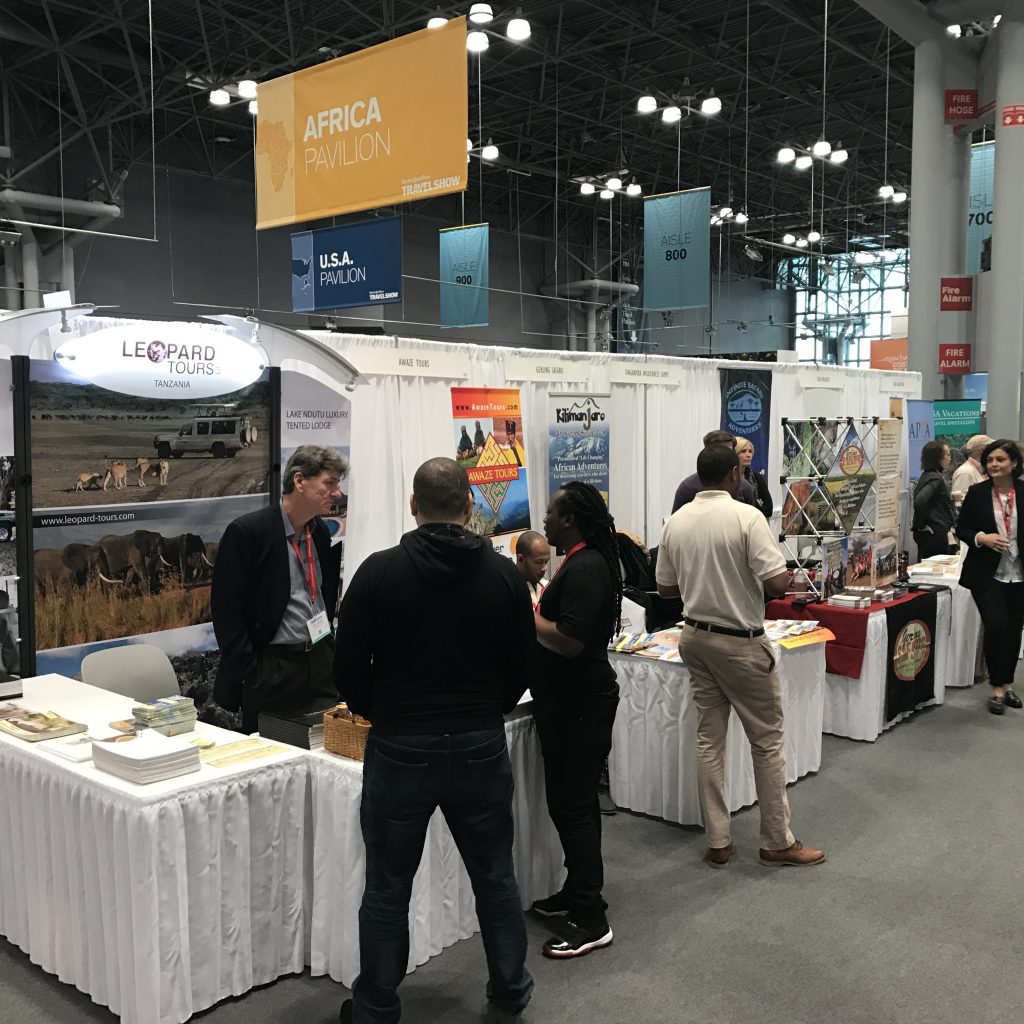 This weekend, APTA members will be exhibiting at the New York Times Travel Show in the APTA pavilion. Participating members include:
Seychelles Tourism
Infinite Safari Adventures
Africa Angel Tours
Duma Explorer Camps
Uganda Tourism Board
In addition, APTA will be running the Friday morning "Focus on Africa" session. The schedule of speakers is as follows. We hope you will join us in New York!
Focus on Africa

10 a.m.–12:15 p.m.
Room 1E11
Hear the latest trends in travel to Africa and arrange one-of-a-kind experiences for your clients. Experts share wildlife adventures, educational trips to World Heritage locations, providing tips on itineraries that can be tailored to meet each client's interests.
10:00 – 10:10 a.m.
Welcome and Opening Remarks
Moderator: Todd Neuman, Executive Vice President, North America, South African Airways
10:10–10:30 a.m.
Safari Experiences in Africa
Mark Tennant, Animal Adventurer & Private Guide. As one of Africa's top safari guides, this presentation on a variety of different safari experiences in Southern and East Africa.
10:30–10:50 a.m.
Beyond Gorillas
Belise Kariza, Chief Tourism Officer, Tourism & Conservation Department, Rwanda Development Board. Presentation on community based tourism and cultural experiences in Rwanda.
10:50 – 11:10 a.m.
Botswana
Jillian Blackbeard, Executive Manager of Marketing – Botswana Tourism
Organization
11:10-11:30 a.m.
Beyond the Safari: Adventure, Culinary, Cultural and Heritage Experiences
Michaela Guzy, Travel Influencer, Oh The People You Meet

11:30 a.m.–12:15 p.m.
South African Tourism invites you to an informative presentation that will bring to life two of our best loved provinces pulsing with the tangible energy and beat of South Africa; discover the unique tourism experiences that can only be found in the Western Cape (including Cape Town) and KwaZulu-Natal (including Durban).
Speakers: Bangu Masisi, President, South African Tourism US/ Canada Hub
Tim Harris, C.E.O., Wesgro
Thabisile Mthethwa, Regional Manager Americas, Asia & Australasia, Tourism KwaZulu-Natal