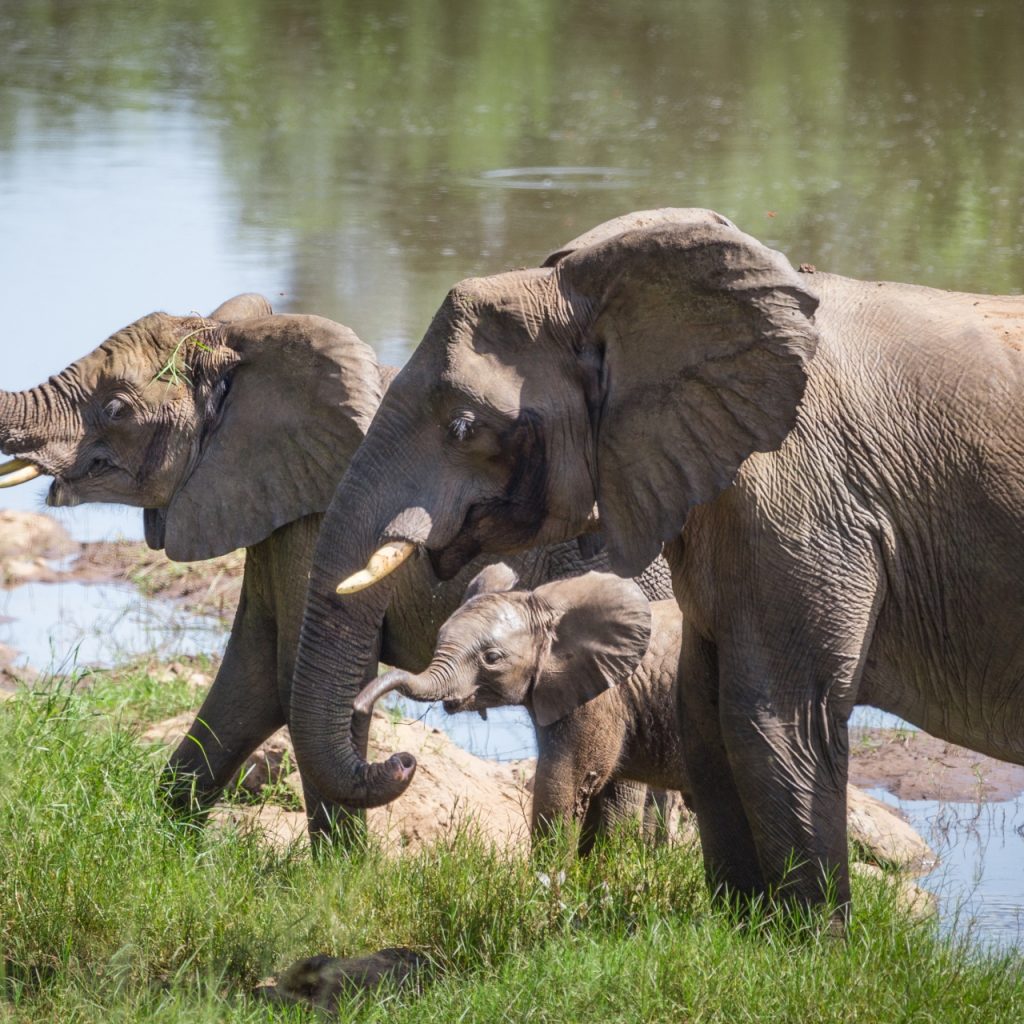 Tongole Wilderness Lodge is excited to finally be within the fenced sanctuary area of Nkhotakota Wildlife Reserve (NKKWR).
The fence was initially erected by African Parks to ensure a safe and controlled release of the 500 elephants and other wildlife that was translocated from Liwonde and Majete to Nkhotakota Wildlife Reserve in 2016 and 2017.
The fence line has now been extended further to include Tongole, making the sanctuary a huge 80,000 hectares; almost half of the Nkotakota Wildlife Reserve.
Tongole, overlooking the Bua River, is centrally located within the reserve and this region formerly had some of the greater concentrations of remaining wildlife.  The fence coming down means that the native animals are free once again to visit the Bua River in front of the lodge. Likewise, the extra 486+ elephants, 193 buffalo, 200 sable, 100 kudu, 505 waterbuck, 122 impala, 199 warthog, 25 eland and 25 zebra, introduced by African Parks, can now extend their range and explore the area around Tongole.
Whilst Tongole doesn't expect to be suddenly inundated with large animals, the section of the Bua River in front of the lodge has some of the most reliable water in the reserve; even during the driest months, when other sections have dried up in recent years.  Formerly known as the elephant meeting place, the confluence of tributaries and underground springs here is likely to be a draw for the animals, as the rains subside and they begin to move further afield.
Guests can look forward to relaxing on one of the many secluded decks around the lodge, watching out for any visitors to the river.  Tongole is the only luxury lodge situated in the pristine 1,800 square kilometre Nkhotakota Wildlife Reserve and is the ideal spot to enjoy the unrivalled tranquillity of this vast reserve at a relaxed pace; with a choice of activities, including walking and canoe safaris, fishing, scenic drives and community visits.