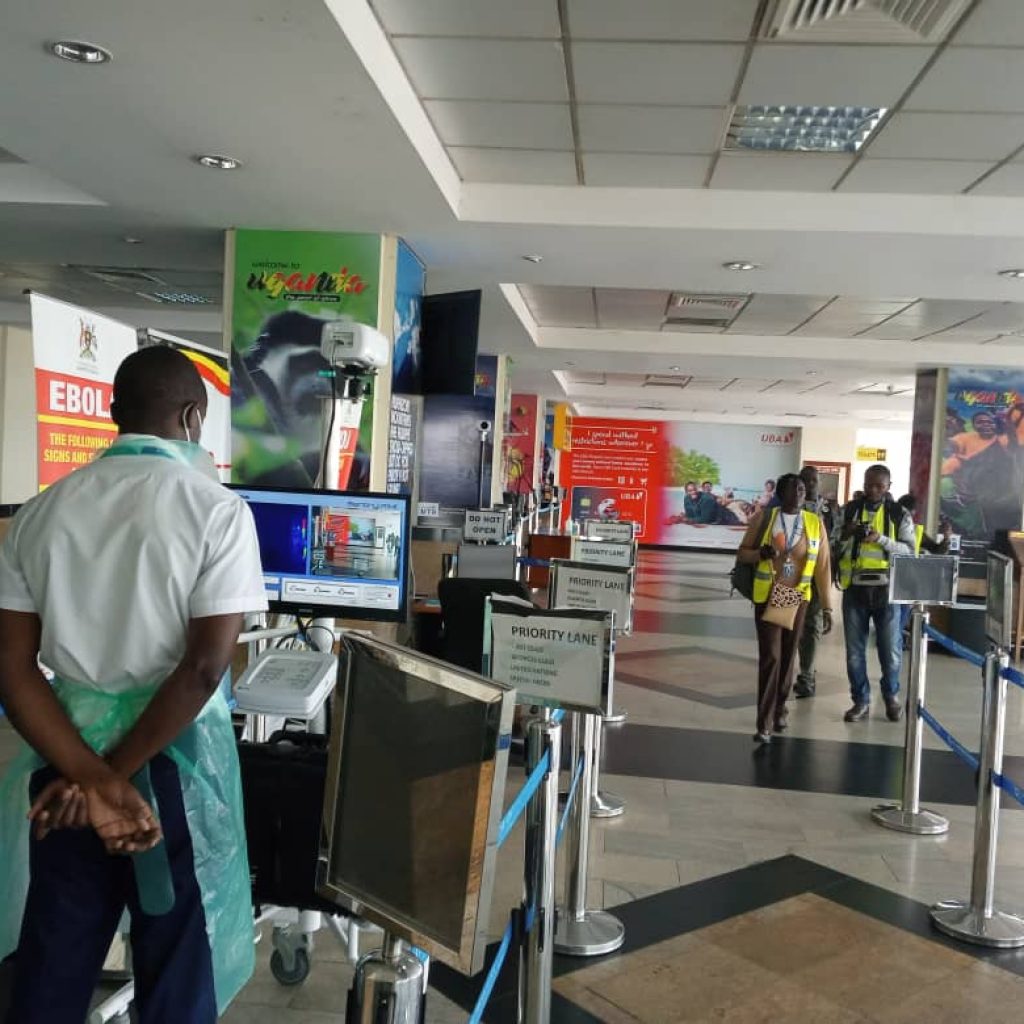 The Uganda Tourism Board (UTB) has issued a travel warning for tourists from China, South Korea, Japan, Italy, and Iran, telling travelers intending to come to Uganda to delay their travel date due to the spread of the new coronavirus.
UTB Chief Executive Office Lilly Ajarova, in the new guidelines, warned that travel from the Corona Virus hit countries should be reconsidered at this time due to" Uganda's efforts to curb the virus that is fast spreading since December 2019.
Ms. Ajarova says that travellers from the affected countries will be required to undergo a 14-day isolation process for daily monitoring by the Health Ministry, a guideline set by the government.
Tourists who have been to China or South Korea within 14 days will not be allowed to enter the country, while all tour operators, tour agencies and accommodation facilities have been directed to provide handing washing facilities with soap at their premises and on board travel vehicles and vessels.
To improve preparedness as a sector, 'tour operators, agencies and accommodation facilities are encouraged to maintain a stock of recommended masks (N95) for their clients.'
'All tour operators and travel agencies should their clients who intend to come to visit Uganda to carry own recommended masks (N95,' and operators should also educate their staff and visitors on preventive measures for the mitigation of contracting coronavirus', CEO Ajarova said in a travel advisory.
President Yoweri Museveni on Sunday asked Ugandans to stop shaking hands as a precaution to avoid contracting the deadly Coronavirus.
"Now as the Ministry of health guides us, let us take a personal decision not to shake hands unnecessarily or expose ourselves to conditions that will facilitate the spread of Coronavirus," Mr Museveni.
Mr Museveni said Coronavirus can be a very big inconvenience if it breaks out in Uganda.
"This is an inconvenience to us and jeopardy to our economy, we do not want to head there as a country," he said, "This means that we must rely heavily on our personal behaviour first, while the Ministry of Health guides us on other measures,"
Mr. Museveni said if Coronavirus breaks out in Uganda, it will not be the "biggest we have gone through as a country, we fought Aids by behaviour [change] even before we got medicine".
He said that whoever has specific symptoms similar to Coronavirus, even as simple as a running nose, should do "self-quarantine from the rest and seek medical guidance and confirmation that you are free from infection".
World Health Organization (WHO) head Tedros Adhanom Ghebreyesus said earlier Wednesday that a sudden increase in cases of the new coronavirus in Italy, Iran and South Korea are "deeply concerning."
The WHO head said a lot had changed in the past week illustrating the "rapidly evolving nature" of the epidemic.
WHO declared the outbreak an international health emergency.