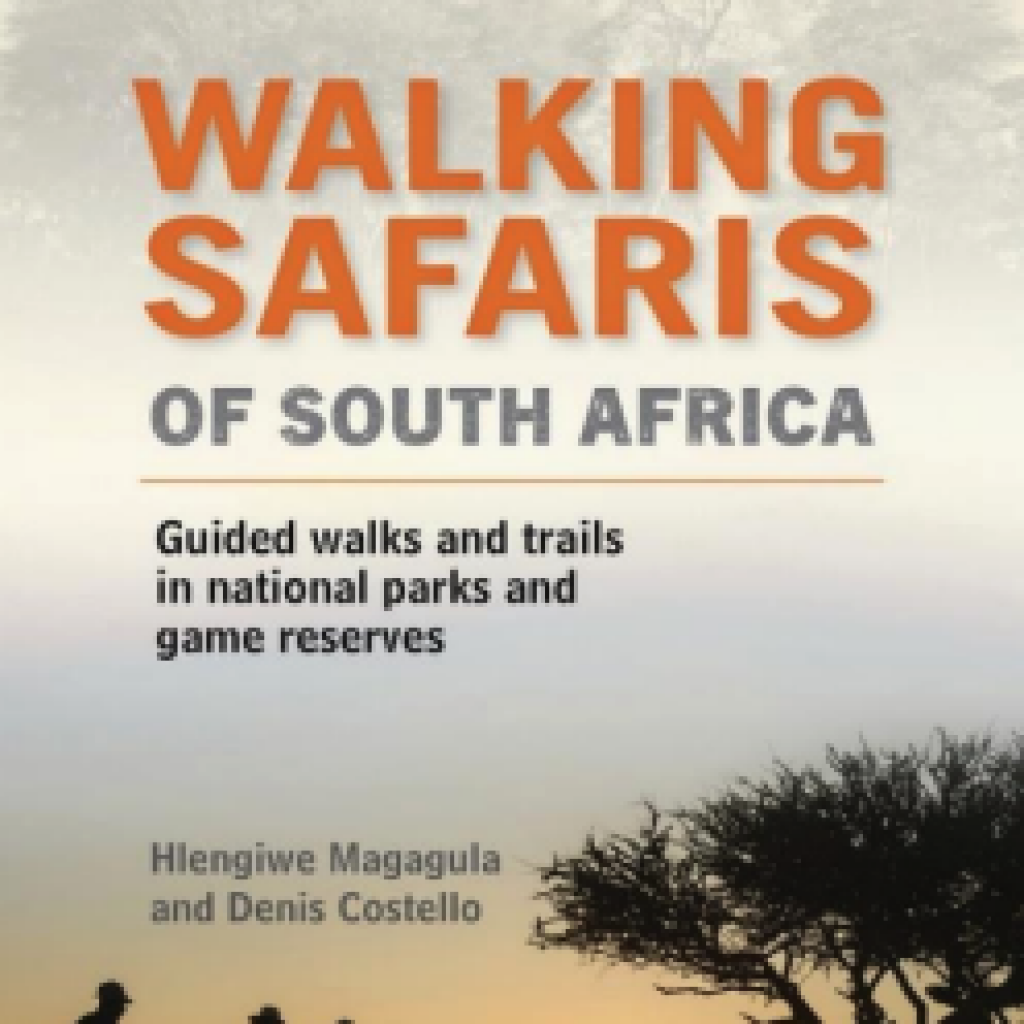 A walking safari is one of the best ways of exploring South Africa's diverse parks and reserves – just as our ancestors once did, on foot, in the tracks of wild animals, attuned to the scents and sounds of nature. In the capable hands of the country's best-trained trail guides, walkers experience the thrill of encountering large – and small – creatures, and gain insight into their behaviour and the environment they inhabit.
In this book, seasoned hikers Hlengiwe Magagula and Denis Costello cover 59 guided walking experiences across 21 big-game parks and reserves (two of them in eSwatini and one in Botswana). They unpack the options available in each park – from short dawn and dusk walks to wilderness trails from dedicated base camps, and multi-day backpacking trails. Facilities range from ultra- luxurious to 'wild camping' under the stars, so there is something to suit every pocket.
A highlight of the book is a series of first-hand accounts by author Hlengiwe Magagula; these vividly illustrate the magical experience of exploring the bush
on foot. A practical section covers pre-trip preparation: where and when to go, what to pack, who to contact, what to expect when on the trail, and the dos and don'ts of walking in big-game areas.
Walking Safaris is both an invitation to reconnect with our wild heritage and a call to preserve the myriad life forms of our natural world – essential for the future of all creatures.