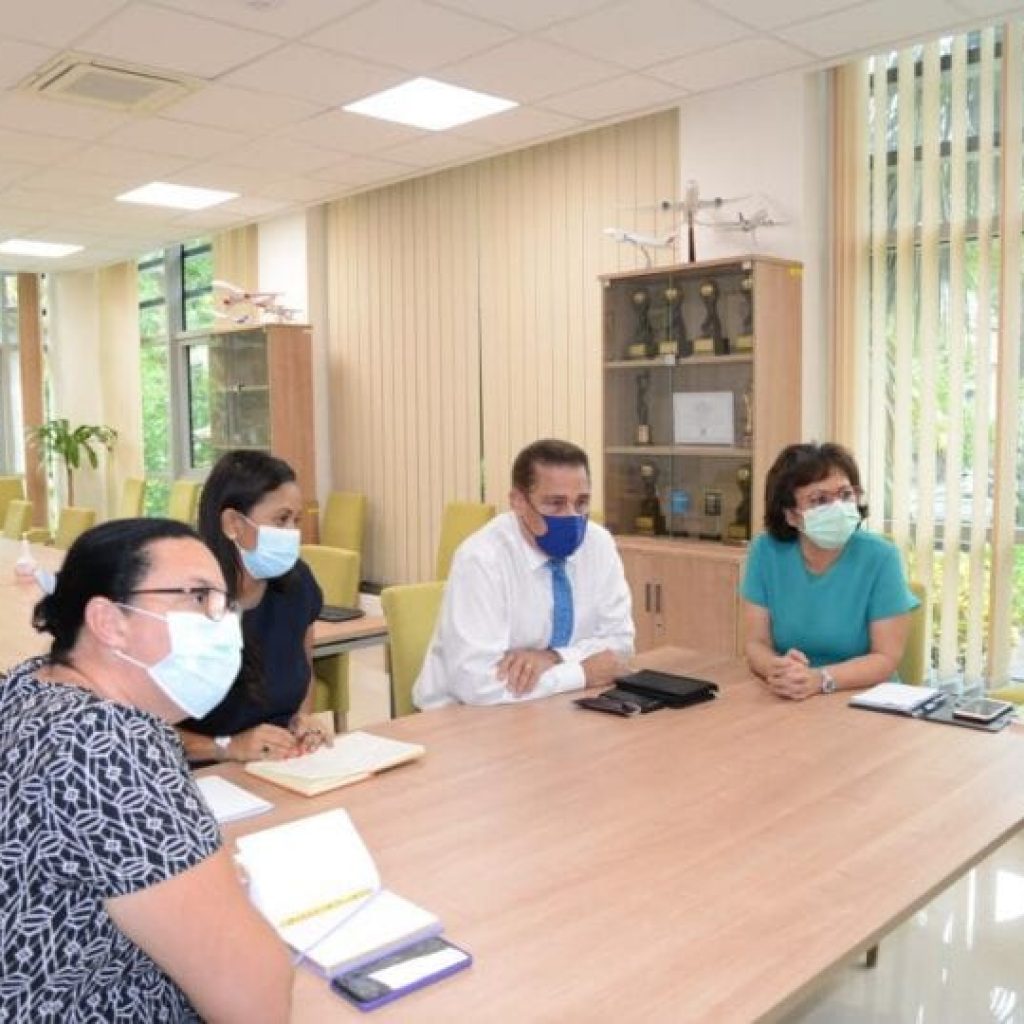 Seychelles Tourism is in for big changes starting September 1. STB CEO Sherin Francis promoted to Principal Secretary for a new Department of Tourism Republic Seychelles. Minister of Foreign Affairs and Tourism combines resources to promote, lead, and regulate tourism in Seychelles more effectively.
The Seychelles Minister of Foreign Affairs and Tourism, the Hon. Sylvestre Radegonde, has announced the new structure and key appointments for the Department of Tourism at a staff meeting held virtually on Friday, June 25, 2021, from Botanical House.
This follows the Assent by the President of the Republic on Friday, June 25, 2021 of the Repeal of the Seychelles Tourism Board Act of 2005, approved by the National Assembly on Tuesday, June 22, 2021.
The new Department, which falls under the purview of the Minister of Foreign Affairs and Tourism, merges the functions, staff, resources, and assets of the former Department of Tourism which focused on regulatory and policy issues, and the destination's independent marketing entity, the Seychelles Tourism Board (STB), to bring efficiency and synergy in operations to ensure better results with fewer resources.
The Minister assured the 121 staff of the Seychelles Tourism Board and the Department of Tourism who joined the meeting from Botanical House, Praslin, La Digue, and overseas that none of them would be made redundant as result of the restructuring, and that moreover, STB staff moving to the Department will retain their length of service and accumulated leave and will, as much as possible, retain their remuneration packages.
Under the new structure, the Department will be headed by the newly-appointed Principal Secretary, Mrs. Sherin Francis. Mrs. Francis has served as the Chief Executive of the STB since 2013 and replaces former PS Ms. Anne Lafortune.
Commenting on her appointment, incoming PS Francis said: "The country is going through one of its most challenging times, and it is important that we remain focused on the main priorities from the outset. The efficient use of our resources is very important in that process for us to achieve our objectives. I am definitely looking forward to the challenge, and I count on the support of our staff and, not least, our various partners in the process."
The Principal Secretary will be supported by four core units headed by seasoned tourism professionals with sound knowledge of the industry. This will include a Secretariat, responsible for PR and Communications, as well as the International Cooperation role of the Department.
Ms. Jenifer Sinon, the Deputy Chief Executive of STB since November 2016, and prior to that, Executive Director of the Seychelles Hospitality and Tourism Association, has been appointed as Director General, Human Resources and Administration Division.