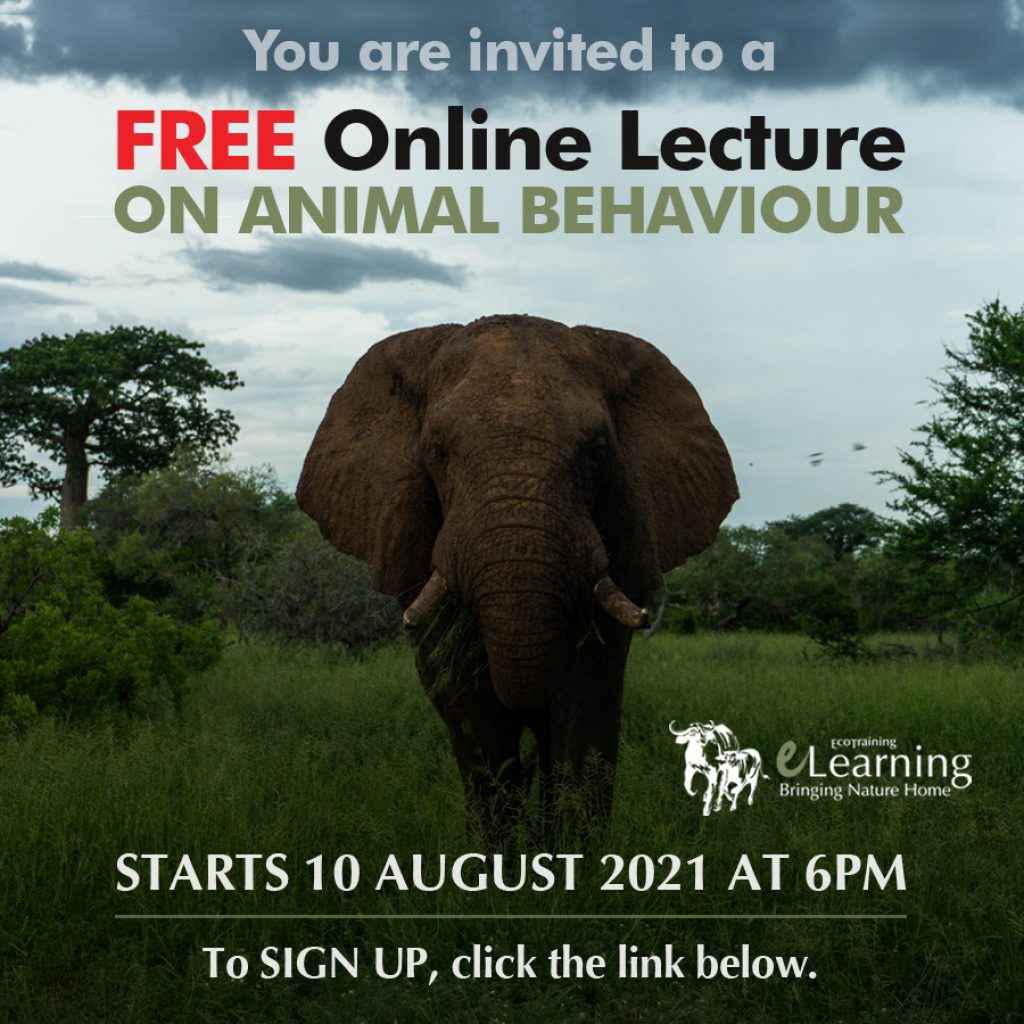 It is been more than a year since our first Online Field Guide course went live. What a journey it has been so far? We have met so many people from all over the world, everyone with the same love and passion for nature and wildlife and a thirst for knowledge.
We want to connect like-minded people from all walks of life through our online courses. Not only will you walk away with newfound knowledge, but you will also make connections that will last a lifetime.
Perhaps you need some convincing before committing to one of our online courses…That is why we want to give you the opportunity to join a free lecture, completely dedicated to Animal Behavior.
Animal behavior refers to everything animals do, including their movements and other activities and their underlying mental processes.
During the
lecture
we will focus on:
the concept of animal behavior,
different types of animal grouping behavior,
different types of animal communication,
the different types of protective behaviors and more…
The lecture will be presented by one of EcoTraining's highly experienced Instructors who are specialists in various fields within nature and wildlife.