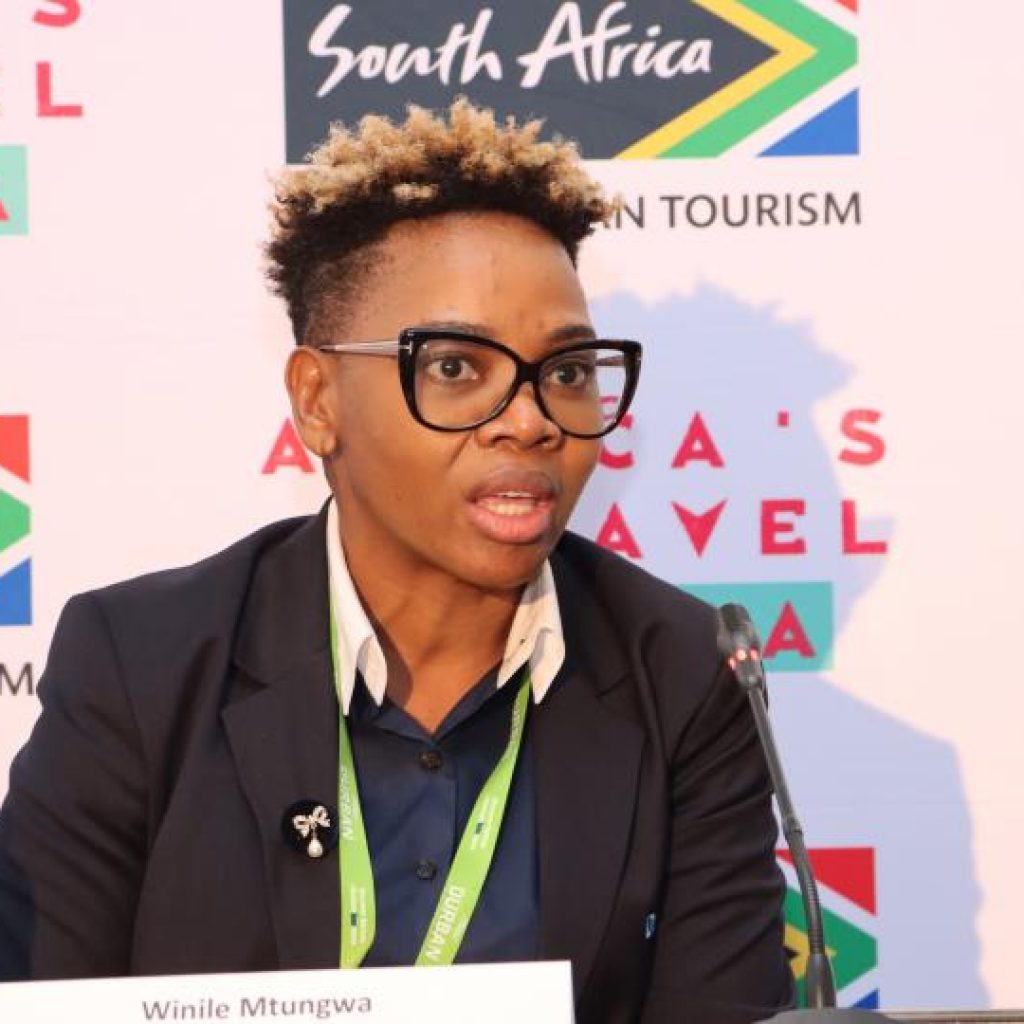 Africa's Travel Indaba 2022 exceeded expectations and the organisers – South African Tourism, Durban Tourism and Tourism KwaZulu Natal  (TKZN) – are optimistic that the 2023 event will be bigger, better and even more meaningful.
"Now that stakeholders in the African tourism sector have seen what we can do, we can only grow from here," said Chief Convention Bureau Officer at SA Tourism, Amanda Kotze-Nhlapo, at the media bid party wrap-up on May 5.
Speaking to Tourism Update on the sidelines of the trade show, Acting CEO of South African Tourism, Themba Khumalo, said it's worth remembering that Indaba's success cannot be benchmarked against the 2019 figures.
"Since COVID-19, we have started from zero and we benchmark that success from zero," he said, noting that a total of 480 international buyers and 505 local buyers from South Africa attended the three-day event.
It was a tough decision to make when organisers also considered two weeks ago whether Indaba should go ahead at all following the devastating floods in Durban and KwaZulu Natal Province last month.
"But we are pleased we decided to forge ahead," said Acting CEO of TourismKZN, Phindile Makakwa, highlighting that private sector, governments and communities all pulled together to ensure Durban was safe, infrastructure was repaired, the beaches were clean etc so that the city could roll out its welcome mat for Africa and the world.
Buyers' profile
Tourism Update spoke to some of the 655 exhibitors, (128 of which were from the Rest of Africa) –  most were pleased with the success of the show, saying that they had had good meetings with key buyers and were optimistic that these meetings would convert to bookings.
Deputy Head of Durban Tourism, Winile Mntungwa, told Tourism Update that there were also "lots of new buyers" which expanded the scope for increased tourism on the continent.
Khumalo said the biggest measure of success of a trade show was ensuring the right buyers were matched with the right sellers, which the matchmaking system on the Indaba app for meetings aimed to do.
"In total, 22 000 meetings were recorded on the diary system and there were other opportunities – including speed marketing sessions and networking events where the conversations could be taken further," he said.
Kotze-Nhlapo added that the increased interest from local buyers showed that the strong demand for domestic tourism would continue post-pandemic.