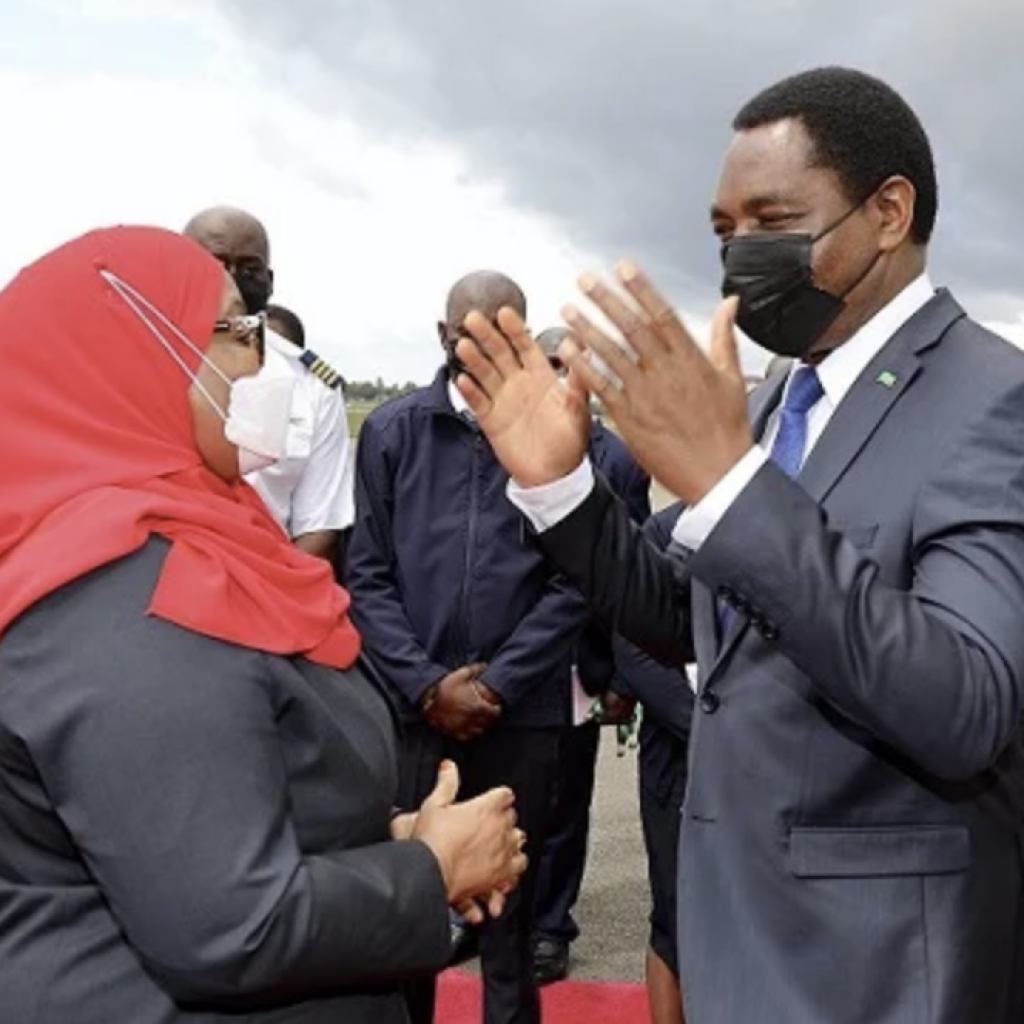 Zambia President Hakainde Hichilema arrived in Tanzania on Tuesday for a 2-day state visit that will see him holding bilateral talks with Tanzania President Samia Suluhu Hassan and later witness the signing of transport, logistics, and tourism agreements between Tanzania and Zambia. While in Tanzania, President Hichilema and the Tanzanian President are expected to discuss issues on trade, investment, transport, and regional tourism.
The Tanzania Zambia Railway Authority (TAZARA) is the major infrastructure that is shared between Tanzania and Zambia and is on the discussion table among the 2 presidents. The legendary Chinese built railway line Rovos Rail connects the Southern African region and East Africa and is now famous for intra-Africa rail expeditions after the line launched its annual vintage trips between South Africa and East Africa.
The railway was built between 1970 and 1975 with the help of China to give landlocked Zambia a link to the port of Dar es Salaam as an alternative to export routes via rail. It is a bi-national railway linking the southern Africa regional transport network to eastern Africa's seaport of Dar es Salaam, offering both freight and passenger transportation services.