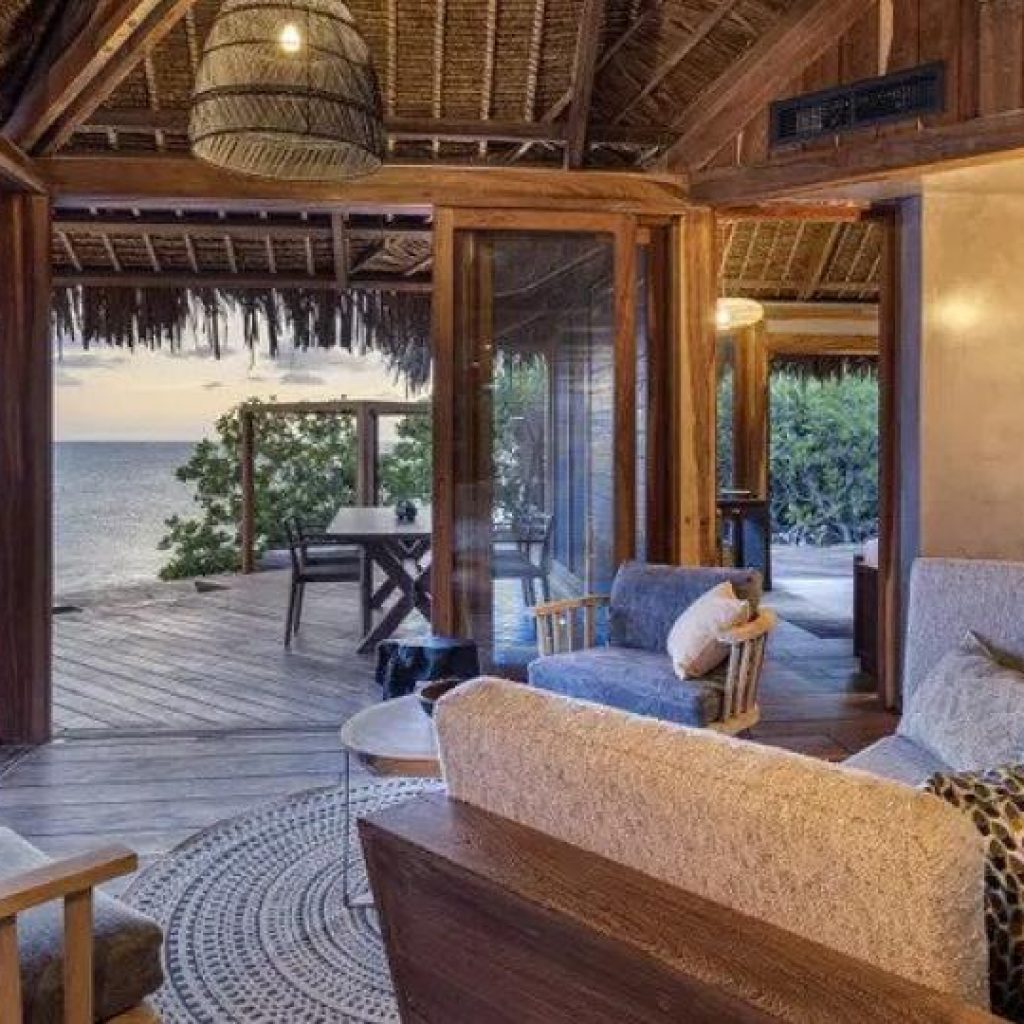 Banyan Tree Ilha Caldeira, on a private island off the coast of Mozambique's Nampula province, is on track for opening in the first quarter of 2024.
Prior to the COVID pandemic, the ultra-luxurious resort was slated for opening in the second quarter of 2022. The property will be only the third Banyan Tree resort in Africa after Banyan Tree Seychelles and Banyan Tree Tamouda Bay in Morocco.
In the late stages of development, the project is the result of South African-born entrepreneur and businessman Jack Truter's partnership with the global luxury hotel brand.
The solar-powered private island, located in the Premieras and Sugandas Archipelago, will feature 40 private pool villas, sleeping from two to eight people and ranging in size from 75sqm to 430sqm. The property will also feature a spa, beauty salon, fitness centre, various dining facilities, a centre for marine activities such as diving, and a dedicated Kids' Club.
Cordelia Masher, co-founder of Destination Mozambique, voiced her excitement at the arrival of the Banyan Tree brand in Mozambique.
"The arrival of Banyan Tree's ultra-luxurious, world-renowned brand to Mozambique is an extremely exciting development for a country with vast untapped tourism potential. The stamp of approval from such a brand indicates Mozambique's attractiveness as an island destination that competes with the best in the world," said Masher.
As with all of its sister resorts across the world, the resort will also be contributing directly to conservation of the fragile marine eco-systems by protecting the fauna and flora on the island itself, as well as across the archipelago. This is an important breeding ground for green and hawksbill turtles as well as the critically endangered dugong.
"This is a completely unique environment," said Banyan Tree Ilha Caldeira Sales and Marketing Director Louise Rohner. "Formed from underlying sandstone – as opposed to being a coral atoll – Ilha Caldeira has a wonderful outer circumference of pristine white sand beach, enclosing a rich tropical forest interior. It's a vitally important eco-system that we are committed to preserving and that tourism here will help to protect."
Banyan Tree also plans to open Banyan Tree Veya Nejovo, on a private island north-west of Ilha Caldeira, in 2025. The property will fall under Banyan Tree's adults-only, wellness-oriented brand – Banyan Tree Veya.