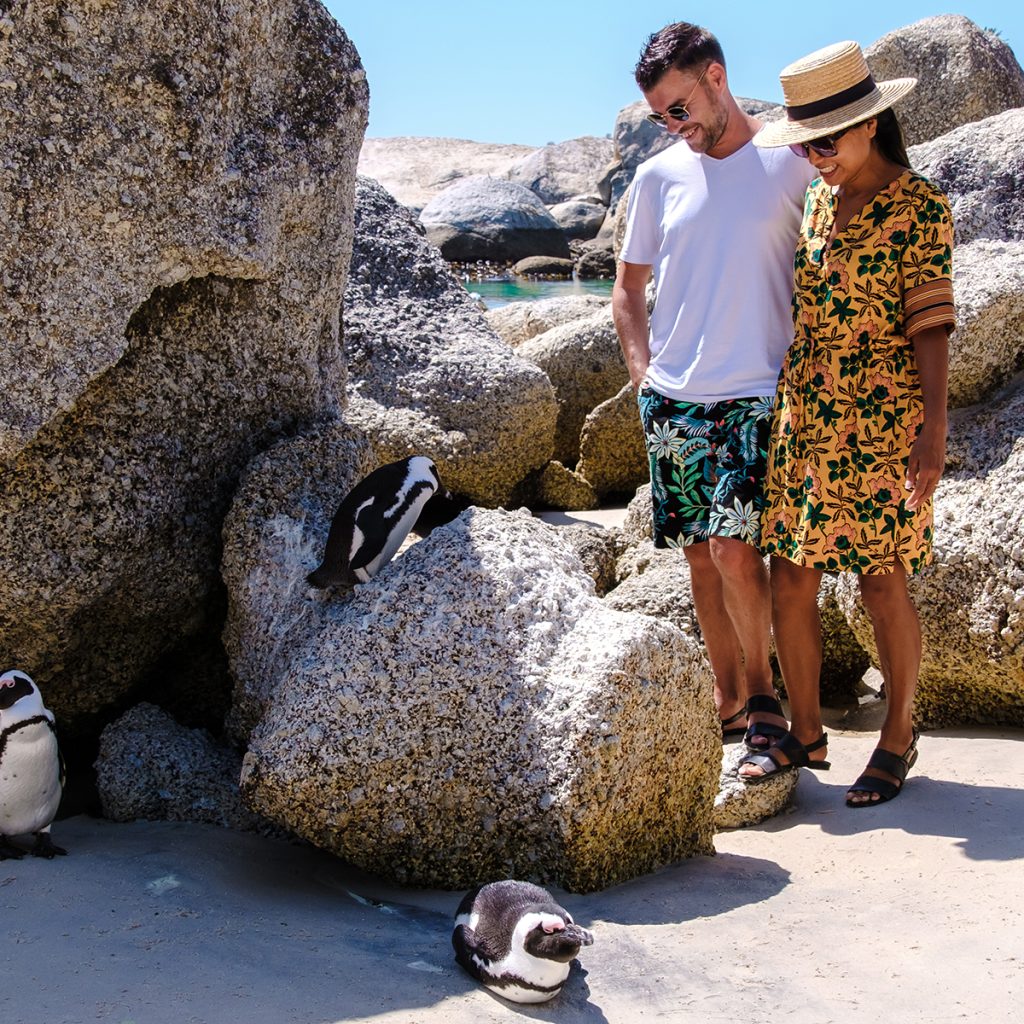 As one of Africa's leading tour operators, with our headquarters nestled in the heart of Cape Town, we are thrilled to announce an exciting expansion of our tours within the city of Cape Town itself! Whether you're a wine connoisseur, a golf enthusiast, or seeking a Cape Town safari, we have the perfect experience waiting for you. Get ready to indulge in the beauty and diversity of Cape Town with our brand NEW travel packages that include full-service, self-drive, safaris, wine tasting and golfing! Follow this link to view our NEW Cape Town Travel packages.
When to Travel to Cape Town
From the iconic Table Mountain, to the pristine beaches, and the rich cultural tapestry woven into its streets, Cape Town beckons you to explore. The best time to visit Cape Town is during the summer months of November to March. This period falls in the Southern Hemisphere's summer, which means you can expect warm temperatures and plenty of sunshine. Daytime temperatures range from 25°C to 30°C (77°F to 86°F) and can occasionally go higher.
Cape Town is an immensely popular destination:
We advise that bookings be made as soon as possible to avoid disappointment.
Experience the best of Cape Town's natural beauty. From the breathtaking views of Table Mountain in Cape Town to the picturesque wine valleys of Paarl, Franschhoek, and Stellenbosch, From gastronomic delights to scenic wonders, this tour promises cherished memories that showcase the essence of South Africa's diverse and beautiful landscapes.
Experience Cape Town and safari like never before with stops at Table Mountain, the Castle of Good Hope, Cape Point, Boulders Beach Penguin Colony, and Kirstenbosch Botanical Gardens. Then, head to the Sanbona Wildlife Reserve for a memorable safari to witness South Africa's iconic wildlife.
Not too far from Cape Town, we have the astonishing Garden Route that boasts some of the world's best golf courses and nature reserves. The renowned Fancourt, an oasis of luxury nestled in this pristine region. This Garden Route Golf Package promises an unforgettable journey, where lush fairways and challenging courses await your skillful swing.
For more information about our NEW travel packages:
Visit our website: jenmansafaris.com
Email Us: info@jenmansafaris.com
Your Adventure, Our Expertise.