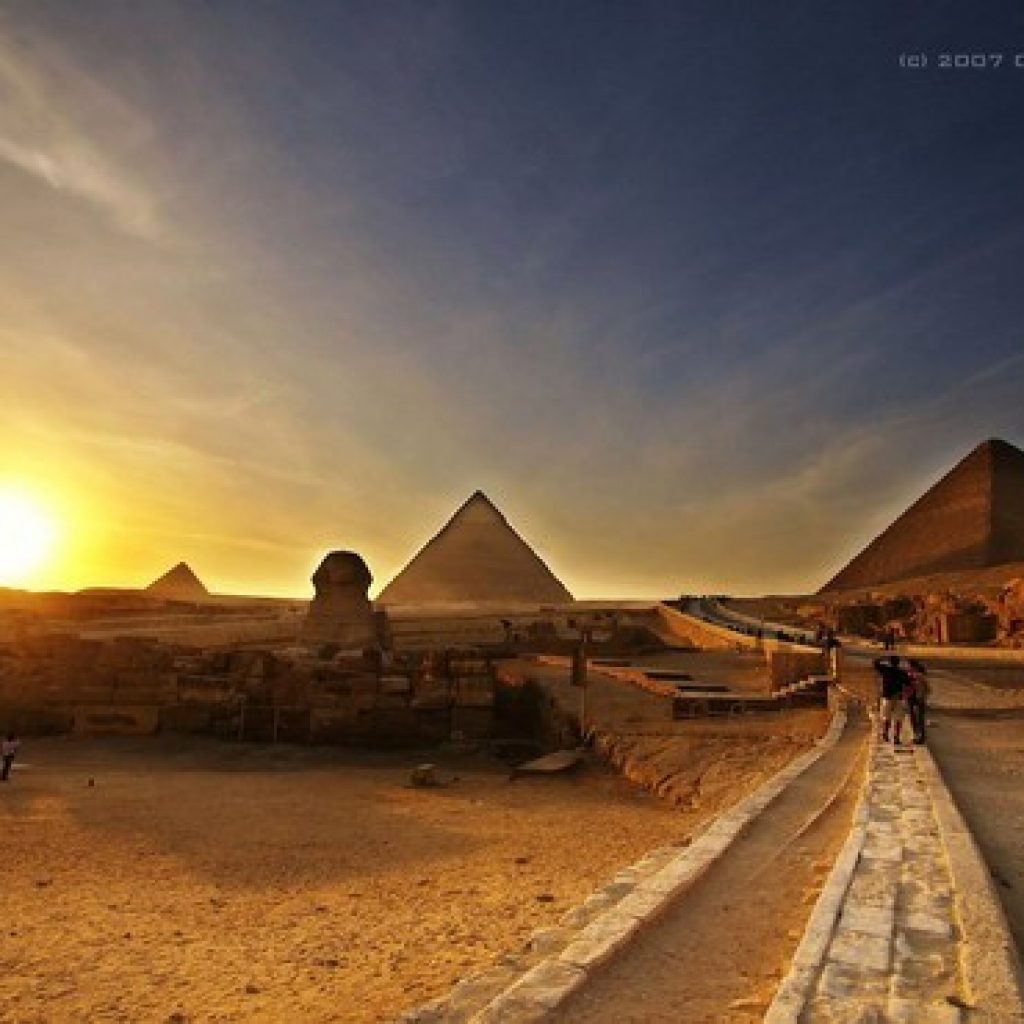 The long dry spell in Egypt's tourism industry may be ending (From TravelPulse, by David Cogswell )
Nearly four years after Egyptians went into the streets at Tahrir Square in Cairo to demonstrate for a more democratic society, tourism business is finally creeping back and giving the country's beleaguered tourism industry signs of hope.  "The numbers are looking very positive," said Pamela Lassers, director of media relations for Abercrombie & Kent. "Egypt and the Nile is one of our top selling Luxury Small Group Journeys for 2015. Many first quarter departures are sold out, and fall dates are starting to fill up as well. We are also seeing an increase in FIT travel to Egypt."
On Friday, Nov. 14, Uniworld, the river cruise division of The Travel Corp., announced that it will return to Egypt in October 2015, operating its river cruise ship Tosca on the Nile. Other operators under the Travel Corp. umbrella, including Trafalgar, Insight Vacations and Contiki, are also planning to return to Egypt.  Travel Corp. CEO, Brett Tollman, reports that the company is seeing the release of pent-up demand for Egypt, which is music to the Egypt tourism industry's ears.  Mohamed Hegazy, director-consul of the Egyptian Tourist Authority, told Travel Pulse the business started to flow again after the June elections were successfully completed. The country saw a healthy return of tourists in July, August and September, pushing visitor numbers 72 percent beyond those of the previous year. But even with that dramatic increase over a very slow 2013, the tourism traffic is still far from previous levels.
"Egypt is back," said Ronen Paldi, president of Ya'lla Tours USA, "but not at the levels of pre-Arab Spring, far from it. But what we have seen since Labor Day, the requests, interest and bookings compared to what we had from February 2011 to May 2014, is a complete day and night change.  "There is a new energy in the market, new desire to go back and people are trusting that the new government and President al Sisi are in control and maintaining the peace. This has an immediate reflect on the trend of travel as we see it."  The Egyptians are welcoming tourists with open arms. "Clients return with a distinctly upbeat response,"  said Bob Drumm, president of Alexander + Roberts. "We've heard several times that 'we were treated like Pharaohs' as well as delight that the sites are so uncrowded.  A warm reception by the Egyptian people, our excellent staff on the ground, and extraordinary accommodations on land and water register strongly with our guests." Operators long dedicated to Egypt, who pulled out only reluctantly when demand tanked, are now happily returning to the market.
"It is with great optimism that we can report a steady upward trend in interest and bookings to Egypt," said Richard Krieger, president of The Isramworld Portfolio of Brands. "Although we are not experiencing the same numbers as before the Arab Spring, 2015 is already set to be our strongest season since then and it slows no signs of slowing down. "Just two weeks ago I was in London at World Travel Market and our partners in Egypt confirmed that they too are seeing the shift. Our commitment to Egypt never waned and we are hopeful this is the first step back on the road to Egypt being a leading tourist destination, as it deserves to be."  After a period of time when efforts to promote the country fell on deaf ears, tour operators are starting to market travel to Egypt again.
 "Egypt is slowly coming back," said Elie Sidawi, chairman of Sunny Land Tours, "but demand is lower than it was before the Arab Spring three years ago. We have now ignited our promotional engines again to promote Egypt, and will begin in earnest our consumer and travel media campaign with the cooperation of the National Tourist Office. "I firmly believe the number of visitors to Egypt in 2015 will reach an all-time high, and will pleasantly surprise us all. I think the false perception that it is not safe to visit Egypt is fading, and with vigorous promotions, tourism to Egypt will flourish again in the near future."  After deep discounting, however, it will take time to push prices back to a sustainable level, according to Ashish Sanghrajka, president of Big Five Tours and Expeditions. "The inquiries are starting again, very slowly however," said Sanghrajka. "We have a long way to go before we top 10 million tourists, as was the number in 2010. The only thing now is that Egypt must unfortunately pay the price for discounting. After discounting, it takes five years to recover every 10 percent."