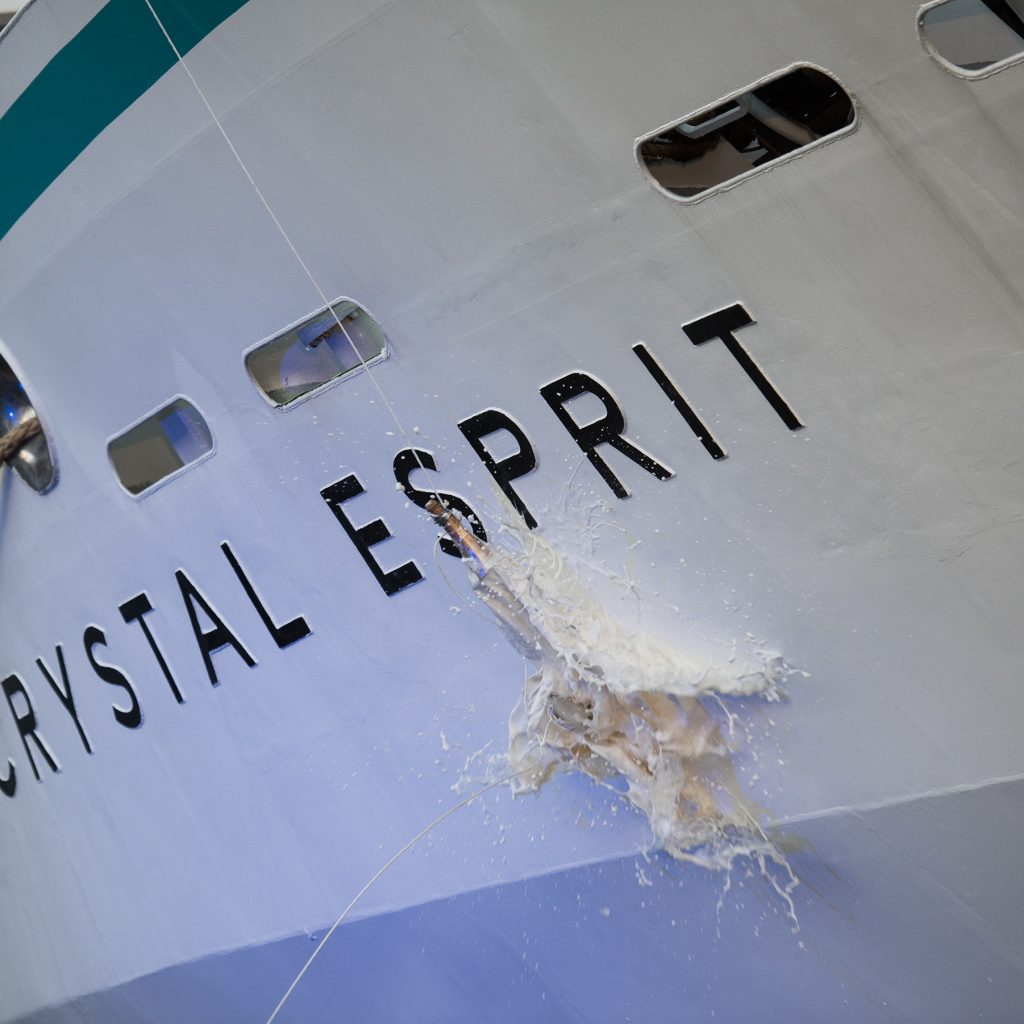 Crystal Cruises has launched its newest ship — the 62-passenger yacht, Crystal Esprit — in the Seychelles..
The debut marks a milestone for the line, as it expands from its longtime fleet of two luxury cruise ships into the yachting world (and to river cruising in 2016).The elegant ceremony took place at Eden Island Marina in Mahé, Victoria, and was attended by local dignitaries, travel partners, and executives from the line's new parent company, Genting Hong Kong (GHK). The yacht's godmother, Lady Gaenor Anne Meakes, fiancée of Mark Richards, an eight-time champion skipper of the 628-mile Sydney-to-Hobart yacht race, christened the ship by breaking a bottle of Louis Roederer, Cristal Brut 2004, against the hull. The evening finished with an elaborate fireworks display.
Crystal's president and CEO, Edie Rodriguez said "Since joining Crystal just over two years ago, a personal goal of mine has been to see Crystal realize the next step in continuing to pioneer luxury travel and hospitality; and today I am seeing that dream fulfilled." The majority of passengers booked on the sold-out sailing are actually new to Crystal. The maiden voyage is a seven-night cruise around the Seychelles islands, followed by a two-night land program in Dubai, in time for New Year's Eve.
Crystal Esprit's inaugural season will feature itineraries in the Mediterranean and Adriatic Coast, Holy Land and Middle East, and the Seychelles and Indian Ocean. Complimentary cultural and adventure tours are available in port, as well as extra-fee, more boutique excursions.
The all-suite yacht will feature multiple dining venues (main restaurant, outdoor café, grill and a self-serve snack spot, as well as 24-hour room service), a couple of bars and an aft marina, with complimentary kayaks, jet skis, and fishing and snorkeling equipment.