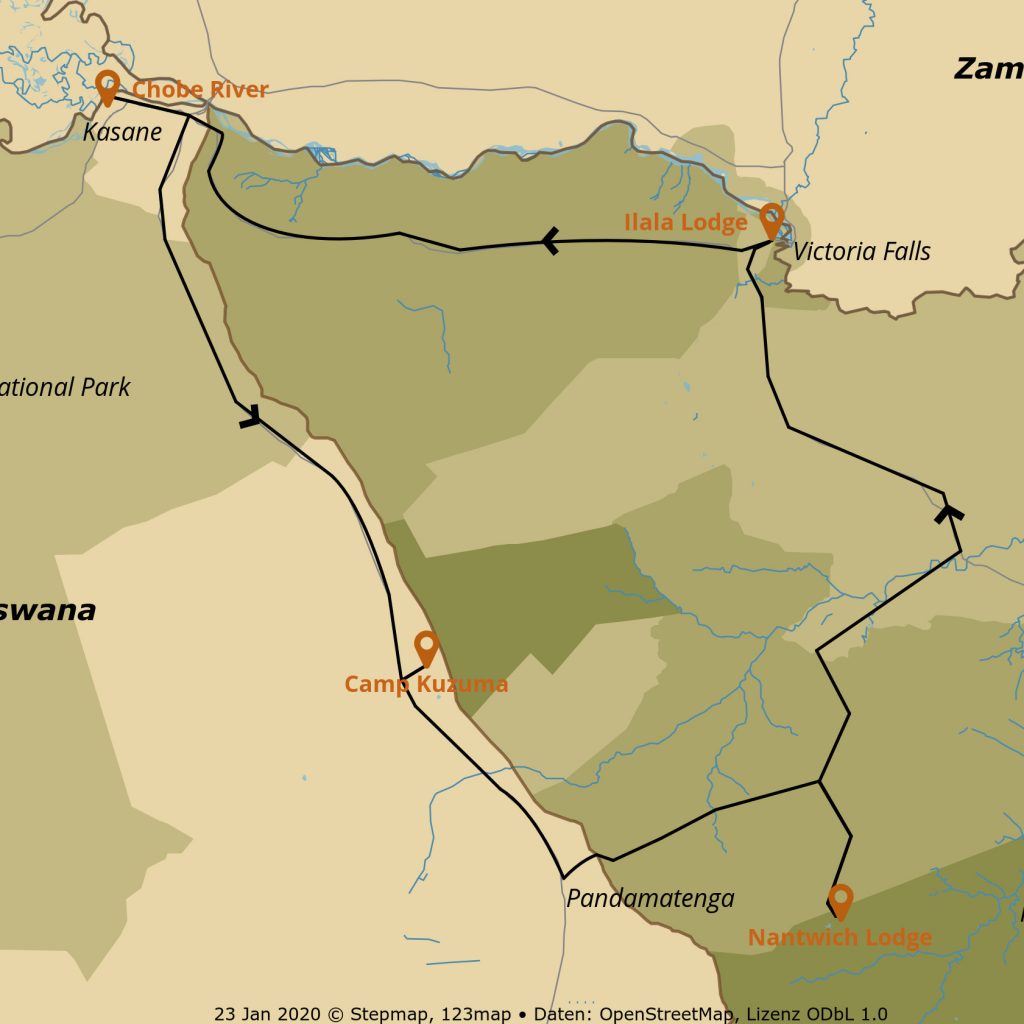 Innovative travel is at the heart of Hideaways. Safari specialists have designed an entirely new route which encompasses the best of Hideaways' Hwange and Chobe properties and experiences, celebrating connected travel on a fresh and immersive safari.
Starting and ending in Victoria Falls, Zimbabwe, the trip is comprised of properties carefully selected for their interactive experiences – from the elegant Ilala Lodge, to the luxury tents of Camp Kuzuma in Botswana, and the experiential style of Nantwich, Hwange. The route from Camp Kuzuma back into Zimbabwe passes through the Pandamatenga border, making this itinerary conveniently compact, with shorter transfer times.
Throughout the safari, guests will have access to activities that reflect the ideals of mindful and eco-friendly travel. In Victoria Falls, the traditional Zambezi Truth dhows await for an exclusive game viewing voyage. Camp Kuzuma offers the exclusive option of a hot air balloon excursion, taking in the phenomenon of the ancient elephant corridor below, while leaving no trace. And walking safaris at Nantwich ensure true immersion with wildlife encounters of an intimate nature in Hwange.
This carefully crafted combination is a fantastic way for guests to sample a variety of classic and innovative safari styles, as well as the diverse landscapes within the Hideaways portfolio.
Click here to view the complete itinerary.