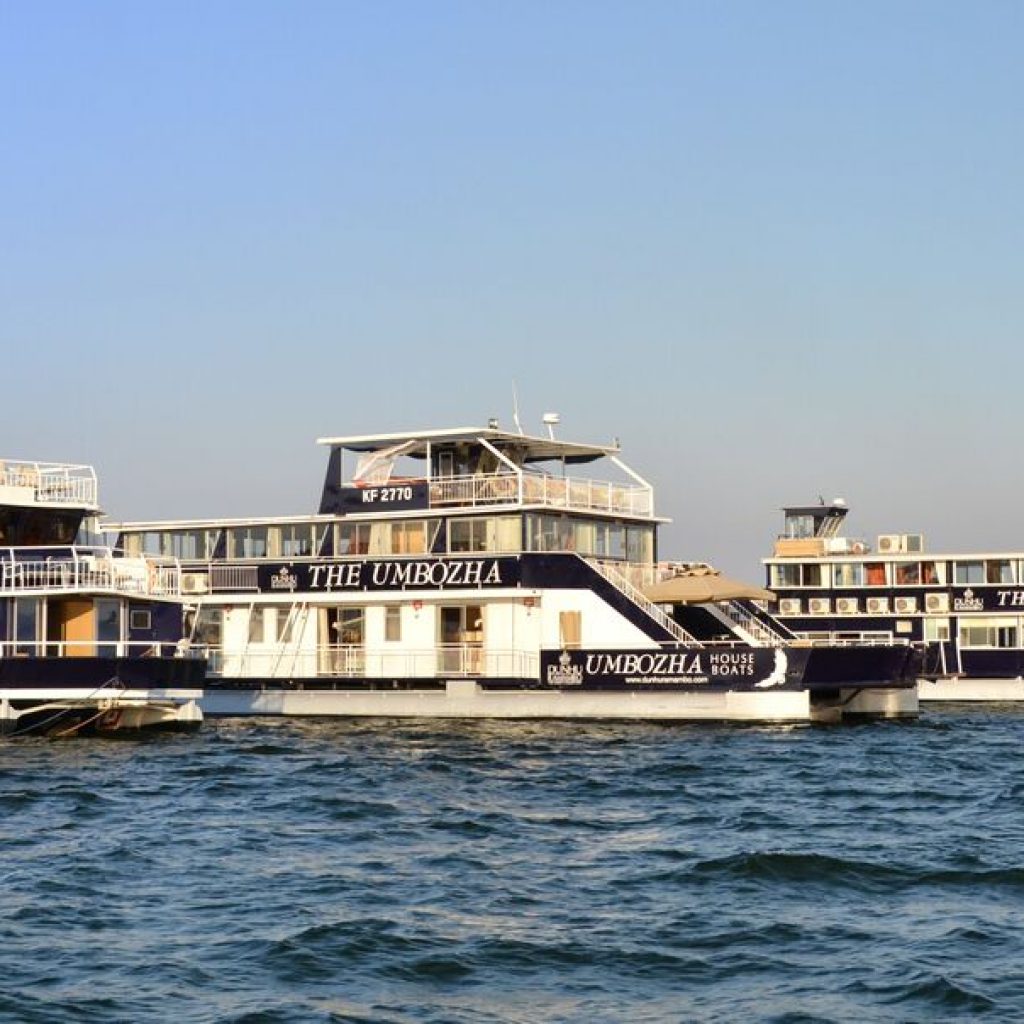 Under African Skies is excited to introduce Dunhu Ramambo to our portfolio. It is the premiere provider of luxury houseboats on Lake Kariba, Zimbabwe, offering scheduled departures from Binga (a few hours drive from Victoria Falls and Hwange)
Activities include: game viewing from tender boats, fishing, sundowner activities, or just luxuriating on the deck of your houseboat while the African
scenery passes by.
Only an hour away from Harare on the road to Bulawayo you'll find our lodges, thoughtfully designed with the natural surroundings on the doorstep. The wild environment and cosy atmosphere of the lodges provide a unique experience for anyone looking for a weekend retreat or a stop over. We also offer a number of memorable activities including elephant interaction, game drives and bush walks.
For more information on Dunhu Ramambo – The Chief's Collection please contact: ronnie@underafricanskies.net, andrew@underafricanskies.net
http://dunhuramambo.com