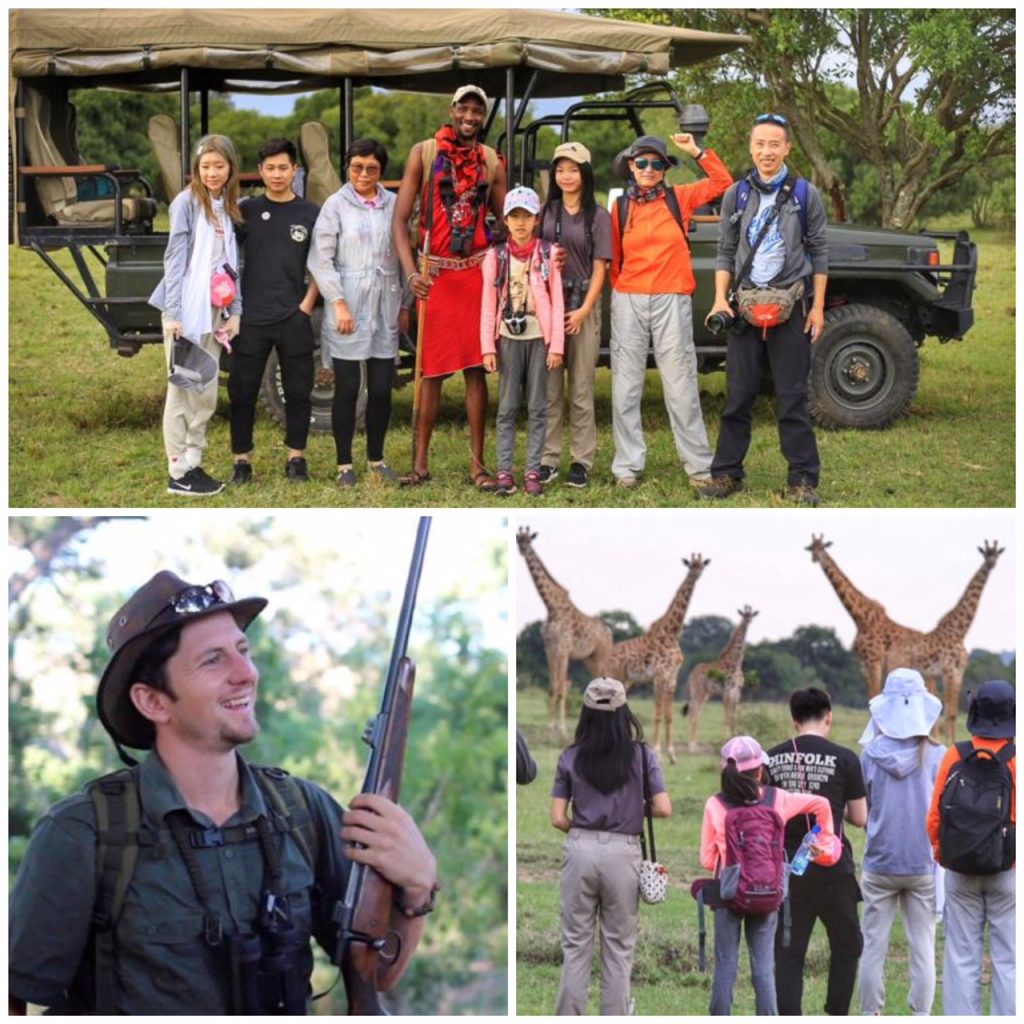 EcoTraining (ecotraining.co.za) instructor Andreas Fox recently shared his memories of a group from China that took part in the Masai Mara EcoQuest Course in Kenya.
Transported to Africa by Ye-Travel, the group of seven were lucky enough to see lions on every game drive for three consecutive days. They also sighted a leopard and its young cub and had a standoff with a snoozing herd of breeding buffalo that surrounded their safari vehicle while the group was off on a bush walk.
Andreas related how the group found some of the local food and water "strange" and he was equally amazed to discover that his visitors from Asia brought portable wi-fi transponders on their game drives so they could dispatch photos and social media posts directly from the bush.
However, his fondest memories were of the youngest child in the group switching back and forth between being the interpreter for his parents and a playful kid who painted her face like a leopard one day and a zebra the next. "It was very creative and enjoyable to see," says Andreas.