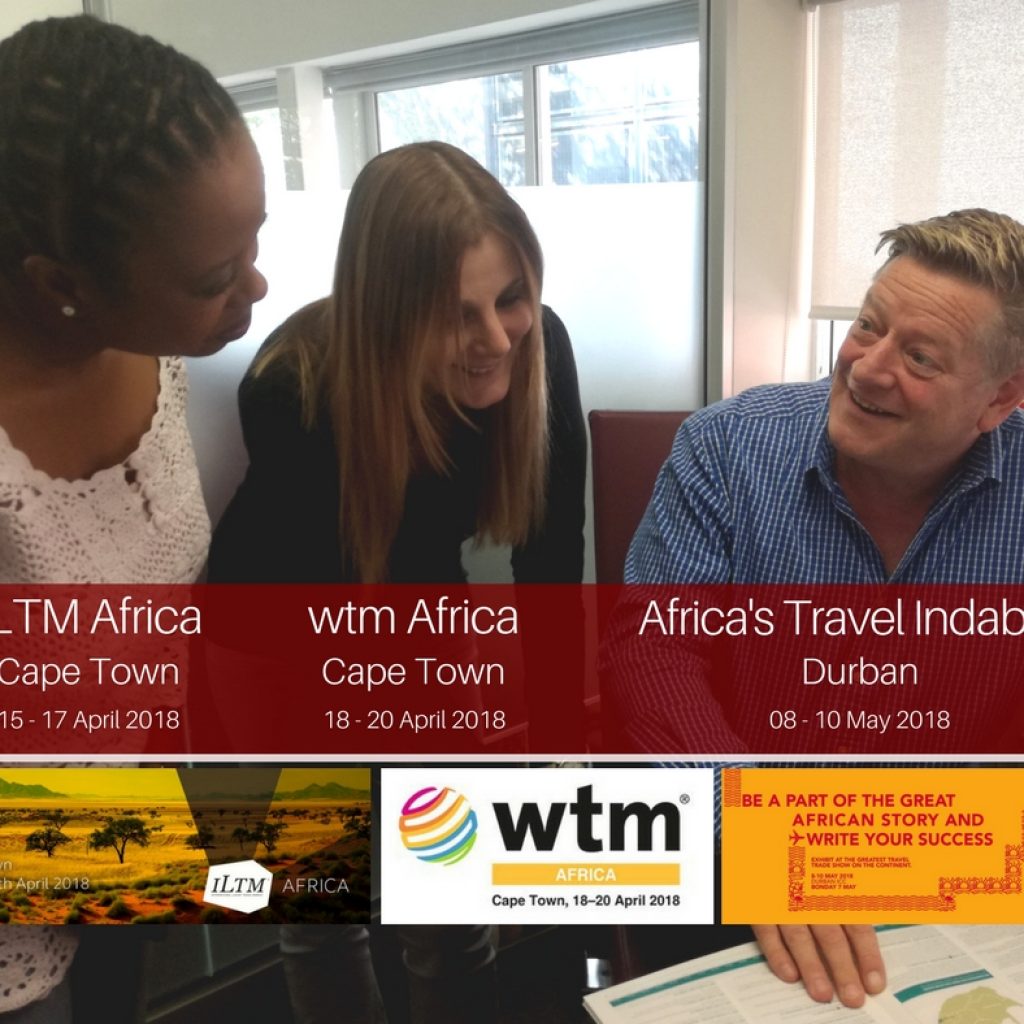 Springbok Atlas is excited about welcoming more visitors to the shores of Southern Africa in 2018 and meeting up with valued partners in travel at trade shows around the world.
In South Africa they will be at ILTM Africa (15 – 17 April 2018) and wtm Africa (18 – 20 April 2018) in Cape Town as well as Africa's Travel Indaba in Durban (08 – 10 May).
Contact glenn.mckeag@springbokatlas.com to set up an appointment.