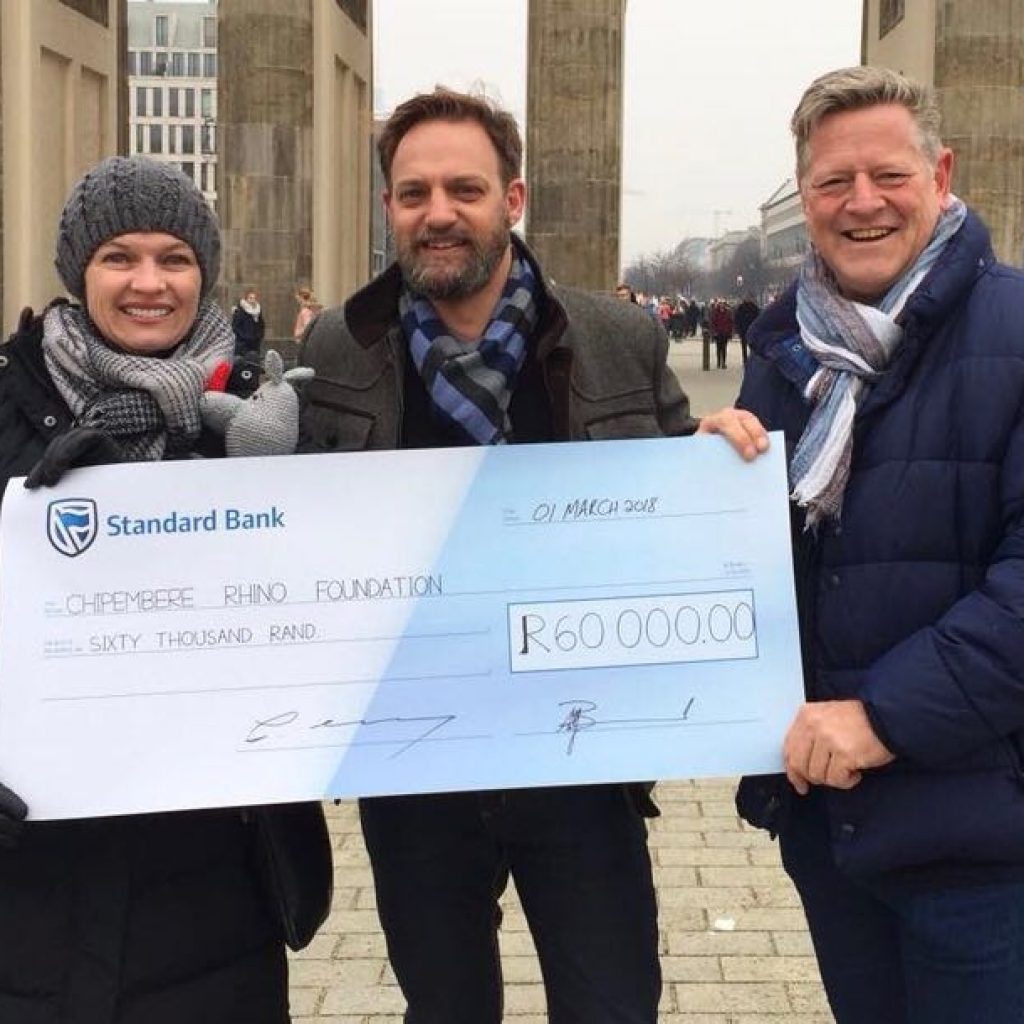 We particularly support the Chipembere Rhino Foundation in South Africa through The Rhino Ride initiative which encourages guests to make a voluntary contribution when traveling with us. We are thrilled to have had the opportunity to hand over a significant amount to this NGO run foundation in the Eastern Cape. This is in support of their anti-poaching and conservation efforts of these amazing mammals.
Our CEO, Glenn McKeag, and General Manager Sales, André Barnard Jnr, handed over a cheque to the value of R 60 000.00 to Chantelle Cook from Chipembere while in Germany at ITB Berlin 2018.
Thank you to each and every guest travelling with us who helped make this incredible contribution possible!