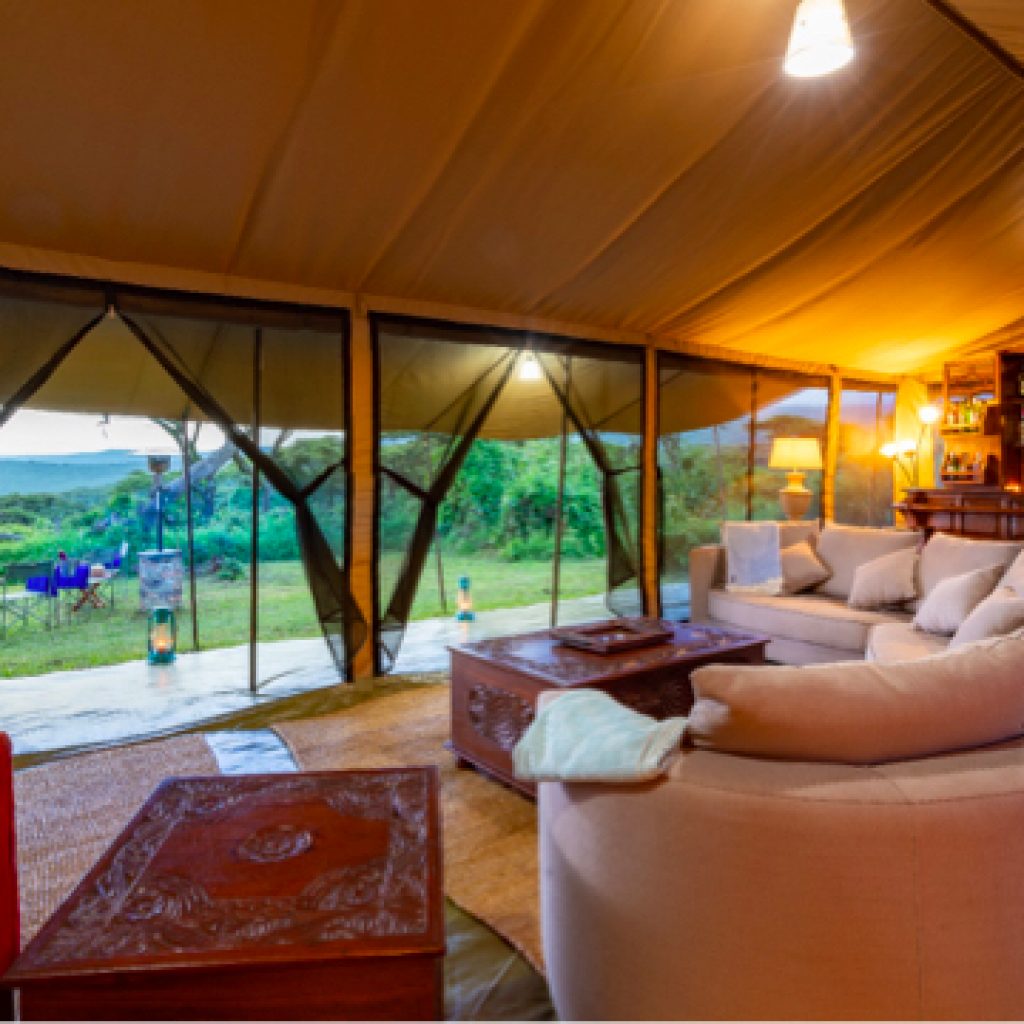 Lions Paw Camp has been upgraded in the last few months and now has Carbon monoxide detectors, new flight sheets (rooftops), a new interior design, gees heaters, solar power instead of the generator power and a new menu.
We offer now vegan, vegetarian, kosher gluten-free and a la carte menu.
The Lions Paw Camp is a part of Karibu Camps and Lodges. It is located on Lemala Rim inside of the crater area. This is one of a only few tented properties located in Ngorongoro Crater Area, carefully selected for its sense of privacy with nature, its panoramic views of the Crater Highlands and its proximity to the crater floor a mare 10 minutes. 
The LIONS PAW CAMP offers an authentic safari experience without sacrificing the luxuries of home, the camp has 9 ample size heated canvas tents with large sleeping quarters. One of tents is a family tend comprised of two separate bedrooms and shared bathroom.