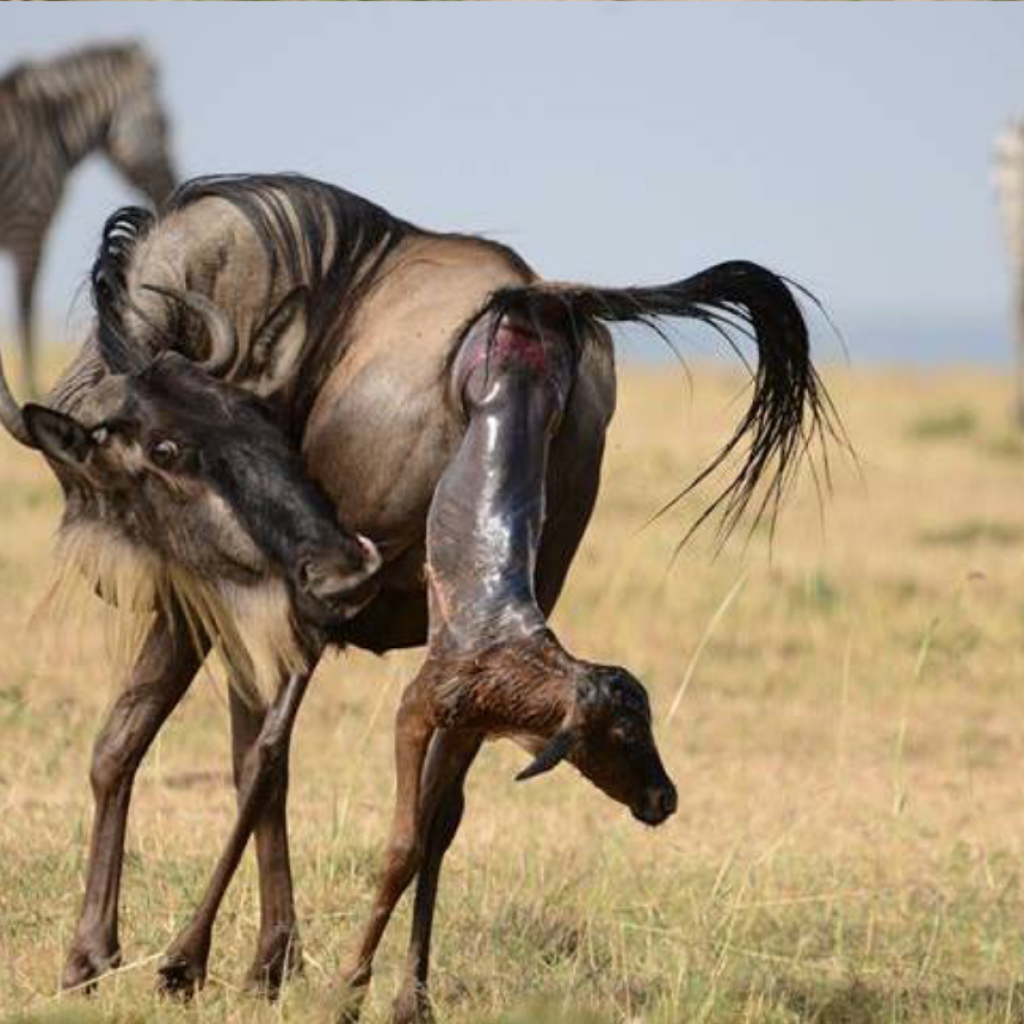 February/March  is calving season – a period when wildebeest, zebra, and other migratory animals give birth to their offspring.
Once the calves are born, the herds don't move much.
The chance of witnessing a wildebeest birth is high. Predator interaction is also very likely, as lion and leopard move into the region to prey on young and vulnerable calves.
Where to stay in February/March
The migration has been in and around Lakes Ndutu and Masek for the last 10 or 12 years. It might have varied by 10 or 20 kilometers, but without fail the wildebeest herds gather between Matiti Hill, Ndutu, Naabi Hill, the Goll kopjes to the east and Olduvai Gorge.
You can book your Ndutu accommodation at Karibu Camps and Lodges Woodlands camp and be sure that you will not miss seeing wildebeest calving!
During the calving season, this area is teaming with wildebeest as hundreds of thousands of pregnant females converge to give birth.
While most of the properties are compacted in a central location, Woodland's camps are slightly removed from the main tourist venue, allowing for more privacy without sacrificing access to this awe-inspiring event.
Our Ndutu location is allowing you to see life wildebeest and zebra calving.
Karibu, Karibu Camps, and Lodges for an unforgettable experience, we make your memories magical!
For information on the camps contact: ronnie@underafricanskies.net