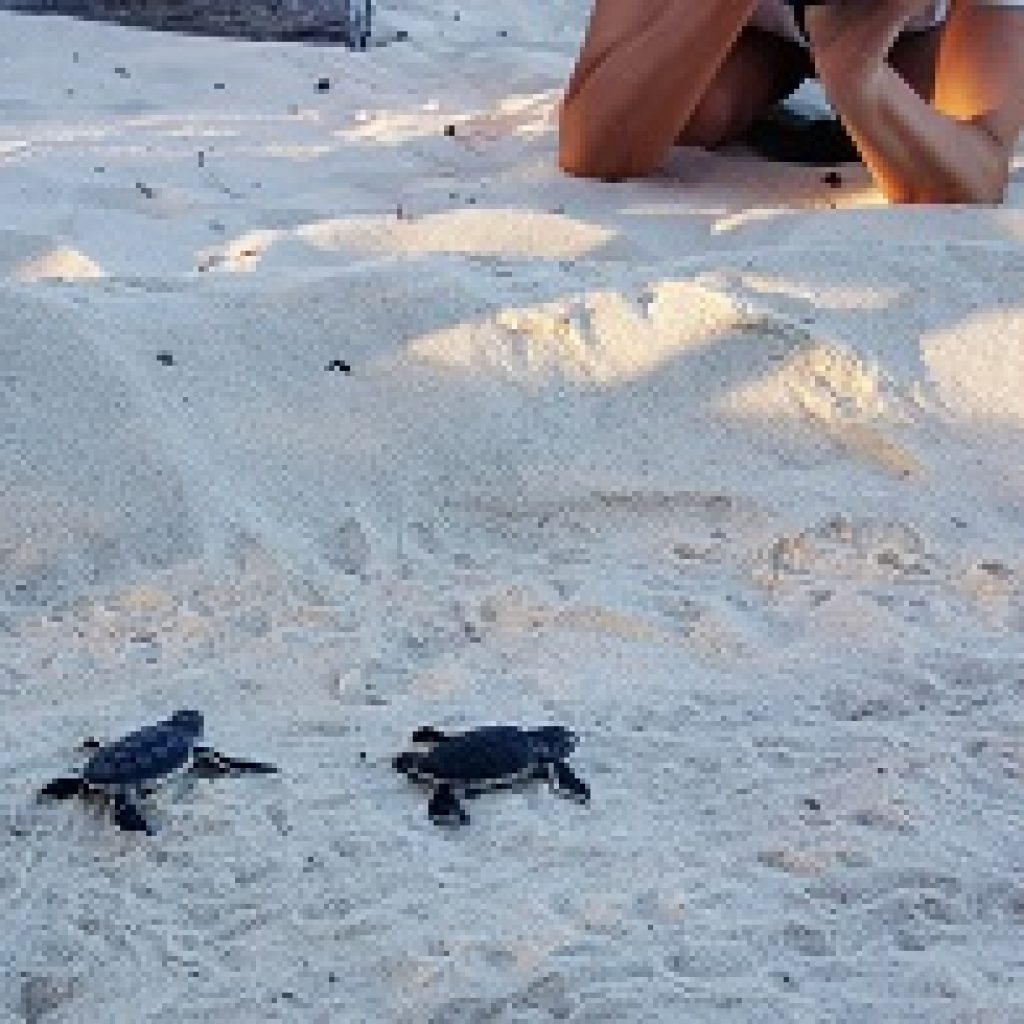 Elewana Afrochic works hand in hand with Diani Turtle watch to help the species thrive. We currently have four nests in our hatching grounds with a total of 398 eggs expected to hatch around Easter time.
Stay tuned for updates as we work to save these endangered species.
Come and stay with us at Elewana AfroChic Diani in April and you may witness the hatching of these very special baby turtles!!
Video of Green Turtle eggs carefully being buried in our hatchery
Diani Beach is a magical location of white sands, rustling palm trees, and warm Indian Ocean waters. Elewana AfroChic enjoys beach front ocean views and delicious sea breezes on a quieter, more secluded section of Diani Beach. Each en suite room is uniquely designed with coastal furniture and fabrics, and amenities to take care of your every need. The crystal clear fresh water pool laps up against the terrace where guests have the option of dining or relaxing with the view of the ocean across the pool and shaded garden. The hotel has earned itself a reputation for a "home away from home" atmosphere, excellent seafood and friendly service.
Voted as one of the top 25 beaches in the world in the Trip Advisor Traveller's Choice awards, Diani Beach is the ultimate holiday destination with a wide variety of activities and excursions on offer. A plethora of water sports from scuba to snorkelling; deep-sea fishing to sailing; day trips to Shimba Hills National Reserve and Mombasa City, are just a few of the many activities available. And of course there is always the favourite coastal pastime of relaxing and soaking up the sun. With such a variety of options, visitors to Diani have the ability to make their holiday what they want.