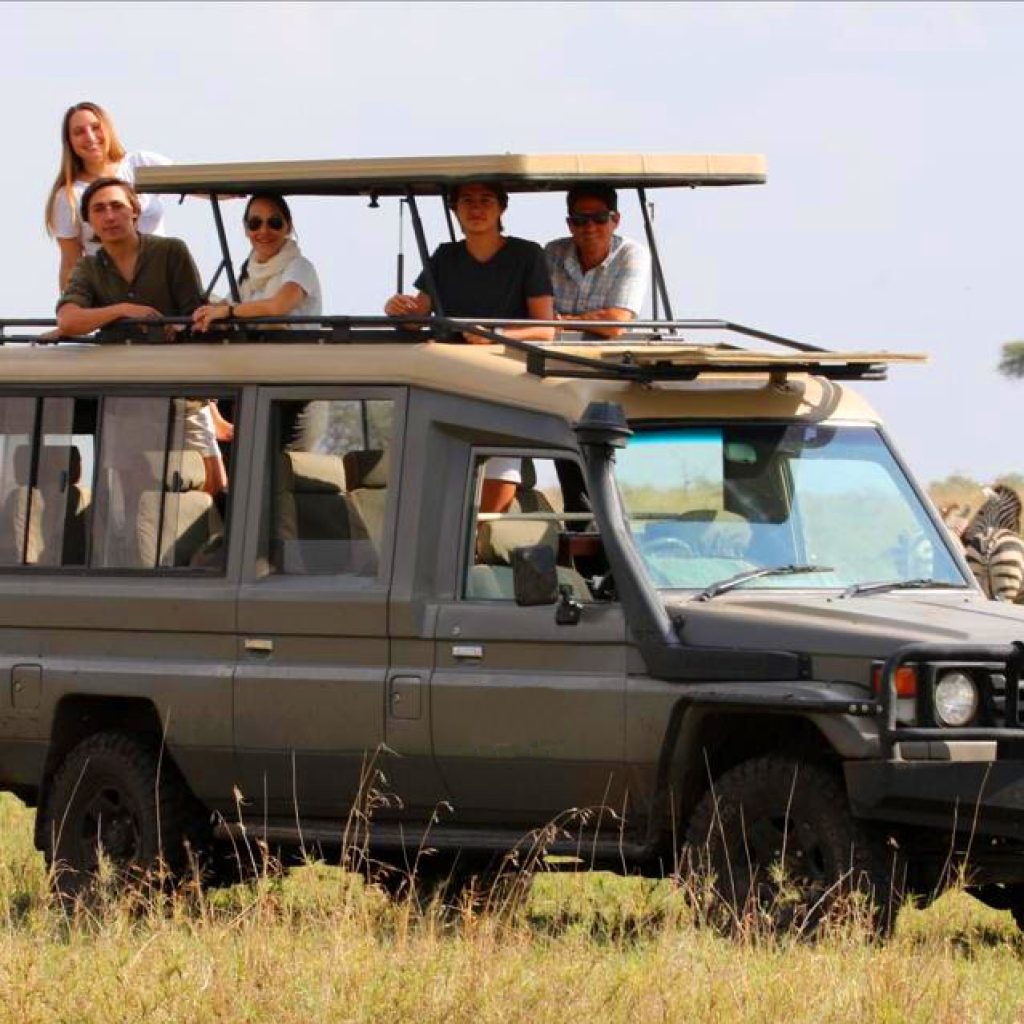 10 October 2019: For immediate release
At the forefront of luxury travel in East Africa, Destination Management Company, Grand Africa Safaris now offers agents access to their fleet of luxury safari vehicles. Based in Arusha, Tanzania, Grand Africa Safaris services the luxury travel industry with two bespoke vehicle offerings that cater to both mid and high-end tour operators. 
The fleet consists of five and seven-seater Land Cruisers which can be white-labeled for long-standing agents. This includes the branding of the wheel covers, the uniforms worn by the guides as well as the bespoke gift pack which guests receive on arrival.
The Standard Vehicle Offering includes all the comforts which clients would appreciate after a long journey to East Africa. Clients will be met at the airport on arrival and will be welcomed with a silver tray of refresher towels. Each traveler will be gifted with a luxury welcome pack which includes a personalized note and an authentic Maasai blanket. Agents can expect their branding to appear on the wheel covers of the vehicle, the uniform worn by the guides as well as the welcome packs. Air-con and charging points are a standard feature in all of the vehicles for the convenience of charging mobile devices and tablets before the start of their journey. Clients will be offered refreshments from the stocked fridge for the duration of their safari which includes mineral water and soft drinks. The Standard Vehicle Offering also includes 24-hour emergency assistance.   
Agents can also choose to upgrade their clients to The Luxury Vehicle Offering. The added benefit of this offering is a VIP meet and greet at the airport on arrival and additional amenities in the safari vehicles. Clients will have the convenience of a 4G wi-fi dongle and an iPad with an app whereby travelers can contact their tour operator directly for any queries. The Luxury Vehicle Offering also includes a luxury picnic set consisting of crystal glasses, crockery, and silverware, neatly packed in a wicker basket, as opposed to a disposable lunch box (included in the Standard Vehicle Offering). For the ultimate safari experience, the stocked fridge includes alcoholic beverages along with mineral water and soft drinks.
If you are interested to know more about the bespoke services offered to agents by Grand Africa Safaris, get in touch with Managing Director, Nicolette Anderson or Carla Agurto Thompson. 
Email: nicolette@gas.co.tz or carla@gas.co.tz
Telephone: