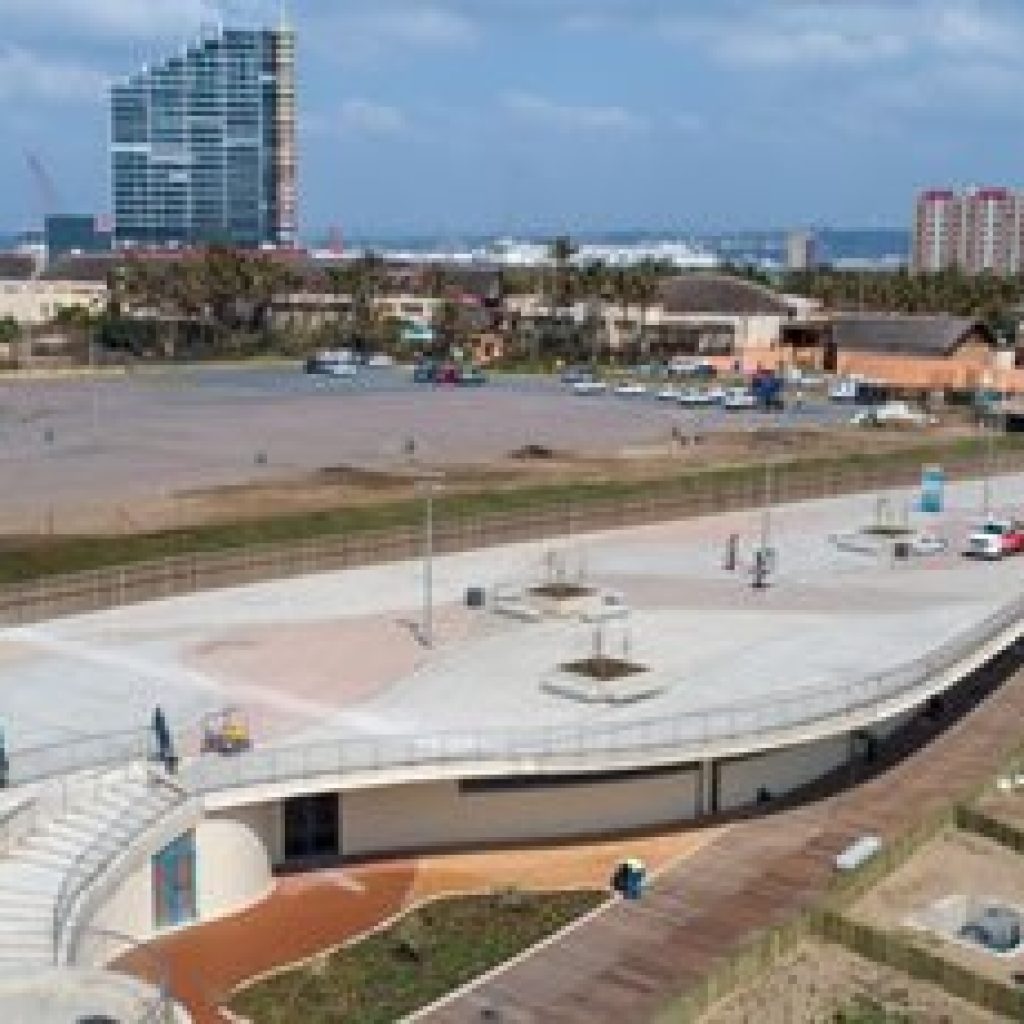 The longest beachfront promenade in Africa was officially opened on November 16 in Durban.
The 750m extension of the promenade has increased the promenade to over eight kilometres, from Blue Lagoon to the Durban Harbour mouth.
The promenade extension is wheelchair friendly and boasts a first aid room, undercover parking bays and a lifeguard tower, all located between the harbor mouth and uShaka Marine World.
Developments planned within this precinct include a 29-storey residential development, a hotel development and a retail mall with a combined estimated market value of R3,5 billion (€214 million). This is the first phase of the R35 billion (€21, billion) Point Waterfront Development.
Mxolisi Kuanda, Mayor of eThekwini Municipality, who officially opened the Promenade, stressed the importance of continuous investment, which will contribute to the international standing of Durban and transform this area into a tourism destination of choice. "The municipality's coastline has been enhanced and is gearing up to facilitate and attract billions in investments over the next 15 years in this precinct."
In an effort to maintain the standard of public spaces that are enjoyed by locals and visitors, Kuanda said the South African Police Service and the Metro Police had developed an integrated safety plan to ensure the safety of all tourists this festive season.
The Durban Beachfront Promenade project started in 2016, breaking ground in January 2018, and cost just under R400 million (€24 million).