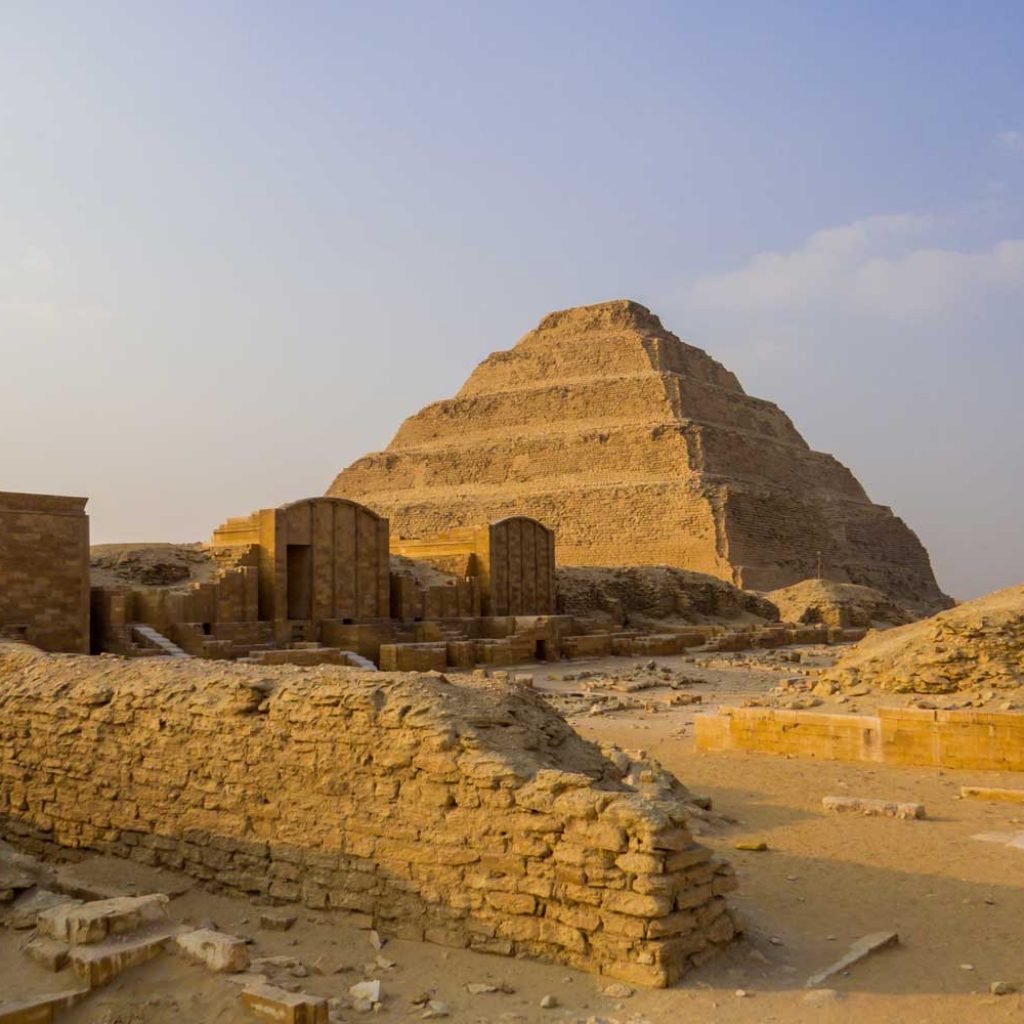 An ancient Egyptian pyramid that came very close to total collapse is finally open to the public again after a 14-year restoration, CNN reported.
The Step Pyramid of Djoser, built around 4,700 years ago, is Egypt's oldest stone monument — even older than the Great Pyramid of Giza (built around 2560 BCE), according to CNN. Believed to be designed by the ancient Egyptian architect Imhotep, according to Daily Mail, the pyramid has six stacked stone terraces that measure up to a staggering 207 feet tall and is part of the Saqqara funeral complex, a UNESCO World Heritage Site just outside Memphis.
This magnificent structure was build in honor of King Djoser during the Third Dynasty as his final resting place. According to Business Insider, Djoser's burial chamber and sarcophagus are located about 90 feet underground and the tall, stacked stones were considered a "stairway to heaven" for the king.
The original monument was damaged by an earthquake in 1992, which contributed to its near-collapse, according to Daily Mail. On Thursday, March 5, the pyramid was reopened after a lengthy restoration process.
The Egyptian government announced that it would close down the pyramid in order to renovate, hiring the British engineering firm Cintec, led by Peter James in 2006, Daily Mail reported. The restoration was briefly paused in 2011 during the revolution to overthrow then-President Hosni Mubarak, CNN reported. Overall, the project cost $6.6 million.
Although the pyramid was open only 14 years ago, King Djoser's burial chamber has actually been closed off since the 1930s, according to Daily Mail. The restoration not only included the burial chamber, but also some collapsed walls, ceilings, and corridors. New lighting was also added to the interior, CNN reported. According to Daily Mail, Cintec also employed an innovative "airbag-like" system in order to support the walls as restoration was happening.
"'We are working hard to build a new Egypt…and the restoration of our heritage is at the top of our priorities," said Prime Minister Mostafa Madbouli in a statement, Daily Mail reported.