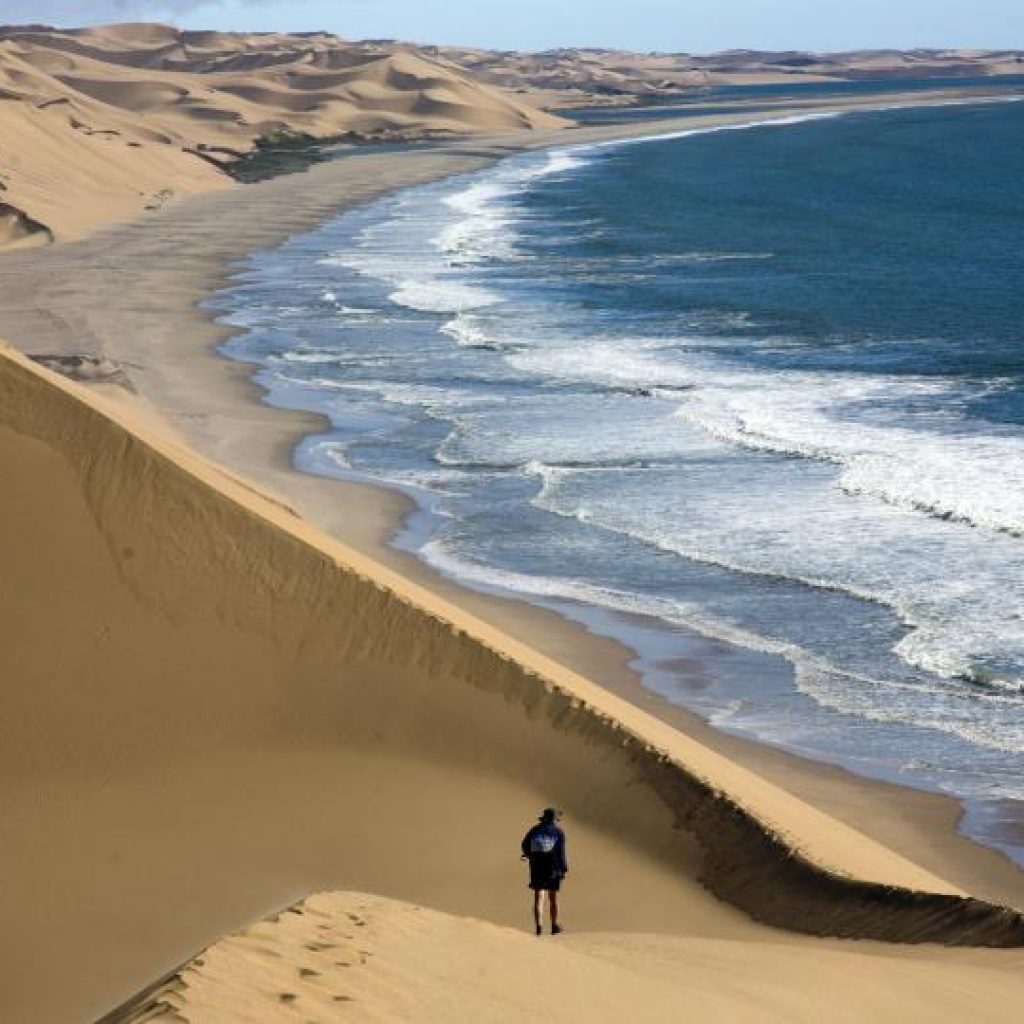 International interest for Namibia is growing with promise for the early months of 2021.
"We have surprisingly had a lot of interest for what is typically our low season, in February, March and April," said MD of Natural Selection Namibia, Ally Karaerua.
He told Tourism Update that should the tourism situation in the country remain positive, Natural Selection was looking forward to welcoming a number of inbound tourists from source markets including the UK, Austria, Switzerland and Germany.
"There has been an increase in interest, but I suspect around the Northern hemisphere's summer we will see more tourists arriving," said MD and Co-founder of Wild Wings Safaris, Onne Vegter.
Vegter also said that tourism products like those in Namibia offered exactly what he thought people would be looking for post-COVID. "The wide-open spaces, the fresh air… It's the complete opposite of the cities that people have been cooped up in."
Vegter added that, while there was a risk that travellers tested positive at any point in their travels, he considered it highly unlikely.
"Everyone you're with has had to have tested negative and will be tested again at some point during the travels." He added that health and safety protocols in the tourism industry were robust and broadly enforced.
What travellers need to know
Current regulations in Namibia require all arriving travellers to present a negative COVID-19 PCR test no older than 72 hours. Children under five years are exempt.
Travellers arriving with a test older than 72 hours will be placed in quarantine and tested on the same day at own cost. If results are negative they will be released; if positive, they will be isolated at their own cost according to Namibia's isolation protocols.
According to Vegter, navigating travel between Namibia and the neighbouring countries was only challenging in terms of the required PCR testing. "It's difficult to know where to get the testing done, working that into your itinerary and planning around the wait for results."
Pathcare testing facilities are located in Windhoek, Lüderitz, Ongwediva, Otjiwarongo, Swakopmund, Tsumeb and Walvis Bay and results take between 24 and 48 hours.
There has been a rising trend across Southern Africa of lodges and hotels offering guests COVID testing on-site, and Namibian lodges are also increasing their health-care operations.
Karaerua said while Natural Selection in Namibia had not introduced on-site testing, there were tests easily available across the country. "Many of our guests are fly-in, which makes it easier. As they travel from place to place, we can stop over, for example, in Swakopmund for guests to be tested, and as they keep travelling their results will be sent forward and will be waiting for them in Windhoek before they depart.
"I think when it comes to testing in Namibia, our resources are already limited and so introducing it at the lodges is difficult," he added.
In the event that travellers contract the virus while in Namibia, guests at any properties in Namibia's Gondwana Collection are offered a full medical support package, provided in partnership with OSH-Med International.