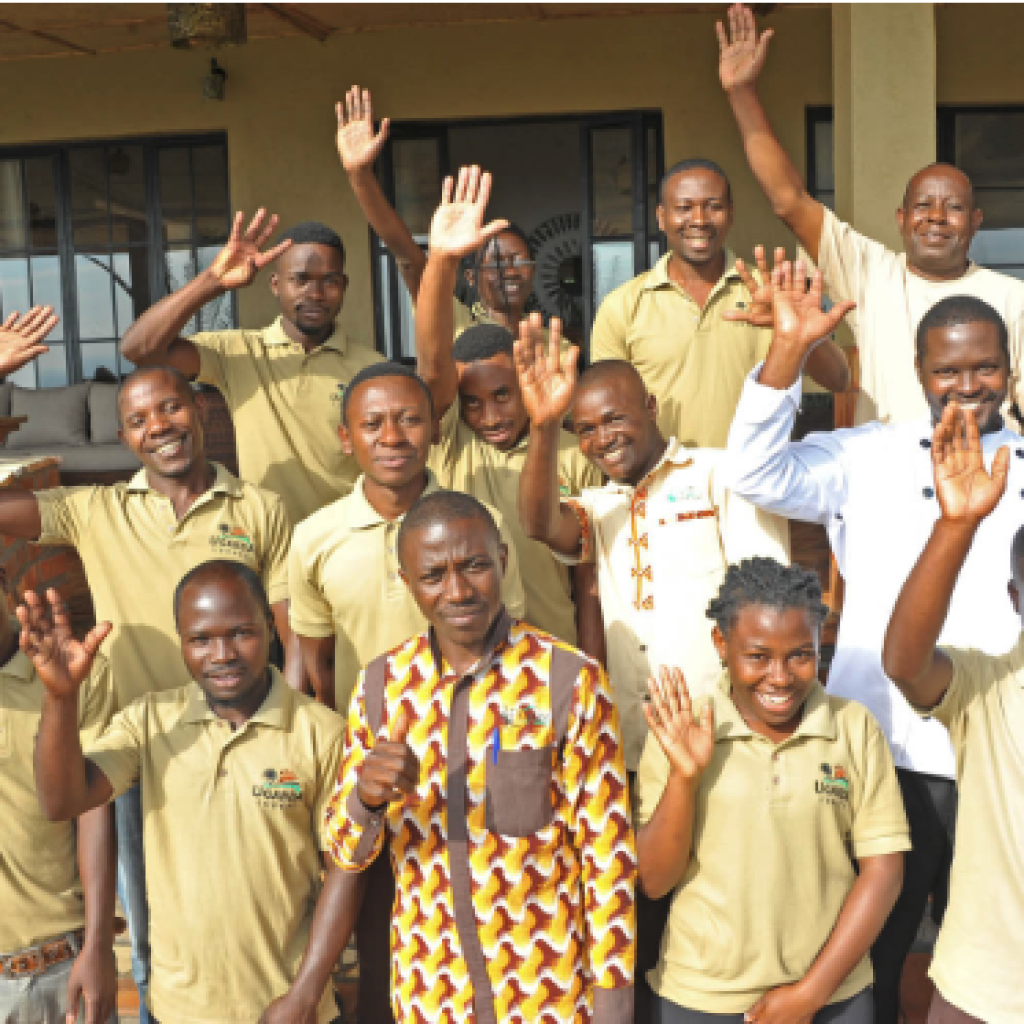 In celebration of its 20th anniversary, leading Uganda tour company, Great Lakes Safaris launches a new charitable arm of the business, Great Lakes Safaris Foundation, to provide community support and conservation of wildlife. And an exciting new 20 night immersive 'Ultimate Uganda' tour taking in the best the country has to offer.
The Great Lakes Safaris Foundation (GLSF) was set up by founder Amos Wekesa, a born and bred Ugandan, and his wife Amy with the purpose of helping and inspiring Ugandans living close to wildlife areas to better their lives through tourism. The foundation will partner with these local communities to support programs that focus on education, conservation, and community empowerment.
"By directly linking with tourism, we hope to encourage communities to learn to positively value wildlife and nature as resources for improving their own wellbeing and achieve long term conservation in the process," said Wekesa.
The foundation will be funded through a conservation and community levy on safaris and through bed night contributions from Great Lakes owned lodges in Kibale, Budongo Forest in Murchison Falls National Park and Elephant Plains Lodge in Queen Elizabeth national park. "We intend to assess and identify the needs, skills and resources required and work side by side with the communities to help them improve their livelihood." Said Amy Wekesa
Great Lakes safaris operate tours around Uganda and Rwanda, but Uganda is where their business first started in 2001. CEO and Founder Amos Wekesa discovered his passion after leaving college with a certificate in tourism and after early jobs in tourism offices he became a guide in 1999 and quickly realised his dream of starting his own company offering authentic safaris that comfortably   venture off the trodden path following in the footsteps of our past explorers.
The Anniversary Special Safari provides an immersive Uganda experience over 20 nights across 5 National Parks. It includes an incredible trek to see the famous mountain gorillas of Bwindi, a chimpanzee tracking experience in the rainforest, a trip to the mighty Murchison Falls on the river Nile, game drives across the savannah to see lion, buffalo and giraffe, an exhilarating boat cruise spotting hippo, crocodile, and elephant, and some of the most friendly and hospitable people you will find in Africa. The tour will also involve a unique opportunity to understand and experience the importance of conservation and the communities living in vulnerable wildlife areas.
Sophie Nansubuga, Tour Sales Manager said "We are excited to offer this all-encompassing Uganda safari to our clients. It really does offer the best of Uganda, along with passionate and knowledgeable guides who love their country and delight in sharing it with the rest of the world."
In additional celebrations the company will be implementing a tree planting program for guests, a celebration for staff and hosting a mini expo with their partners from across UK, Europe, and Americas when international travel resumes.
For more information on the 20 Night Anniversary Special Safari click here
FOR FURTHER INFORMATION, PLEASE CONTACT:
Adele Cutler, Great Lakes safaris
adele@greatlakessafaris.com
T: +44 (0) 7976 578988
www.greatlakessafaris.com