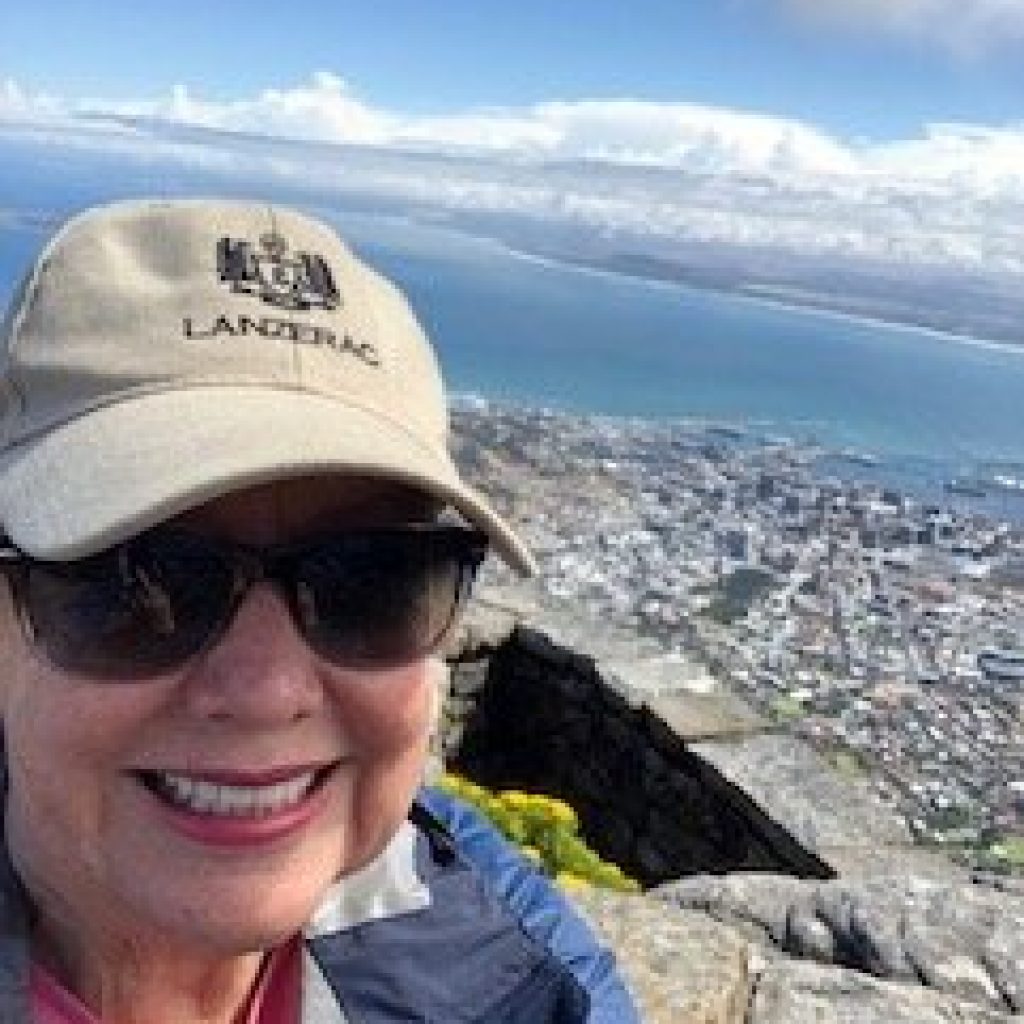 Cheryle Velsor, previously with South African Airways Vacations, joins Alluring Africa and brings with her more than 42 years of travel industry experience to become their Travel Trade Relations Manager, a dedicated resource to the travel advisor community.
Starting out as a "front line" travel agent, Cheryle owned a successful travel agency, before moving on to the tour operator side of the industry. Her first trip to Africa was over 20 years ago, and little did she know, it would become the rest of her career. She enjoys sharing her knowledge of this part of the world while creating memorable and unique experiences for travel agents and making them look like a 'star' to their clients.
"I've known Sunit Sanghrajka, founder of Alluring Africa, for a long time. The company culture, work ethic, and commitment to customer care were a natural draw for me. I've got a lot of knowledge and experience that I hope to impart on their agents and build that strong channel for them," said Cheryle Velsor. "What I love about AA is that everything is ultra-personalized, and nothing is off the shelf. It's one of a kind, every time." 
"Our company has been growing, and the demand for travel advisors will be even more critical with the fluid travel situation. Africa is not a place you can book online as it's wildly diverse, and we find that personal attention and listening provides insight to the perfect itinerary for the first time to Africa, and the many that follow. Once you get a taste of the continent, it always brings them back with plenty more countries to visit. We want to be that life-long travel partner," said Sunit Sanghrajka, founder of Alluring Africa.
Alluring Africa wants to signal to the agent community that there will be a resident travel agent care professional who really gets it and strive to be their 'go-to' supplier with the following benefits:
Your dedicated Africa expert: Our team won't rest until your clients are completely satisfied. We've met or exceeded 99% of our client expectations, proving we're your partner for the long run. Allow us to join in on a conference call with your client to assist you in presenting the proposals in the best way possible. We can be as involved as much or as little as you need us to be.
Advisor + client relationships are always protected and respected.
Industry connections: Our founder Sunit also founded Safari Pros; an alliance of North America's leading African travel experts dedicated to mastering the art of sustainable African travel.
White-labeled itineraries: We can customize itineraries with your branding and contact details. View a sample itinerary.
Educational Trips: Gain access to our exclusive educational opportunities.
Why Alluring Africa? The company has deep roots in Africa. Our founder Sunit was born and raised in Africa, growing up in a family that started one of the first photographic safari companies in Kenya. Additionally, the outfitter has been recognized by both Travel+Leisure and Conde Nast Traveler discerning editors, so you always know you're in good hands.
Cheryle added, "I never get tired of sharing my knowledge and passion for Africa. Playing a part in a guest's trip of a lifetime provides much joy and personal satisfaction. I want to continue to share that same feeling with my fellow travel agent colleagues."
To connect with Cheryle and learn more, visit the dedicated page to Alluring Agents and opt-in to tailored news for travel advisors: Alluring Africa Portal and connect with them on Instagram, Facebook, and Pinterest for client inspiration.
Cheryle can be reached at Cheryle@alluringafrica.com and +1 321-622-9380.