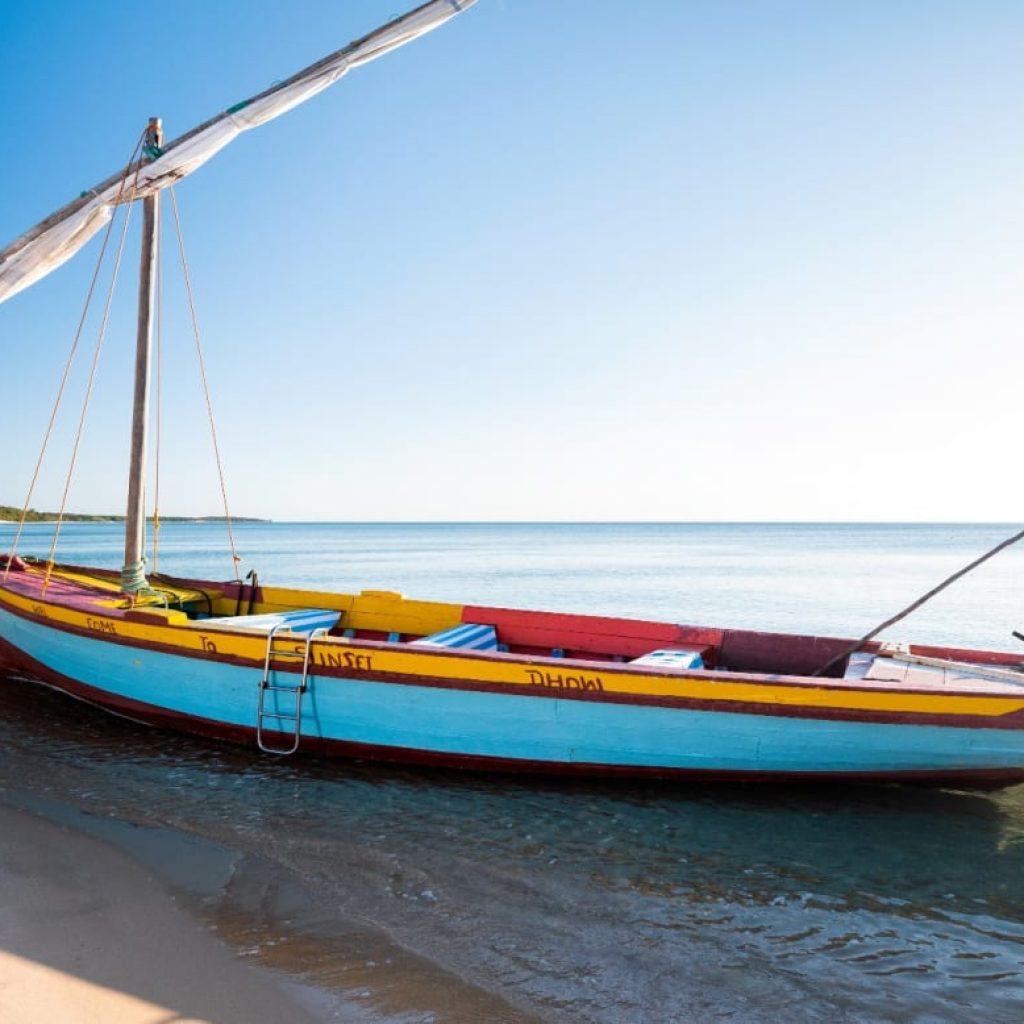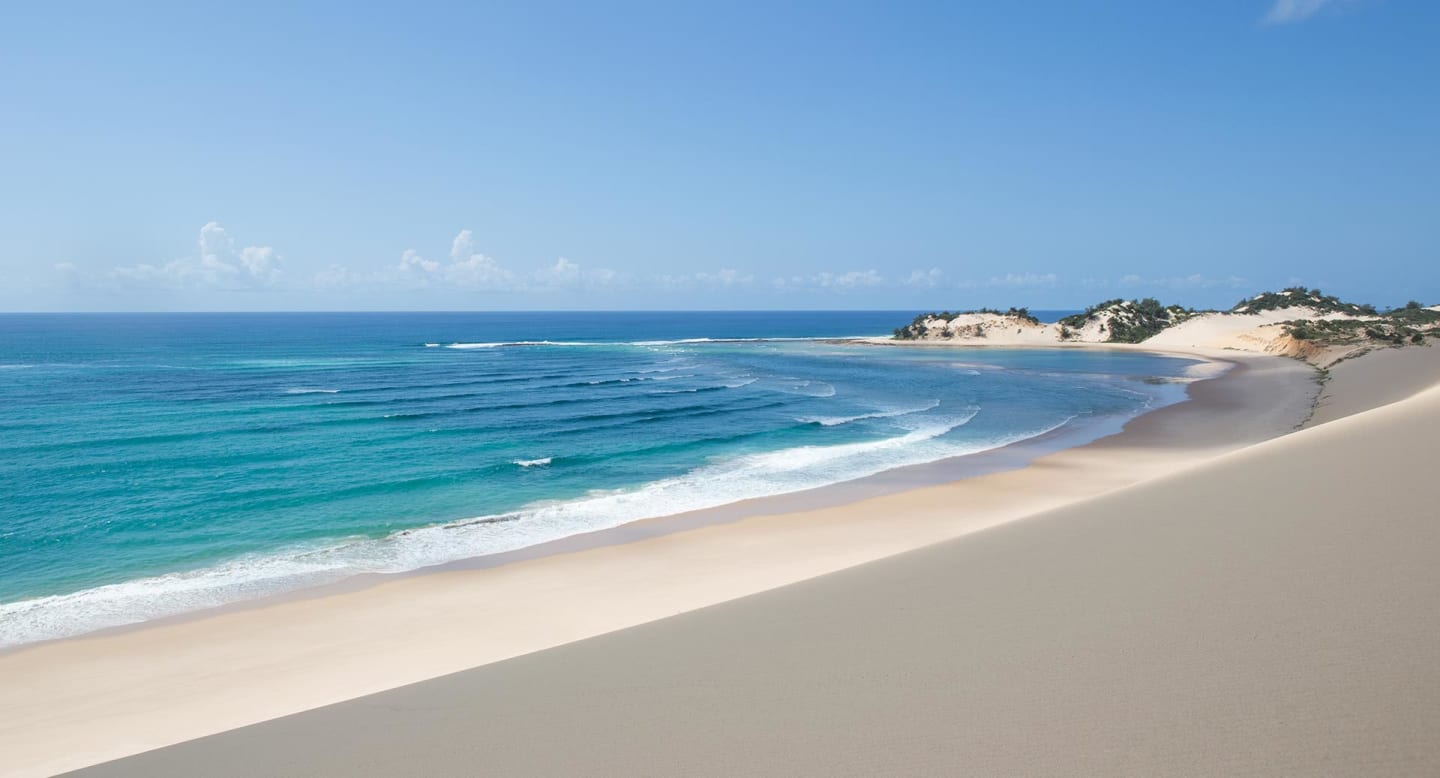 Whether it's exploring the coastal dunes or diving the offshore waters, Anantara Bazaruto Island Resort can tune you into the wild side of Mozambique's paradise isle on the Indian Ocean.
Located in an archipelago of the same name on the southern Mozambique coast, the resort is all about getting back to nature — within easy reach of gourmet cuisine, spa treatments and ultra-comfy rooms.
Whale watching is all the rage between July and September when humpbacks migrate through the Mozambique Channel on the island's eastern shore.
Catch-and-release marlin fishing is best between September and December. The archipelago is also known as the spot where world-record-sized brassy trevally and blacktip trevally were landed by anglers.
Massive sand dunes tower above much of the west coast, some of them reaching 100 meters (300 feet) in height. Just four km (2.4 miles) from the resort, the dunes are ideal for sand boarding, sunset cocktails or horseback riding along the shore.
Anantara Bazaruto Island can also organize scuba diving and snorkeling in the open ocean or channel that separates the archipelago from mainland Mozambique. Meanwhile, guests can cruise the island's 35-km (21-mile) coast in a traditional dhow sailing craft piloted by a veteran local skipper.
Besides typical deep-sea denizens, the Bazaruto Archipelago is also home to East Africa's largest dugong population Around 300 of the lovable marine mammals are protected within the confines of Mozambique's first and oldest marine national park.