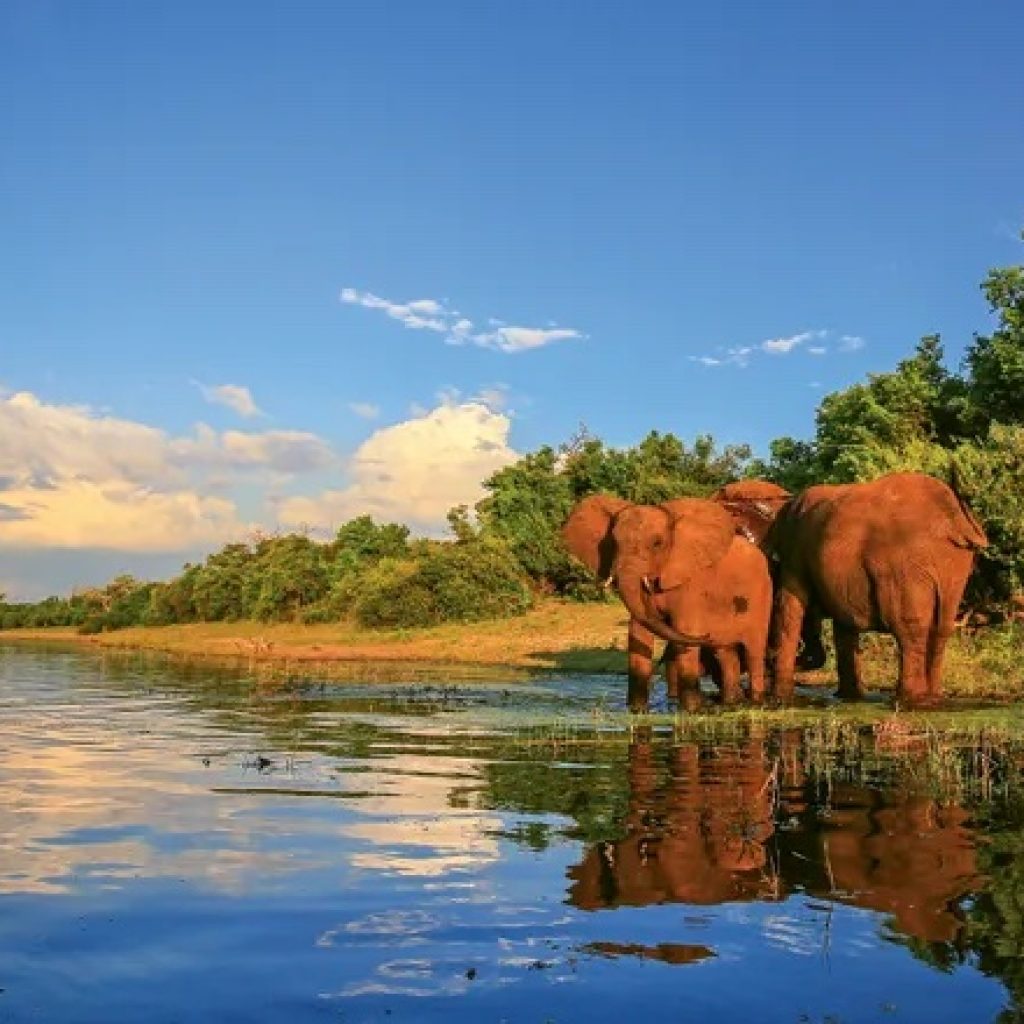 It's only February, but 2022 is promising to be a great year for tourism to Southern Africa. Admittedly, it got off to a bit of a rocky start with the omicron variant still fresh on everyone's minds. But — dare I say it? — things finally seem to have turned a corner: there are new flights from the U.S., a massive surge in interest from American travelers and exciting trade shows on the horizon.
Arguably the best news for South Africa in 2022 so far has been that both United and Delta are planning to introduce new flights between South Africa and the U.S.
Starting June 5, United plans to offer three flights per week, year-round, between Newark and Cape Town. The new schedule means that more than 85 U.S. cities — including places like Chicago, Houston, Washington DC, and Los Angeles — will conveniently connect to South Africa.
"United's direct flights from New York/Newark cut the usual travel time to Cape Town by more than five hours, giving visitors extra time to enjoy the beauty and majesty of South Africa," said Patrick Quayle, United's senior vice president of international network planning and alliances.
The South African travel and tourism industry welcomed the news of a new airlift with much excitement. "This announcement provides much-needed relief to the tourism and hospitality sector in the Western Cape and will support economic recovery in the province," said Wrenelle Stander, CEO of Wesgro.
Robert More, CEO of the More Family Collection, reacted by saying: "The U.S. is a key partner of ours and even more so as we look to rebuild our business and our industry. We applaud United for backing South Africa and being a key player in its recovery, which we know will deliver returns for them and their travelers."
Murray Gardiner, owner and director of Giltedge Travel, also expressed  his delight.
"Having just landed at Newark International Airport flying on United nonstop service from South Africa, I was excited to hear they are going to continue their Cape Town schedule year-round," Gardiner said. "Cape Town is an important hub for the U.S. market, as most clients start their African safari in the Mother City.  They also travel over their summer holidays, so the nonstop service over this period can only help to increase inbound tourism to South Africa."
Delta looks to add service
On Feb. 17, Delta also applied to the U.S. Department of Transportation for the rights to operate a direct service between Atlanta and Cape Town. The airline plans to operate three flights a week year-round from November onwards.
Jimmy Eichelgruen, Delta's director of sales for Africa, Middle East and India, was quoted in the South African media publication Travel News as saying: "We are seeing positive demand for these flights, showing the popularity of travel between South Africa and the U.S. We hope to receive approval to operate a nonstop Delta service on this important route."
But, as exciting as 2022 is shaping up to be, it appears the real comeback will be in 2023, according to tour operators I've spoken with.
"2023 is going to be a bumper year for Africa," said Sherwin Banda, president of African Travel. "People are booking much more in advance. They are not just thinking of the next travel destination; they are looking at what we like to refer to as their 10-year travel journey."
Banda said he is seeing demand for 2023 at a level never seen before. "People have become exhausted by all the changes. So, to mitigate risk, they start thinking now about 2023, when they figure that everything will be resolved and 'back to normal,'" he said.
Trade shows are back
The return of in-person travel trade shows is another good sign for the future. We Are Africa is going ahead with plans for an in-person event May 17 to 20.
But first up is Africa Travel Week, including WTM Africa and the International Luxury Travel Market Africa (ILTMA), which is scheduled for April 11 to 13 in Cape Town. Registration portals for buyers, exhibitors, trade visitors and media delegates all opened in the past few weeks. For those buyers who may be unable to travel to Cape Town, Africa Travel Week has created a digital event that will run on April 4 and 5.
"We are excited to once again bump elbows and connect in person with travel buyers, exhibitors, press and travel trade visitors. We look forward to working together to reignite inbound and outbound travel on the continent," said  Megan Oberholzer, portfolio director for travel, tourism and creative industries at RX Africa.