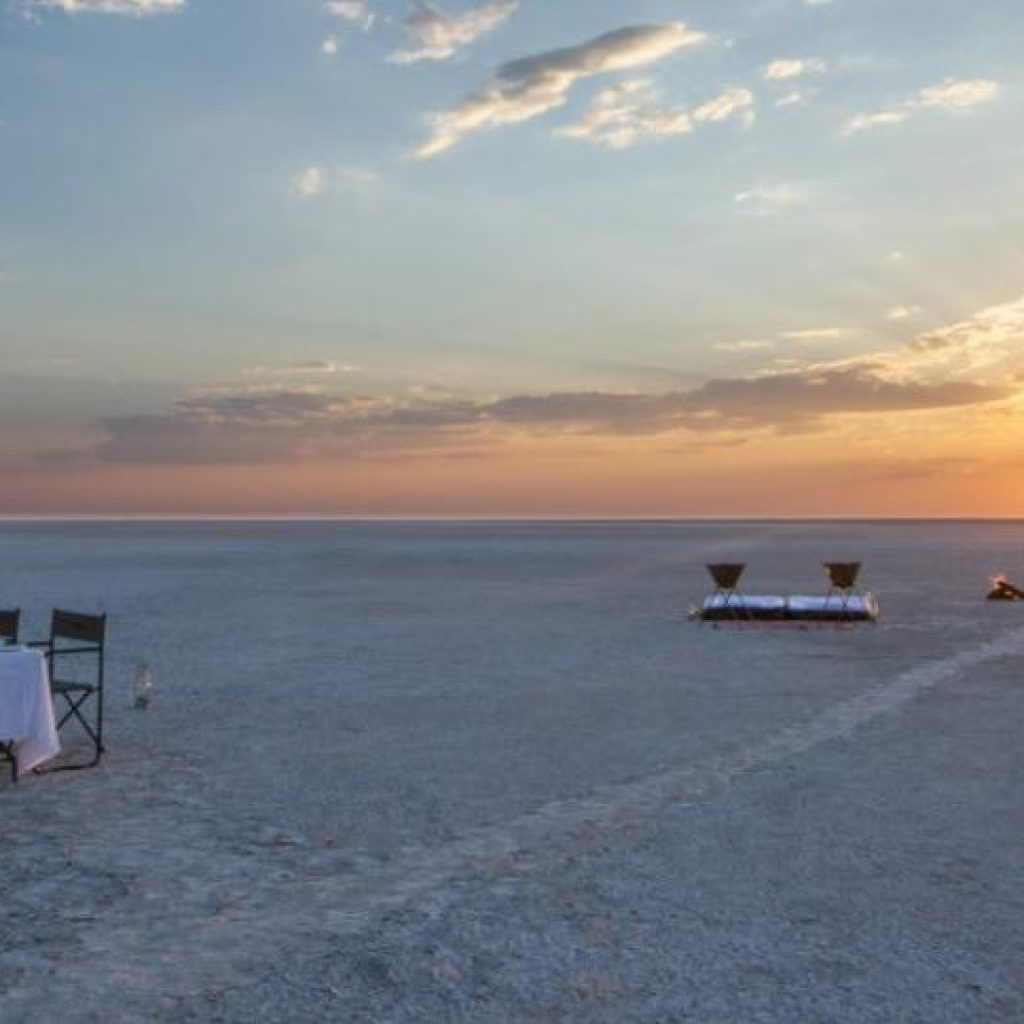 Desert & Delta Safaris has unveiled a new Makgadikgadi helicopter experience. The two-hour excursion can be booked from Leroo La Tau lodge or as an extension from the sleep-out option.
The scenic flights include a visit to the Kubu Island and a chance to touch down and explore this mystical place made up of Gondwanaland rocks, huge baobab trees and ancient remnants from civilizations gone by. The experience is available for booking annually between June 15 and October 31 and requires a minimum three-night stay at Leroo La Tau lodge.
Excursions operate between June and October when the dry season transforms the lakes and wetlands into a shimmering landscape of pristine white salt.
Flights are also available to access the Sua Pans flamingo colonies from February to July (depending on the rains). Desert & Delta Safaris offers an immersive nature experience in the heart of Botswana's landscapes.