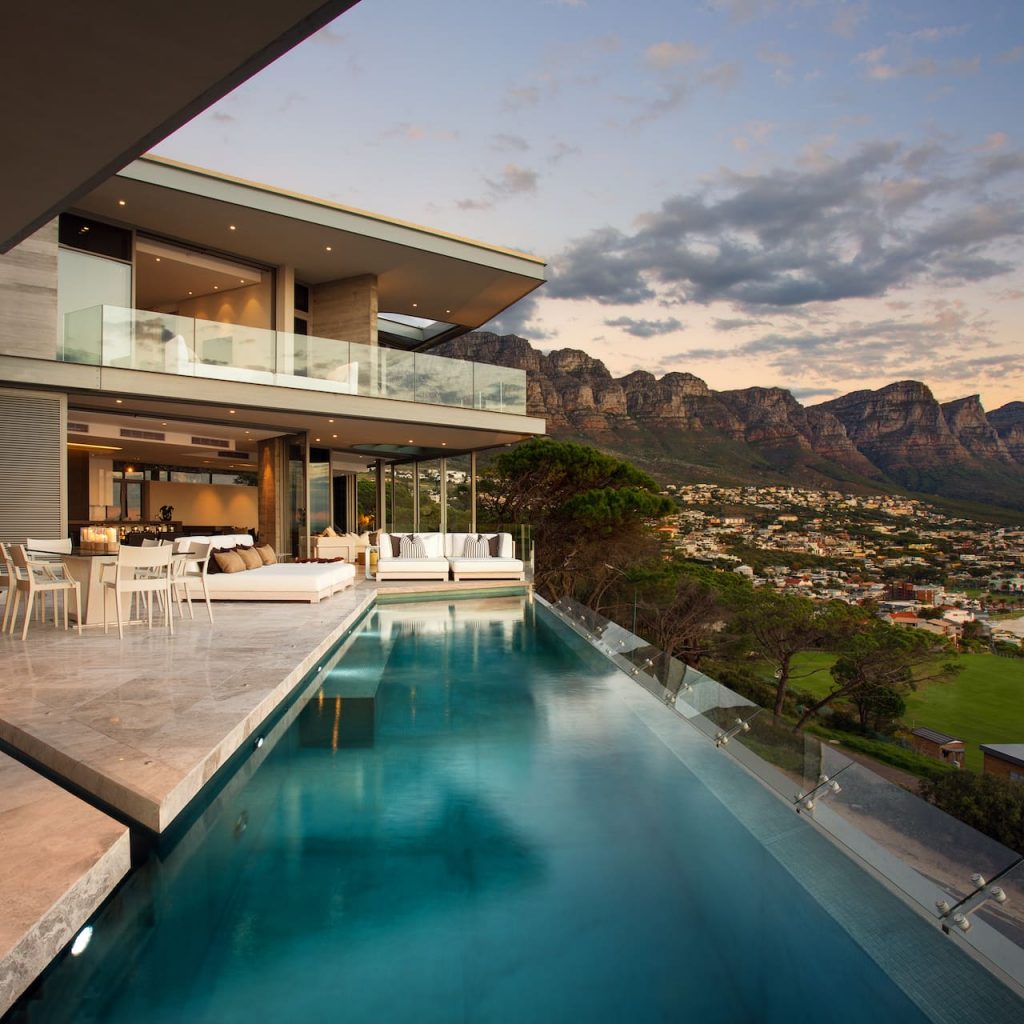 In Residence is excited to become an APTA member, and to now have dedicated representation in North America so that your questions can be answered easily in real time. As of July 1, Brooke Berlin will be overseeing all North American industry relationships for In Residence.
So many more families and groups of friends are traveling together on safari and looking for an experience where they can be in a villa or home. In Residence is the perfect way to offer that same experience while in Cape Town and the Wine Country.
In Residence offers a curated portfolio of exceptional luxury villas and exclusive apartments in Cape Town and Wine Country. In addition to providing premium concierge services and access to amazing activities, In Residence is the sole agent of the properties and manages all aspects of maintenance and security, ensuring that each property is immaculate at all times and that all amenities and facilities are fully operational throughout your guests stay. Many of the properties have been designed by award-winning architecture firm, SOATA. The properties are located in A-list destinations, from Clifton's coveted Nettleton Road to within walking distance of the Waterfront and Main Street Franschhoek, to other perfect pockets of Cape Town society. In Residence is different to other villa portfolios in that we have invested in the infrastructure needed to effectively offer a seamless, five-star experience, including a full time office staff of 20+ people and another 20 based within the villas themselves.
Award-winning collection of 20+ luxury residences
Three+ night stays available outside of Festive Weeks for many of our homes
Selection of two to six bedroom properties
One-of-a-kind properties with modern art, contemporary furnishings, spacious entertaining areas
Varying in-residence amenities such as private pools, home theaters, gym, ocean views, and others
Standardized softs including linens, 

cutlery and crockery, and more

Outfitted with unparalleled home automation and security systems
Our most popular homes are priced to include a private chef, daily house cleaning, airport transfers, welcome drinks, unlimited WiFi, and more
Professional 24/7 concierge services with a network of vetted chauffeurs, butlers, chefs, caterers, baby sitters, personal shoppers, VIP protection services, and more
Secure VIP tickets to events and shows, and behind-the-scenes access to museums
Make VIP reservations at top restaurants
Charter helicopters and jets, boats and yachts
In Residence Properties: http://inresidence.co.za/properties/
For more information, please contact Brooke Berlin, brooke@karooconsulting.com, 720-226-4545.