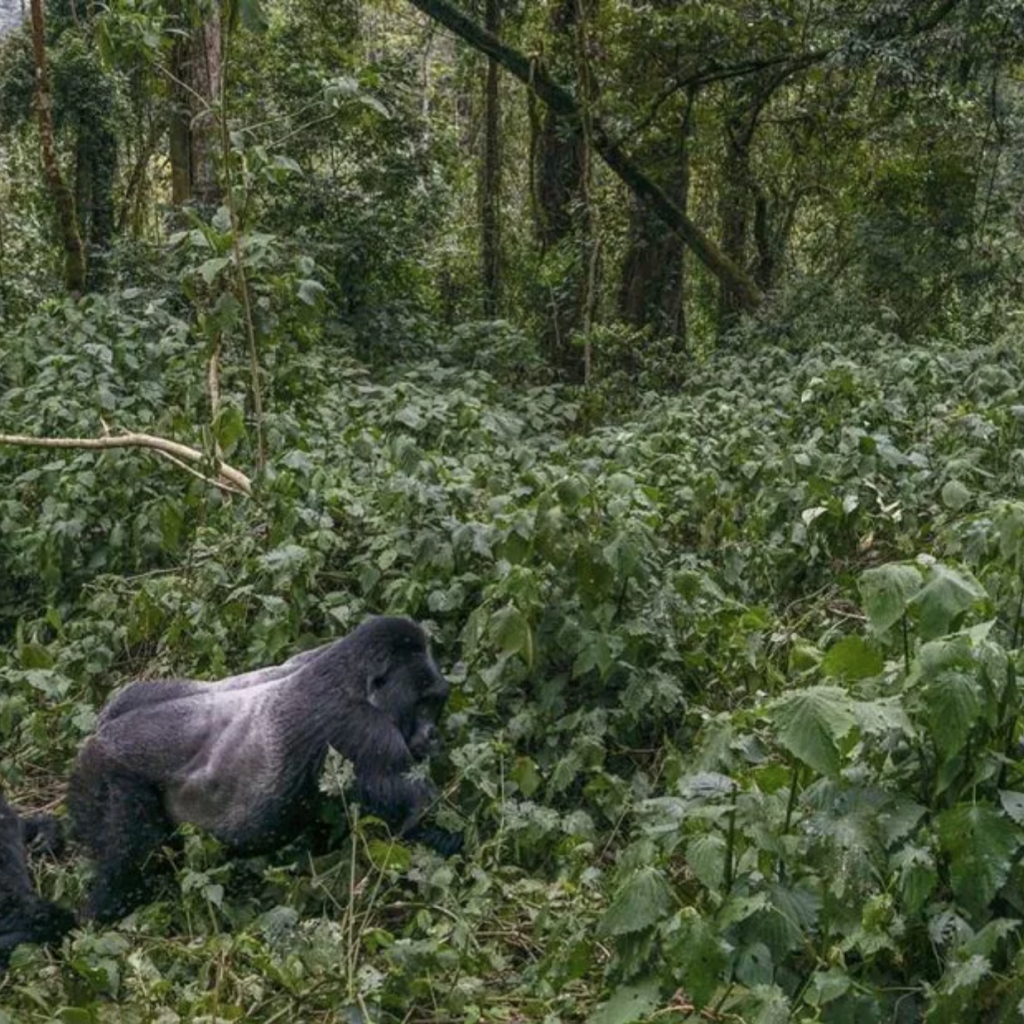 The narrow valleys and lush, steep slopes of southwestern Uganda are home to the legendary mountain gorillas – half the world's population live here in Bwindi Impenetrable Forest (the remainder live in neighboring Rwanda and the Congo).
The aptly named 128-square-mile national park at the edge of the Western Rift Valley, known for its beauty and biodiversity, is inscribed as a UNESCO World Heritage Site.
Unlike their lowland cousins to the west, the mountain gorillas cannot survive in captivity, so wildlife enthusiasts must make the trek to see them – it is not an easy nor inexpensive one. But with special date-specific permits arranged in advance, groups of 8 trekkers are accompanied by trackers, armed guides and a park ranger and are able to spend a brief but unforgettable hour with a silverback gorilla and his family in the wild.
They will be one of a handful of gorilla groups who have been habituated to human visitors during a 2-year program begun by government conservation groups in the early 1990s. Gorilla tourism – tightly regulated but slowly growing – guarantees a once-in-a-lifetime experience.
The country Winston Churchill called "the pearl of Africa," Uganda offers far more than face time with these magnificent creatures. Bwindi is home to a variety of birdlife (with more than 350 species it is one of the most exciting destinations in Africa) and 11 species of primates, such as baboons, chimpanzees, vervet and colobus monkeys and 120 other species of mammal. There were nearby villages and schools to visit for warm welcomes and impromptu dancing and singing, and the small community of the Batwa people, popularly known as pygmies who originally lived in this forest. At one time they were (but are no longer) the poaching villains seen in "Gorillas in the Mist," and some of them now work as park guides and porters.