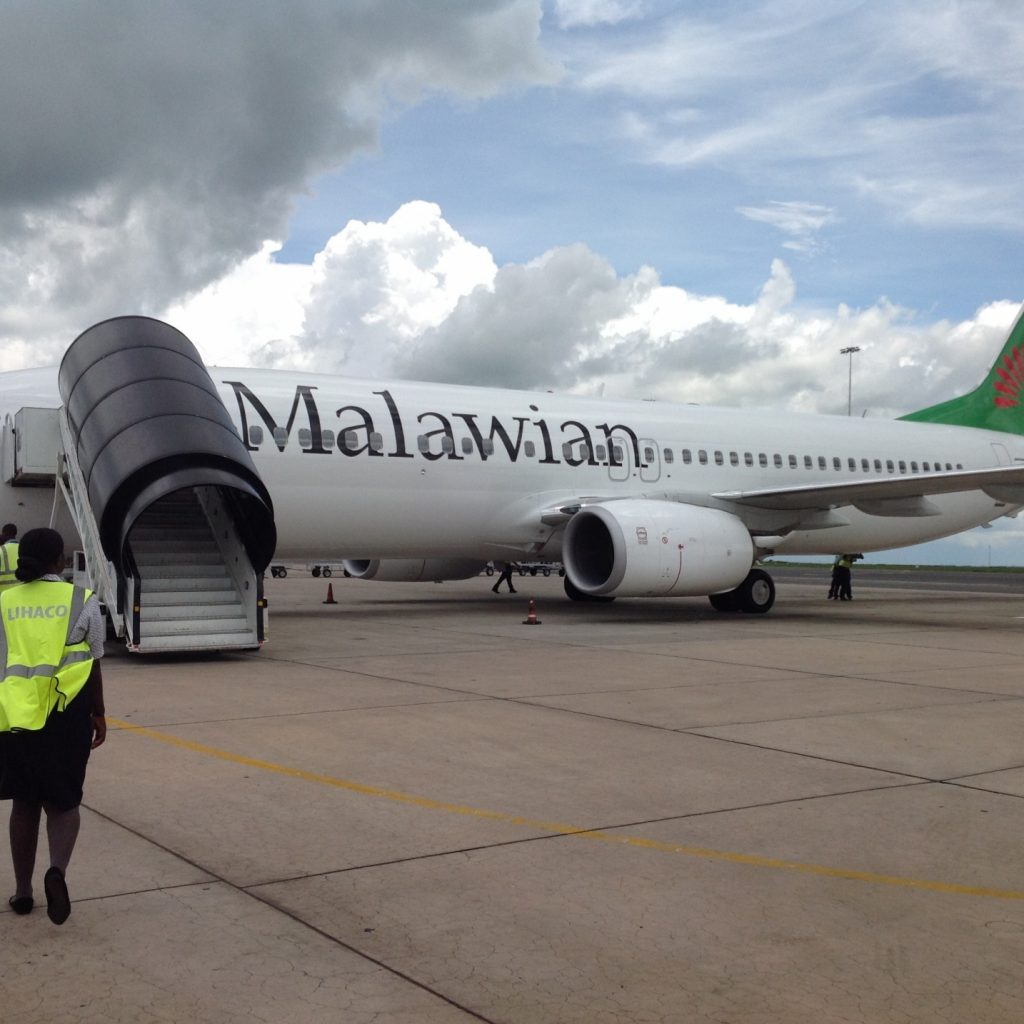 The main runway at Blantyre's Chileka Airport is temporarily closed between 24 April 2019 and 23 July 2019 for maintenance and rehabilitation. The secondary runway remains in operation during that time but has restrictions on the class/size of aircraft that can use it. The aircraft usually used for international arrivals and departures are unable to use the secondary runway and so the airlines have made the following arrangements during this period:
Malawi Airlines
Lilongwe-Blantyre services remain intact but will be served by a Q400 aircraft. There are added flights out of Lilongwe to Blantyre to assist international connections coming though Lilongwe KIA airport as follows (all times are local times of airports)
ET40:   Departing Lilongwe at 08:40 Arriving Blantyre 09:20
ET41:   Departing Blantyre at 09:50 arriving Lilongwe at 10:30.
ET44:   Departing Lilongwe at 06:00 arriving Blantyre
ET45:   Departing Blantyre at 13:20 and arriving in Lilongwe 14:05
ET46:   Departing Lilongwe at 14:45 arriving Blantyre at 15:25
ET47:   Departing Blantyre at 15:55 and arriving in Lilongwe 16:35
ET22:   Departing Blantyre at 07:20 arriving Johannesburg at 09:50
ET23:   Departing Johannesburg at 10:30 arriving Blantyre at 13:00.
The following flights have been amended:
ET42:   departs Lilongwe at 16:30 Arrives in Blantyre at 17:10 and Departs Blantyre at 17:40 to arrive at Dar es salaam at 20:40
ET43:   departs the next day departing Dar es Salaam at 07:00 arriving Lilongwe at 08:00
ET20: now operates direct to Johannesburg.  Departs Lilongwe at 09:00 (instead of 08:15) arrives in Johannesburg at 11:20
ET21 departs Johannesburg at 13:15 and arrives Lilongwe at 15:35
ET50 and ET51 has minor time changes to adjust for connections.
All schedules are updated on all distribution systems CRS, GDS and online.
Ethiopian Airlines
As 49% shareholder in Malawi Airlines, Ethiopian will utilise the above Malawi Airlines additional flights to continue to carry its passengers to and from Blantyre via Lilongwe.
South African Airways
South African Airways is rebooking all passengers from Blantyre to Lilongwe during this time. This may mean getting yourself from Blantyre to Lilongwe by land when you otherwise planned to fly.
Kenya Airways
Kenya Airways has offered to refund or re-route passengers with existing bookings and will not be taking new bookings for Blantyre during this period.