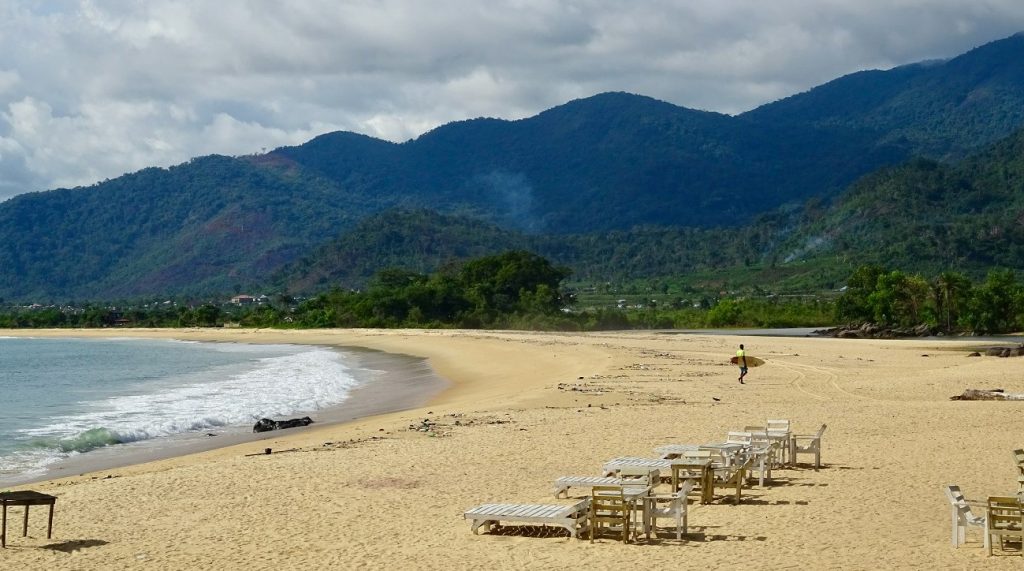 CornerSun Destination Marketing, a full-service consulting firm specializing in introducing African travel destinations to the North American market, has been selected by the National Tourist Board of Sierra Leone to manage and grow the country's tourism presence in the U.S. and Canada.
The collaboration, which includes strategic partner Emerging Destinations, serves to build brand and destination awareness for Sierra Leone through concerted engagements with North American travel trade and media alike. CornerSun will utilize its expertise in promoting African destinations to showcase this resilient warm-hearted nation filled with epic scenery, pristine beaches, diverse wildlife sanctuaries, fascinating history, and vibrant culture – all just waiting to be explored.
"We are so excited for the opportunity to introduce the North American market to all that Sierra Leone has to offer with the help of CornerSun and its extended network of qualified industry partners," said Fatmata Mida Hamid Carew, General Manager for the National Tourist Board of Sierra Leone. "We know that together we can elevate awareness and consideration for our beautiful country like never before and lift Sierra Leone to the top of everyone's travel bucket list where it rightfully belongs."
Situated in Western Africa, Sierra Leone is a largely undiscovered paradise offering a harmonious blend of mountains, forests, sea, and city. Finally emerging from the shadow of its difficult past, including a bitter civil war that knocked the once thriving travel destination off the tourism map for decades, Sierra Leone is ready to reclaim its place as a safe and welcoming vacation choice for nature, wildlife, adventure, cultural enthusiasts, and beyond.
Whether looking to embrace unique cultures in the vibrant capital city of Freetown, known for its special significance in the history of the transatlantic slave trade; visit the Tiwai Island Wildlife Sanctuary, home to the rare pygmy hippopotamus and one of the highest concentrations and diversity of primates in the world; or island hop across Banana Islands to experience a variety of thrilling watersports like scuba diving and whale watching, there is no shortage of unforgettable surprises to uncover in Sierra Leone.
"CornerSun is honored to be chosen by the Sierra National Tourist Board to help introduce West Africa's best-kept secret to North American travelers," said David DiGregorio, Managing Director, CornerSun Destination Marketing. "Home to some of the world's rarest wildlife, a rich food culture, glorious white sand beaches, and warm, welcoming people, Sierra Leone has it all and more, and we have no doubt in its potential to become one of the region's most sought-after travel destinations."
CornerSun provides full-service marketing, communications and strategic consulting services including planning, training, and long-term economic development. Together with its extended team at Emerging Destinations (www.emergingdestinations.com), which specializes in hands-on travel trade relations marketing and sales, CornerSun will activate a strategic marketing and communications plan for the destination that includes press and media relations, travel trade partnerships, and capacity building and trainings. Other African destinations that have been supported by CornerSun in similar capacities include Zambia, Tanzania, Kenya, Uganda, Seychelles, Malawi, Zimbabwe, Botswana, and Ethiopia. To learn more about CornerSun's capabilities and past client work, visit www.cornersun.com.