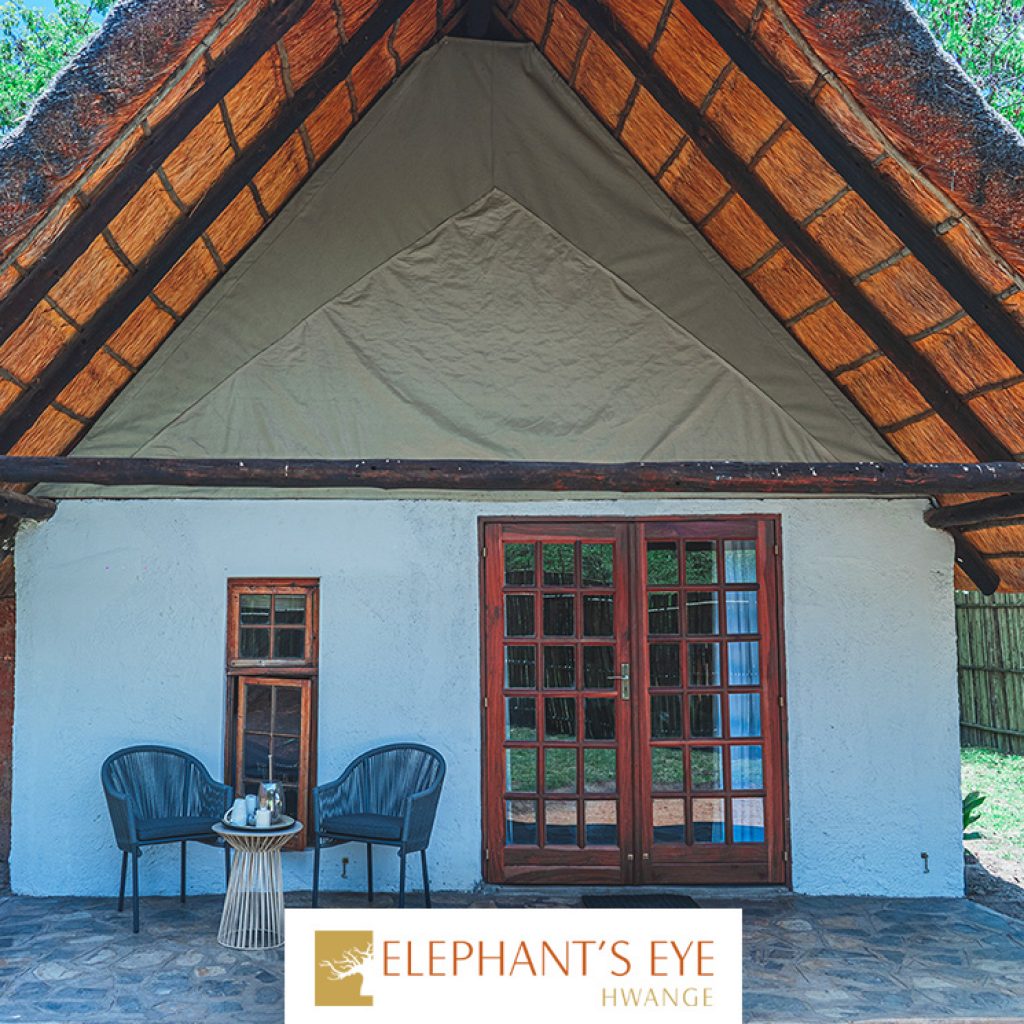 Hideaways is very excited to announce the unveiling of a new garden cottage at Elephant's Eye Tented Camp in Hwange, Zimbabwe. This secluded spot is wonderfully private and ideally suited for a romantic getaway – think honeymoon, special anniversary celebrations or even a proposal…
The cottage is hidden away from the eight tented chalets by a natural wooden fence with its own garden and patio. Here, in privacy, guests can completely unwind from the hustle and bustle of the concrete jungle and enjoy the calming effect of the spectacular natural surroundings.
Inside the cottage, the theme of complete and utter rest and relaxation continues with a small private lounge where early-morning cups of coffee and late-night glasses of wine can be enjoyed. The bedroom has a comfortable double bed while the big bathroom consists of two basins, and a bath and a shower with ample space.
The décor has a distinct African touch with a modern twist and with pieces carefully selected to make your stay in this stunning Zimbabwe wilderness a most memorable one. Together with the tented chalets, the new garden cottage is situated on a private unfenced concession bordering the famed Hwange National Park, allowing the free movement of wildlife, and ensuring an unparalleled African safari experience.
Book your life-changing experience with Hideaways now!
Bookings & Enquiries
Email:
info@hideawaysafrica.com
Website:
https://hideawaysafrica.com/
Reservations:
+27 (0) 21 671 7729