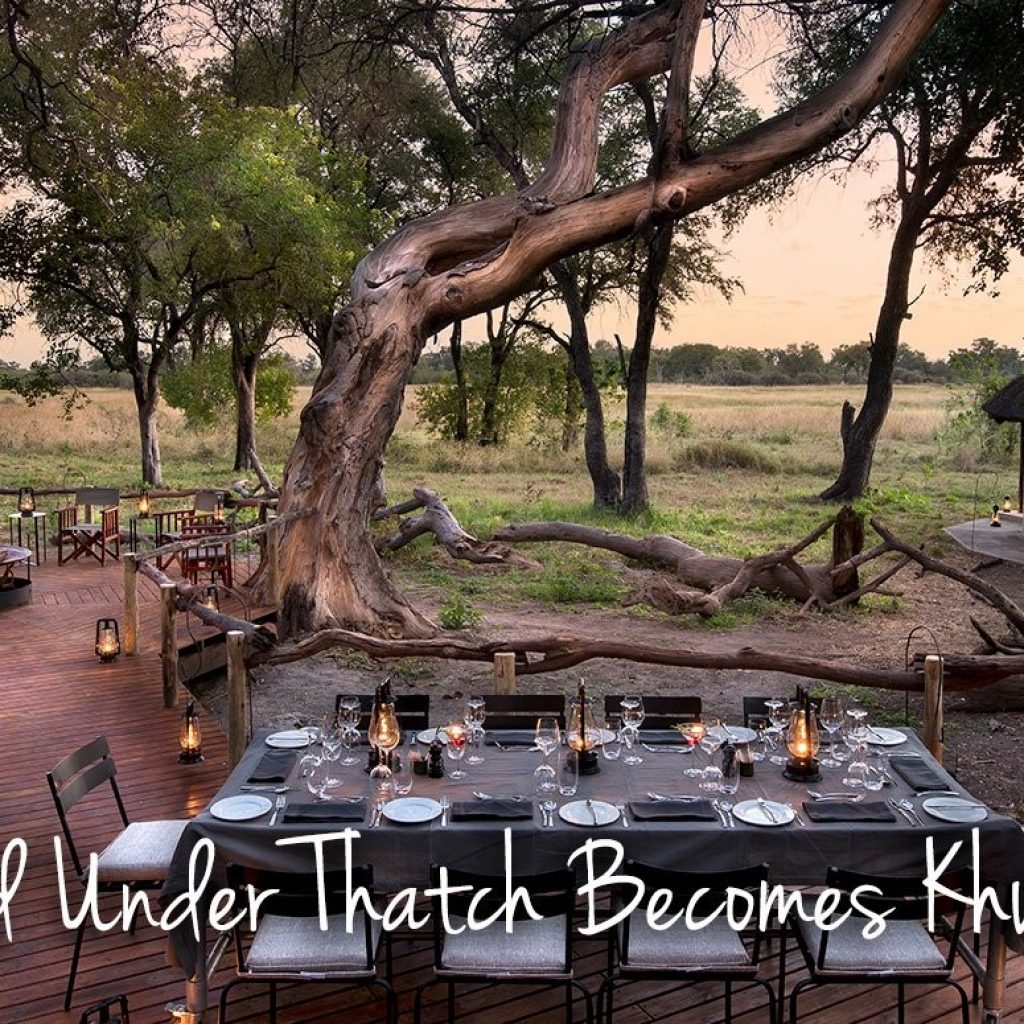 For the past 12 months, African Bush Camps has added a new word to our vocabulary, Iktsuarpok (n): When visitors are due to arrive, a fidgety feeling sprouts up. We might keep glancing out of the window, or pause mid-sentence, thinking we've heard the sound of a car.
It's been a year of Iktsuapok for us, and finally, we are pleased that, together with our partners in Botswana, we have successfully been awarded the permits and licenses that allow us to open the doors of our new camp in the Khwai/Moremi Region. Originally the camp was going to be named Khwai Leadwood Under Thatch, but the lodge's authorized new name will now become Khwai Bush Camp.
As part of the family-friendly collection of African Bush Camps, Khwai Bush Camp is built on the banks of the Khwai River, overlooking the Moremi Game Reserve and nestled amongst a forest of sycamore and leadwood trees. It is our dedicated family camp in the Khwai Region and boasts 4 standard and 2 family chalets. The emphasis is on family-friendly experiences with the camp accepting children of all ages. We fondly describe this lodge as having the character of a grand, charming old lady that has undergone a total make-over.
We are thrilled to announce that we are now open for bookings starting from the 1st of July, and look forward to welcoming guests to our new camp. Khwai Bush Camp will be common rated with Khwai Tented Camp, please log into the Agents Boma for your rates and contact your dedicated sales consultant for your package rates.
We have availability for the busy winter months when game viewing is at its peak. Book now for a safari in one of the most sought-after safari destinations in Botswana.